Gold Embroidery Workshop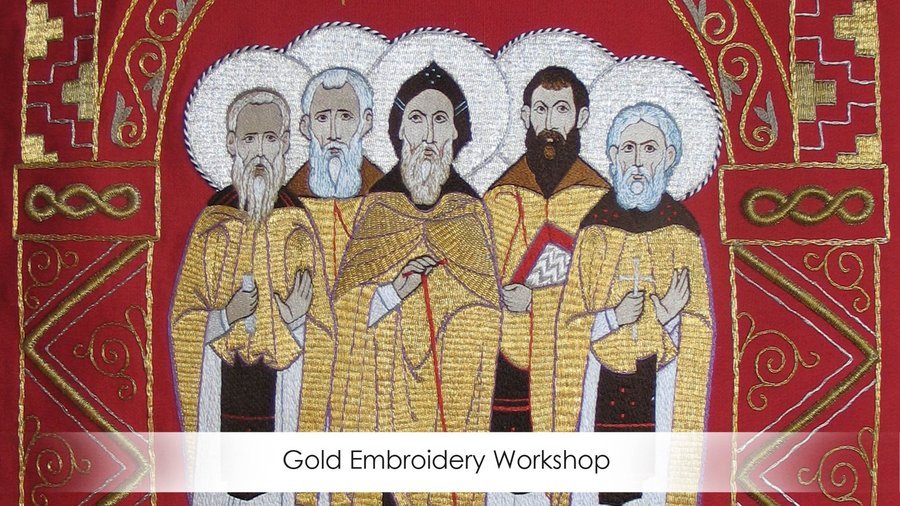 This workshop creates unique items for worship.
Our embroidery artists carefully explore the Ancient Russian, Greek, and Serbian embroidery patterns and techniques.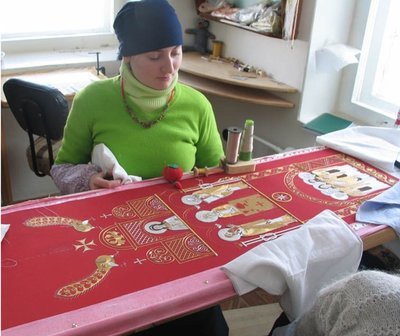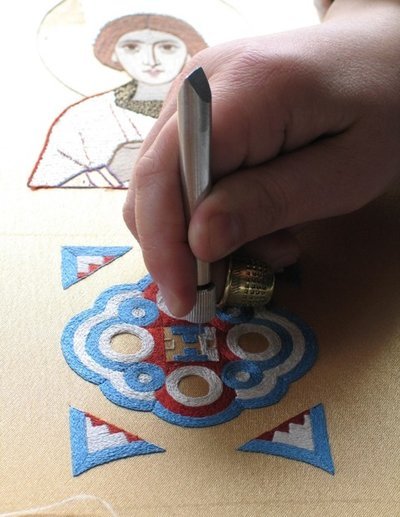 The embroideries are designed by iconographers, made using gold, silver, brass threads and natural silk, and decorated with semiprecious stones and pearls.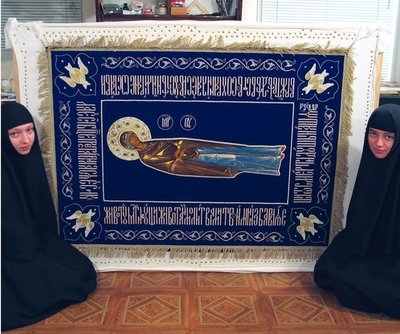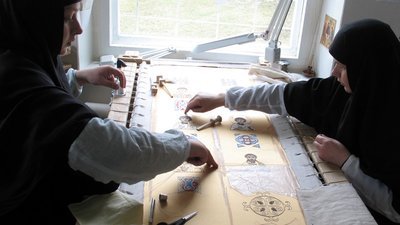 Our sisters use new machines and modern software to create embroidered pieces of great beauty and magnificence: church vestments, liturgical sets, shrouds, banners, covers and bookmarks for the Gospel.
Outline of the Holy Shroud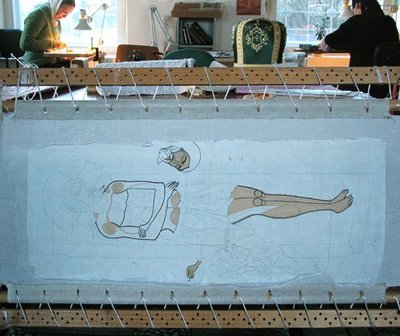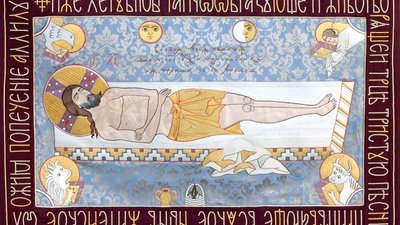 Completed Holy Shroud