Boarding Home for Children with Special Needs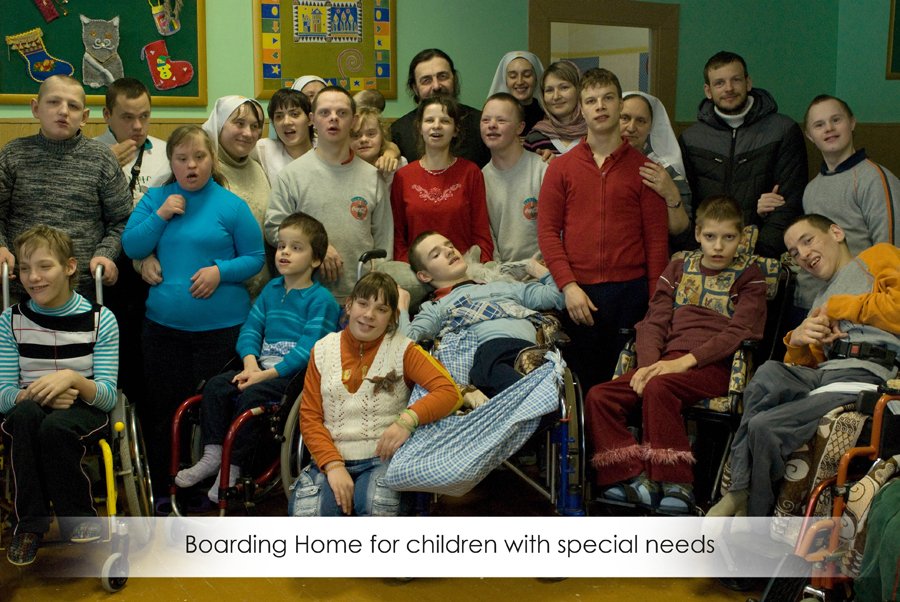 The Boarding home for children is located near St. Elisabeth Convent. The children who reside there are unable to take care of themselves and many cannot even move around without the help of others. The sisters from the Convent call them "Little Martyrs". Their diagnoses vary from Down's Syndrome and patrimonial traumas to inborn physical defects and accompanying diseases of internal organs. Approximately two hundred children, many of whom are orphans, permanently stay at this hospital.
In as much as the children need our help we in turn need them. People who come here for the first time ask why God has punished them and why the children have to suffer so much. Others cannot bear such suffering at all. Nevertheless, there are those who are able to surpass such emotions and then have a wonderful chance to feel something bright and pure because every child at the boarding home is a reflection of God's love.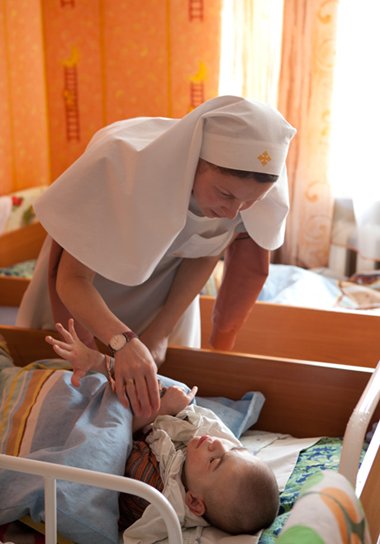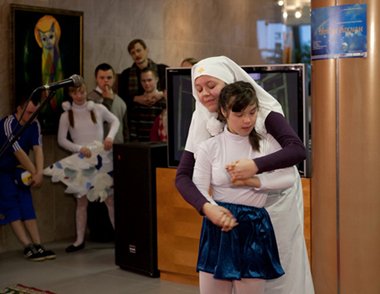 An obedience at the children's boarding home entails thinking not just about oneself. Here a person needs to forget selfish endeavors and begin to care for others, which is not always easy to do. The sisters do not ask, "Why the children are suffering?" but instead ask, "Lord, how can I help Your children?" They have their own difficulties and temptations and yet each day they return to the boarding home to serve God through the service of the sick.
A World, Where Everything is Clear and Simple: A Testimonial of the Sisters. People often expect a miracle to be something that stands out and something unbelievable but that can undermine those few minutes of quiet joy. The sisters who visit and help the children of the boarding home can testify that it is enough to hold a child in ones arms, hear a child's voice or see them smile in order to understand what a real miracle is. Without parental love and care, these children are true miracles.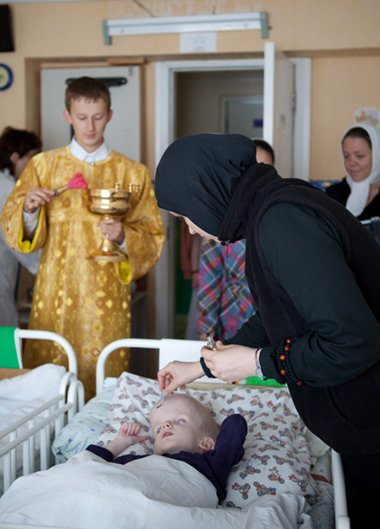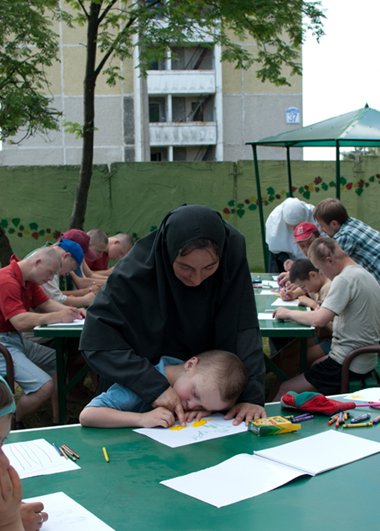 They do not need much to feel joy, to feel happiness. A simple ray of light in the window, a drop of rain that slowly makes it way down a glass window. Mother Martha, who is also in charge of the children's art class, once said, "They are happy because they do not know anything else. Their whole life revolves around the boarding home and something that we call a catastrophe, they cannot understand at all. They live in their own world. A world without difficulties, where everything is clear and simple. That is what you call simplicity and happiness. We can learn something from them."
The ministry of the sisters in the boarding home involves first and foremost helping the children participate in church services, in prayer, partaking of the holy sacraments, and talking to them about God.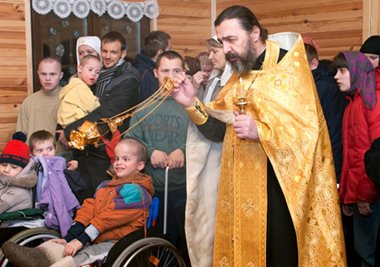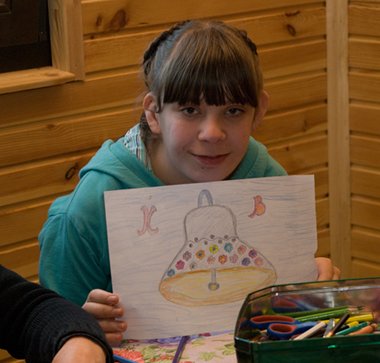 The children also participate in the workshops where they make small crafts and paint wonderful pictures. It is interesting that their favorite themes are angels, churches and domes with stars and crosses. Their innate sense of composition and color, as well as their inner freedom, is amazing.
The sisters organize various events, Christmas and Easter celebrations, trips outside the boarding home and performances in which the children are the actors. Most importantly, the sisters provide love, attention and care that these children need so much.