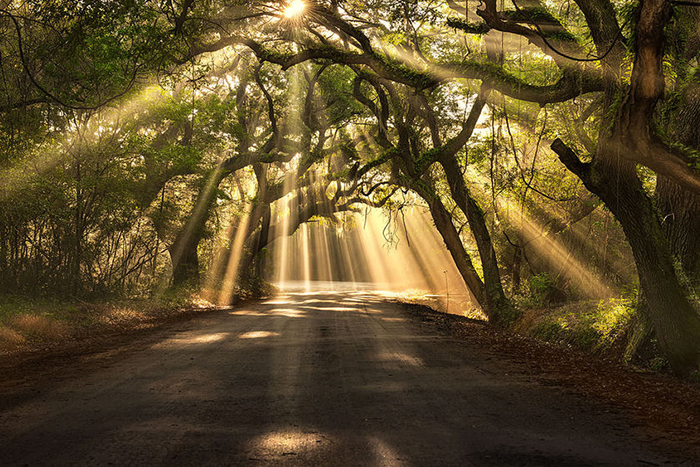 Ye are the light of the world. A city that is set on an hill cannot be hid. Neither do men light a candle, and put it under a bushel, but on a candlestick; and it giveth light unto all that are in the house. Let your light so shine before men, that they may see your good works, and glorify your Father which is in heaven (Matthew 5:14–16).
The Savior indicates to His disciples the way in which their light should shine to men, avoiding two extremes: the desire to deliberately expose that light, and the desire to hide it from men.
He says that the city on the hill cannot hide; i.e. there is a power in them which they could not hide even if they wished to. This power manifests itself to people and makes them feel as if they see the presence of something new.
How can we figure it out? How can we shine consciously and unconsciously? Aware of our power and at the same time rejecting our power? The Lord resolves this difficulty. He teaches us to shine to others without assigning anything to ourselves, but bringing all glory to God, "Let your light so shine before men that they may see your good works and glorify your Father in heaven."
May your power be the power of love, the power that dies every day to come alive in another person's life. May the word of your Father in heaven be your glory, His concerns your concerns, your will merge with the will of the Father and be consumed completely by it. May your greatest joy be His joy, your greatest sorrow be His grief, and your strongest desire be to serve Him.
Indeed, by achieving this, you will shine to people like a star in a dark sky. You will be the transmitters of His light, the reflection of His Divine rays. Forgetting about your personal happiness, you will gain an unprecedented power. People will be amazed by your power, and you yourself will be amazed by it the most, because your power will be the power of humility, the power of those souls that crucify themselves, the power of love.
Translated by The Catalogue of Good Deeds
From the anonymously authored book Day by Day
Source: https://azbyka.ru/otechnik/prochee/den-za-dnem/6_30