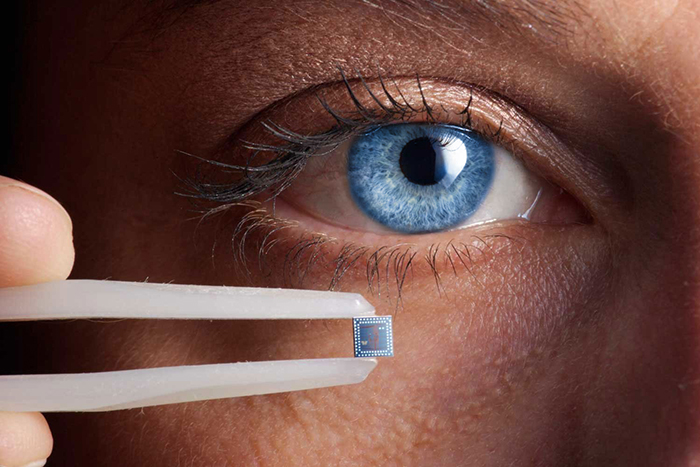 Dear brothers and sisters, I have great news: they will not microchip us!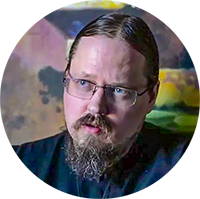 The idea that soon, under the pretext of vaccination against coronavirus, the entire population of the Earth will be secretly microchipped came from the West. By a strange irony, these conspiracy theories were trusted precisely by those who position themselves as "anti-Westerners". These were a variety of people, including people related to the Church.
Proponents of this idea talk about a chip that, being inside the body, acts there, collecting information about the state of a human body, sends this information, so that a person can be tracked; and this can even somehow affect the human brain, controlling his actions. Moreover, this chip is of such microscopic dimensions that it can pass through the needle of a regular syringe during vaccination of a person against coronavirus.
The existence of such a chip is not possible. At least with the present development of science and technology. Therefore, no one will secretly chip us with them during vaccination this year, nor next, nor in a year.
There are active chips and passive chips (payment cards' chips). The latter may not have a battery and may not have antennas, but they cannot transmit signals over long distances, so that you can be tracked by your credit card, they cannot carry out any kind of activity to track you. The passive chip is activated when you bring it to the reader. This is not what the proponents of these ideas describe to us. And the dimensions of such a chip do not allow it to be implemented into a person through a syringe needle in an unnoticeable manner. 
Others talk about RFID tags – RFID chips that are implanted in animals.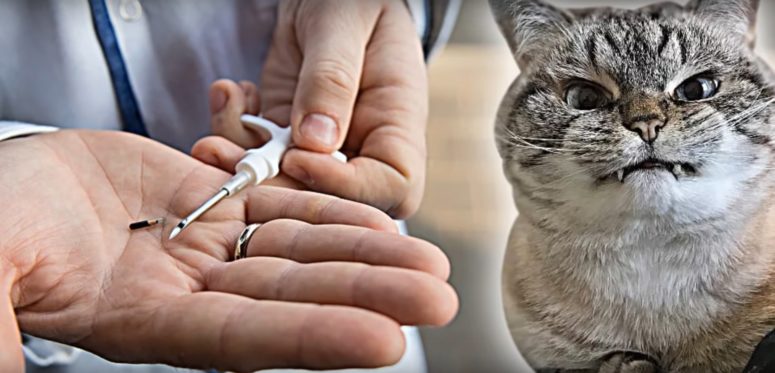 But the size of such chips is from 32 to 7 mm in length. Such a tag will not crawl through a regular syringe used for vaccination.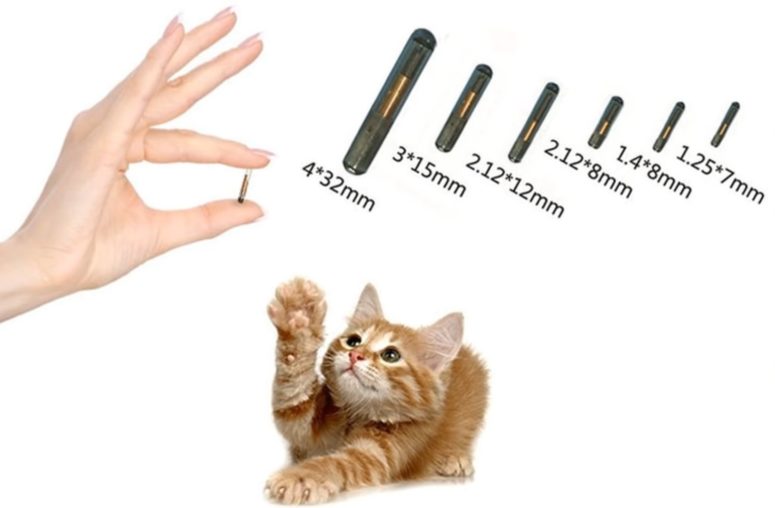 It is impossible to put it inside of you in an unnoticeable for you manner. Secondly, such chips do not have their own power, they receive it via the radio channel from the scanner of the reader. And the reading radius of such a tag is from a few centimeters to several decimeters. It is impossible to read information from such a tag remotely. As well as using it to find a lost animal. Only if it was caught and brought to the RFID scanner, only in this case the tag will work and give information. And finally, such a chip stores a minimum of information, usually an arbitrary number, a country code, and a tag manufacturer's code.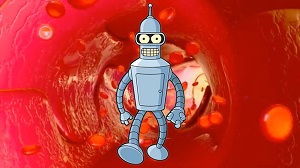 Those who refer to the implementation of nanorobots, probably imagine them as full-fledged nanorobots inside a person, just very small. These so-called nanorobots are indeed very small. But what are they and what can they do? These are microscopic devices sewn from DNA strands. These devices are primitive, since it is impossible to sew something complicated and serious from these DNA strands. What can they do? Chinese and Russian scientists have done what is called a nanorobot. It represents a certain nucleus covered with a shell, which is launched into the blood of a person or animal. The shell has just one task – to identify and distinguish cancer cells from ordinary ones. Faced with ordinary cells, the nanorobot continues to move further, while faced with a cancer cell, the shell opens and releases the nucleus, and the nucleus clogs this cell, cuts it off from blood vessels. After that, the nanorobot disappears. And if you bombard the body of a patient with cancer with such nanorobots, you can cure him of cancer. Or greatly improve his condition. This, of course, is impressive, but in essence they are primitive devices that cannot perform the tasks described by the supporters of this conspiracy idea.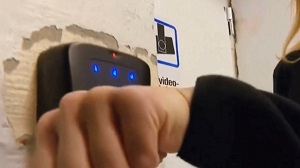 They also refer to Sweden. There are many people who voluntarily got chips inside their bodies. It's true. But which chips? What can these chips do? These chips do not control their owners; you cannot track a person by these chips. This is a primitive passive chip that can open a door or make electronic payments by touching a reader terminal with a finger. And that's it. It does not transmit any signals, it is impossible to track through it, it does not perform any work inside the carrier's body, it is significantly larger in size than the syringe needle, and it is impossible to install it inside of you in an unnoticeable for you manner.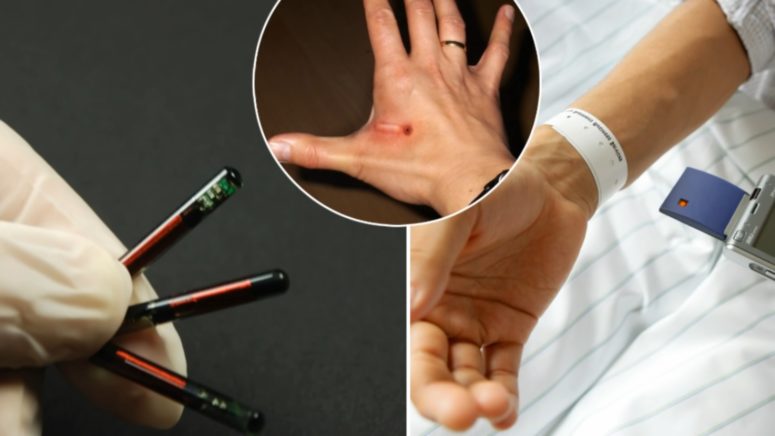 But this is only the first point. The second point is that it is not only impossible, but not necessary. Because almost all of the tasks that are supposed to be for that chip are easily done with the help of a smartphone, which almost everyone has today. You know perfectly well that you can be tracked by your phone, your conversations can be recorded, they can even target a rocket to a cell phone; you know all this, but still continue to use it. Moreover you buy them with your own money. The state does not need to invest a penny for you to have this tracking device. Some say: "You can't compare. I can throw out my phone at any time, but I can't get rid of the chip." If you can get rid of the phone so easily, get rid of it. Just throw it away. To whomever I suggest, they are somehow reluctant to throw it away. If they had even thrown it out, the next day they would have hurry to buy a new one.
Speaking of the chip, this is a miniature electronic device. No electronic device is 100% reliable. There are always some failures, the device starts to work incorrectly or even stops working. This means that if there were chips that we are talking about, if they were massively implanted into each human person, then they would certainly have malfunctions. And what to do with such a chip if a failure occurs? It is necessary to somehow identify this person, then take him to some kind of  inspection … And if the chip is implanted in him secretly and you need to maintain some kind of secrecy? To remove a broken chip from the body, replace it with a new one – how to do all this? That is, this is a whole problem for these potential implanters.
And finally, a chip can actually be disactivated as well. Any electronic device is disactivated with the help of an electromagnetic pulse. Thus, if suddenly a person was chipped against his will, it is enough for him to organize such an impulse. Technically, this is not so difficult. You can find the description of the procedure on the Internet.
To date, there are no technologies to create a miniature integrated chip for unnoticeable or even noticeable implementation in the human body in order to control its actions. And what's the point of investing significant money in development of a super chip, instead of earning a lot of money on it; hiding it from everyone, then implanting it into a person and spending even more significant money on it, so that later these chips either malfunction, or be intentionally disactivated by an ordinary electromagnetic pulse?
Translated by The Catalogue of Good Deeds
Source: https://www.youtube.com/watch?v=aqUWQlVi2Fs