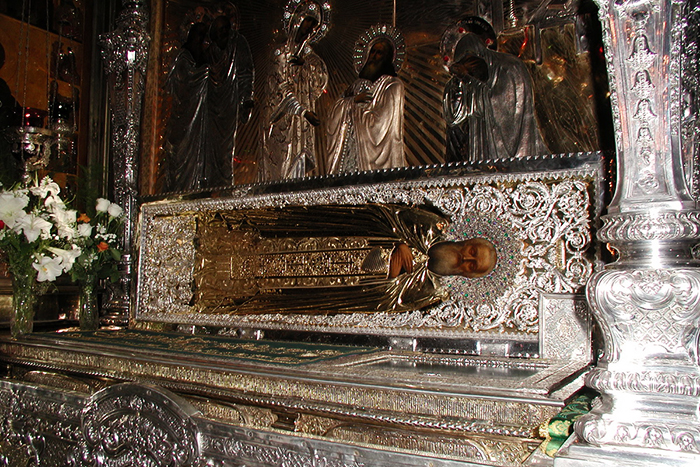 Miracles happen in our lives every day, but we don't always notice them. However, there are times when no one can doubt the presence of the Lord in our lives. Here are some of the stories I have heard from fellow Orthodox Christians.
One man took communion of the Holy Eucharist for the first time in his life. As he had read earlier in some Orthodox books, he felt an amazing taste, which lasted in his mouth for a few days. The most incredible was the fact that on his way home from the church, he met six fighting men. The fight was fierce, and everyone else was avoiding them. The partaker went right through the fighting and – surprisingly – not only was he left untouched, but the fight itself stopped: as he was walking in the middle of the fighting men, they would turn around, calm down, and go in different directions. This is how the divine grace works.
There was an amazing incident with a priest. One day he went to another city to pay a visit, and he brought an icon of Nicholas the Wonderworker as a gift to the hosts. At night, the priest stayed in the apartment alone and saw that the icon of Nicholas the Wonderworker had suddenly come to life: another image of the same saint appeared behind the painted one. The priest knew that such special apparitions from God do not happen for no reason at all – and indeed, when he came home he found out that he had been appointed to minister in the church of St. Nicholas the Wonderworker. The saint took him under his protection.
There was also an interesting story involving a pilgrim. One day he was going on vacation to the south and due to the lack of tickets in Moscow he had to stay in the capital for three days, spent the nights at the railway stations, and was hiding in the subway from robbers; in general, he suffered a lot. So he had the idea to go to Sergiev Posad and venerate the relics of St. Sergius of Radonezh. The pilgrim had long respected this saint, but had never visited his relics. He made it to Sergiev Posad surprisingly fast and without any adventures. It was raining. There was a queue to the relics, and the floor in the church was wet from the water that flowed down from the pilgrims' shoes. Three meters before the shrine, the pilgrim started bowing down and asking the saint for help, and was surprised to notice that the water on the floor smelled amazingly good but not like perfume or eau de cologne. The pilgrim thought, "Those strange people pour perfume all over the church." But as he approached the relics, he felt that the scent intensified. When he was kissing the holy relics, he figured out that the saint's relics were the source of the unusual pleasant odor. This was how Saint Sergius greeted the pilgrim.
Translated by The Catalogue of Good Deeds
Source: https://pravoslavie.fm/chudesa/chudesnye-sluchai-v-zhizni-pravoslavnyh-hristian-protoierej-boris-prokofev/