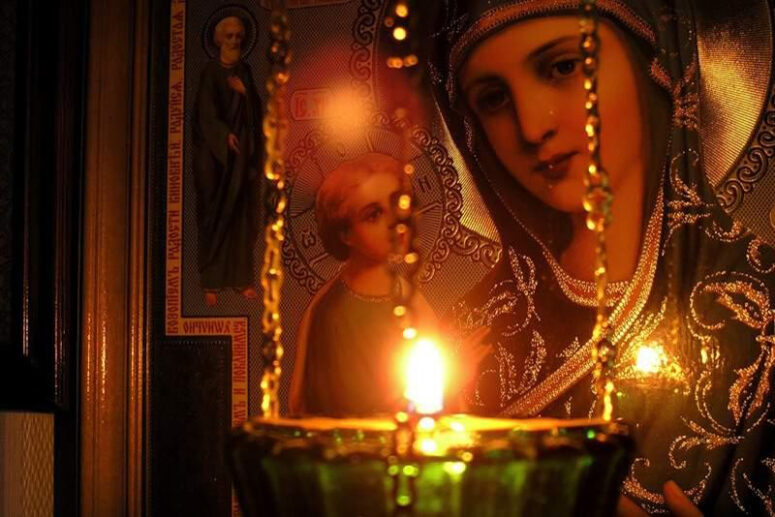 Everyone is sure to know the proverb, "A mother's prayer will raise you from the bottom of the deepest sea." But how many still believe that these words are more than expression but are actually true, and many examples have proven this over centuries?
Father Pavel, a monk, told me one story that happened to him recently. He recounted it matter-of-factly as if there was nothing unusual about the occurrence. But I was struck by his story, so I will relate it to you because I may not be the only one who would be so impressed.
A woman came up to Father Paul in the street. She asked him to visit her son and hear his confession. She gave the address.
"But I was very busy and could not make it to him on that day. Honestly, I even forgot the address. Two days later, I met her again in the morning. She was worried. She insisted that I go to her son immediately. For some reason, I did not even ask her why she was not coming. I went up the stairs and rung the bell. A man answered the door. He was young, uncouth and visibly drunk. He looked at me rebelliously, despite my vestments. I greeted him and said: 'Your mother asked me to visit you'. He shot up. "Stop lying to me. My mother has been dead for five years!" I saw a photo of his mother amid some other photographs. I pointed at her and said: I met this woman in the street, she asked me to see you." So he replied, with hostility: "So you came to see me from over there?" "No," is said, "from here." But promise to do what I am going to tell you now. Come to church tomorrow. What if I won't? You will. You mother is asking you. It is not good to disobey your parents.
He came to church on the next day as he had promised. He was crying and sobbing as he was saying his confession. He said that he had thrown his mother out of the house. She found shelter other people's homes and died shortly afterwards. They told him, but he did not even want to bury her.
Later that evening, I met his mother for the last time. She was relieved and full of joy. She was not wearing a white babushka, not a black one as before. He thanked me and said that her son was forgiven because he had confessed and repented, and she had already seen him. In the morning, I went to the man's address. His neighbours told me that he had died the day before, and they took his body to a morgue.
Father Paul's story ends here. But what struck me, a sinner in it was the mother's ability to see her son from where she was after her physical death, and that she must have known the time of his death. She must have prayed so vehemently that she could take flesh to ask a priest to hear her wretched son's confession. Dying without repentance and communion is a horrible prospect.
She still loved her son, a drunkard who had thrown his mother in the street. She was no longer angry. Knowing the fate of all sinners, she pitied him so much that she did everything she could for him to be spared. She rose him from the depth of sin. She and only she could have done it, with the power of her love and prayer.
Translated by The Catalogue of Good Deeds
Source: https://foma.ru/rasskazyi.html