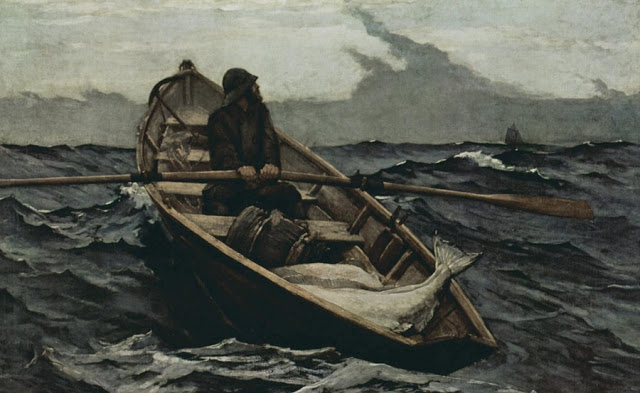 A fisherman was ferrying a man across the river in his boat. The passenger was in a hurry and screamed, "Come on! I'm late for work!"
Then he saw that there was "Pray" written on one oar, and "Work" written on the other.
"Why?" he wanted to know.
"I wrote these words to remember that I always need to pray and work," the fisherman replied.
"Well, I know for a fact that people have to work but—" the passenger waved his hand in disrespect, "prayer is optional. No one really needs prayer! Why does anyone even waste his time praying?"
"Are you sure?" the fisherman asked and took the "Pray" oar out of the water. He began rowing with just one oar, and the boat was spinning around its axis.
"See what it's like to be working without prayer? We keep spinning around and never move forward. As a matter of fact, if you want to sail across the turbulent sea of life, you have to use both oars—prayer and work—at the same time."
Prepared by The Catalog of Good Deeds