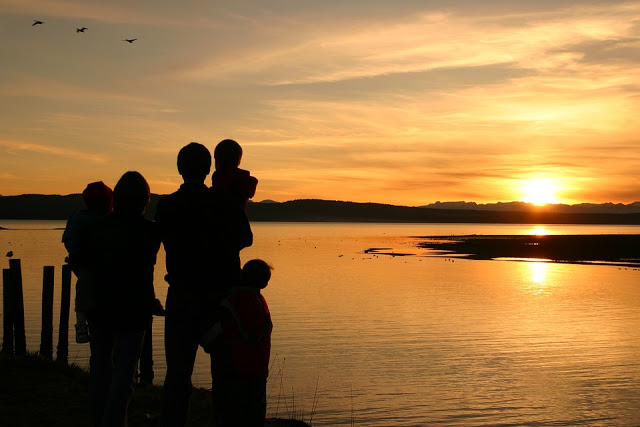 What is family happiness? When you hear the word "happiness," a bright feeling of the joy of living, of participation, is born in the soul from the word itself. Happiness is harmony of spirit, soul, and body. It is when the body submits to the soul, and the soul to the spirit. Not the swan, the crab, and the fish, as in Krylov's fable, but when the feelings and movements of the flesh are in submission to the reason. Just look at what catastrophic consequences can come from a bodily movement that is not in submission to the spirit. The body sees a beautiful woman and goes off in answer to the call of lower demands not in submission to the spirit. His reasoning says, "Family happiness is not in this…" But the body does not ask anyone for advice; it just wants something, then goes and does it, without thinking about the consequences.
In Trinity Leaves From the Spiritual Meadow there is a story. One day a woman learned of her husband's unfaithfulness. She cried bitter tears and asked God to forgive her husband's sin. When her husband left for work, his wife, not saying anything, with tears in her eyes, blessed her husband as she usually did. When they said good-bye, the husband could not bear it, and fell on his knees asking his wife's forgiveness—so sincerely, that he never sinned again. This was the true repentance of the husband. Thanks to the wife's long-suffering, the marriage was saved, and happiness and harmony returned to their relationship.
Oh, how important it is to submit the body to the spirit in order to escape a family break-up. Today in Russia over fifty percent of all marriages end in divorce [and America is not far behind]; every second union of loving couples falls apart. Is this really love? The causes of this may be various, but the meaning is the same. Thoughts draw us in one direction, feelings in another, and the body is off to the side.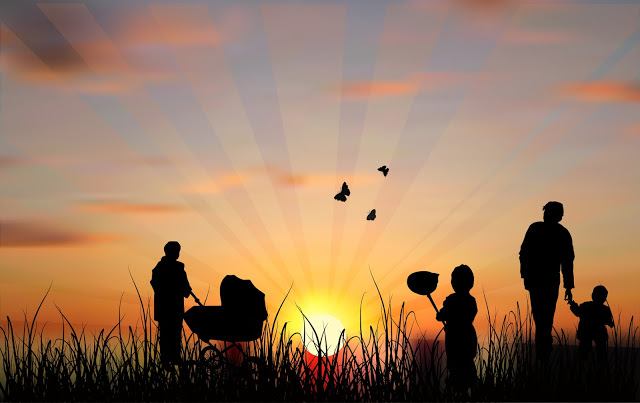 Every day a sentence is passed on children in the wombs, who never had a chance to be born. Over ten thousand of these helpless infants are being killed ever day in Russia alone! Can happiness be built upon the blood of children? Nevertheless, even amongst those who call themselves Orthodox are people who continue to live with an unrepentant heart, who continue to sin. And how many women are there who have to endure alcoholic husbands, smokers, and adulterers? How much violence and beating? 
Many families today are experiencing a state of crisis. However, every person, in the depths of his heart, wants family happiness—this hierarchical, harmonious existence. In order to achieve this state, we have to bind our passions with good thoughts.
Let us suppose that a family has come together, it is functioning well, there were no abortions, and the husband is not an adulterer or a drunk; but there is no happiness… Is there a chance that it could be saved? I recall a story about this.
In one city lived a married couple. They lived together a long time, but always felt that something was missing in their relationship. They tried everything, and after twenty years of marriage, they broke up. They broke up so that they could find a union that would be stronger. It turns out that they had built their lives without a foundation; although they were baptized in childhood, they were not very religious. Finding themselves in an extremely unhappy state, they both went, each to his and her own church, to place a candle. There they met people who invited them to a catechism class. After the classes, they met in order to be wed in the Church, and they never left each other again.
Of course, if this couple had been taken to church from childhood they would never have had to smash their porcelain hearts in order to gather the pieces together again later. It is very important to explain to children in their teenage years the difference between love and being in love. A great example of this is the following story told by His Holiness Patriarch Kirill.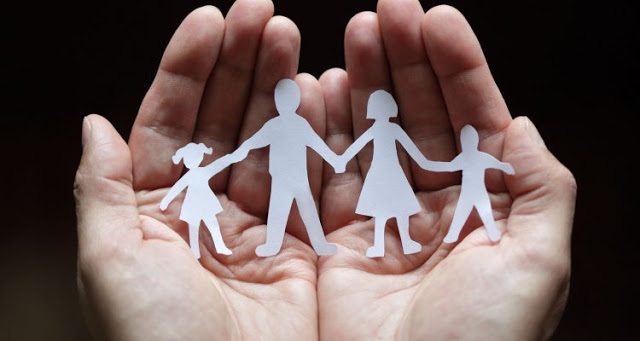 A young couple came to Vladyka to ask his blessing upon their marriage. He looked at them and asked the young man, "Do you love your bride-to-be?" The man answered that he loves her very much. Then Vladyka said to him, "Imagine that you now go home, you have received my blessing for marriage, and suddenly you have an accident. Your beloved becomes an invalid for life. Would you be ready to repeat the words you just said?" No words were needed—it was enough to see the young man's facial expression in reaction. That is how greatly love (sacrifice) differs from superficial "being in love." It is very important to bring this home to those who want to have family happiness.
One last word. Without mutual love and faithfulness, it is impossible to have family happiness.