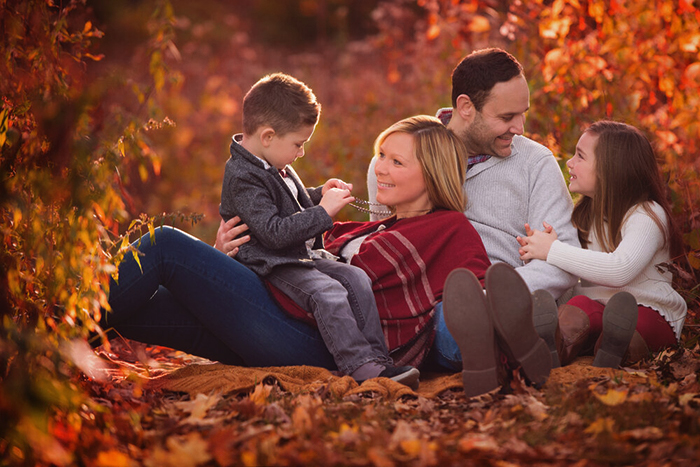 The greatest treasure for people living in the world is parental blessing. Similarly, the greatest blessing in the life of a monk is that of his elder. That is why they say, "Do not neglect your parents' blessing." I remember one mother who had four children. None of them got married.
The mother cried, saying that she'd die of grief because none of her children got married. She asked me to pray for them. She was a widow and her children were orphans. I was in pain for them. I prayed and prayed, but to no avail. "Something is not right," I thought. <…> "Maybe your mother cursed you? – "That's right, Father," they answered, "We were very naughty when we were children, and she constantly told us, "You'll be stumps!" – "Go," I say, "to your mother and tell her the real reason for your misfortune, so that she could come to her senses. Tell her to repent, confess, and bless you from today on." Within one and a half years, all four of them got married! Apparently, this unfortunate woman was not only a widow, but also easily fell into a state of irritation and despair. Naughty children made her mad, and she cursed them for it. <…> Keep in mind that curse and even [just] parental resentment are very powerful. Even if parents did not curse their children, but just went angry because of them, then the latter do not have a single bright day later: their whole life is a torment. <…>
– Geronda, when I was leaving for the monastery, my parents cursed me…
– Such curses are the only curses that become a blessing.
The Blessing That Comes From The Heart Is A Divine Blessing
If you feel sorry for a person who has humility and asks you to pray from your heart, for example, to get rid of some passion that torments him and you tell him: "Don't be afraid, it gets better," then [by this] you will grant him a divine blessing. This good wish contains a lot of love, a lot of pain, and therefore it has power. It pleases God and He fulfills the blessing. So, the pain that one person feels for another is already like a blessing.
Once, when I was a soldier, our commander sent me to fulfill a promise we made to Saint John the Baptist after he had helped us in the war. We had made a promise to buy two large temple candlesticks for the Church of the Holy Baptist. So, I had to buy candlesticks, and at the same time to escort one of our fellows to the town of Nafpaktos to hand him over to the military tribunal. I remember that other officers told the commander, "What a convoy you found for him!" The poor man I was to accompany was from Epirus, a musician by profession, a poor man, married, with children. He was accused of 'self-shooting', i. e., causing bodily harm to himself in order to be sent to the rear. "Better," he reasoned, "to live with one leg than to be killed." First, he and I came to the city of Agrinio, where he had acquaintances. "Let's go," he said, "and see them." "Well," I answered, "let's go." "Let's go here, let's go there," – what could I do, I had to go everywhere with him. Oh, what a burden on me! Besides, he did not want me to turn him in to the tribunal. I felt sorry for the poor guy; he was very scared, and I told him: "You'll see – everything will be fine with you, and you'll get better settled! Our commander will send an explanatory note on your case, and you will be assigned to a quiet place – so that you can help your children and your life will be safe." When we finally got to Nafpaktos, we learned that the tribunal had already received a letter from the commander and the case against our self-shooter had been closed. Meanwhile, he had been in danger of being executed – it was wartime, after all. The commander took pity on him, because he was the head of the family, and appointed him a cook at the Recruits Distribution Center. His family moved closer to this Center, and he worked hard there. Since soldiers sometimes did not come to the canteen for lunch, he had some leftovers and could feed his children. When the war ended, everyone told him, "Yes, you had the best job!" It was because we were stationed in the mountains, in the snow. What I wished him was pleasing to God, because I said it with pain and wholeheartedly. That's why God fulfilled this blessing.
I remember another similar case when I was in Konitsa, in the Stomio Monastery. The monastery celebrates the Nativity of the Most Holy Mother of God on September 8. After the holiday, the pilgrims left everything upside down. I slowly began to clean up. My sister and another girl stayed to help me. That other girl had two more sisters, one older and one younger than her. Both sisters had already married and she was still unmarried. How much love she had! She wanted to help, and when we were done, she said, "Father, if there is anything else to do, we'll stay and do what you need us to do." "What a lovely person!" I thought. I entered the temple and said with all my heart, "Blessed Virgin Mary, arrange it yourself. I have nothing to give her." If I had something, she wouldn't take anything anyway. Well, she went back home, and there was a former co-worker of mine waiting for her. He was a real gold, a very good man from a good family. They got married and lived happily ever after. You see how the Mother of God rewarded her!
Source: "Words". Volume I. "With Pain and Love about the Contemporary Man."
https://obitel-minsk.ru/chitat/den-za-dnyom/2020/besedy-s-gerondoj-2
Translated by The Catalogue of Good Deeds