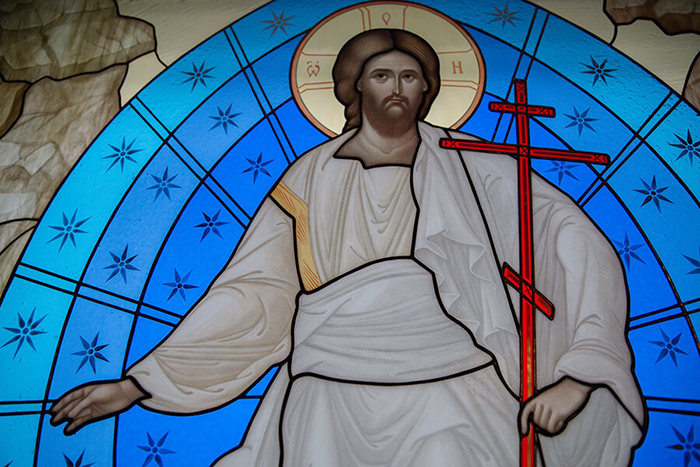 During the bright Easter days, when divine services in churches were held with the open Royal Door, the parishioners of the St. Sabbas the Sanctified Church, Minsk, were able to clearly see the stained glass window of the Resurrection of Christ, which had been mounted in the altar not long before. The stained glass window was made by the artists from our Convent and is a copy of the Resurrection of Christ icon.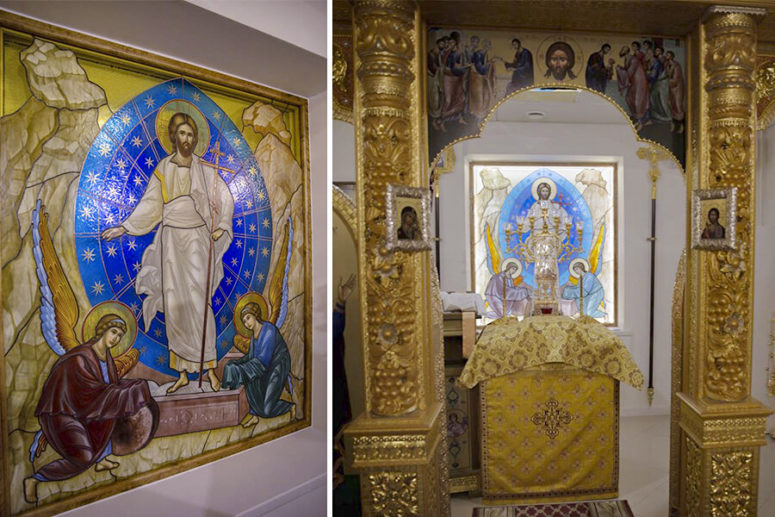 The stained glass artists Alexander Nesterovich, Julia Antonyuk, and Olga Mokat who created the image say that their work is difficult because it is not always easy to predict how the paints and the glass react when they are fired. Meanwhile, the composition is made of dozens of hand painted parts, fired in a kiln and assembled in Tiffany technique.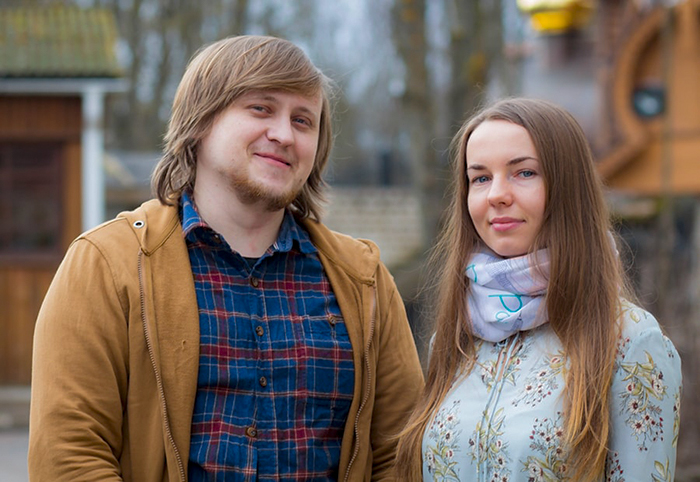 Alexander and Julia created a stained glass window of the Resurrection of Christ for St. Nicholas Church in Kaluga two years ago, but then they drew inspiration from the works of Mikhail Nesterov.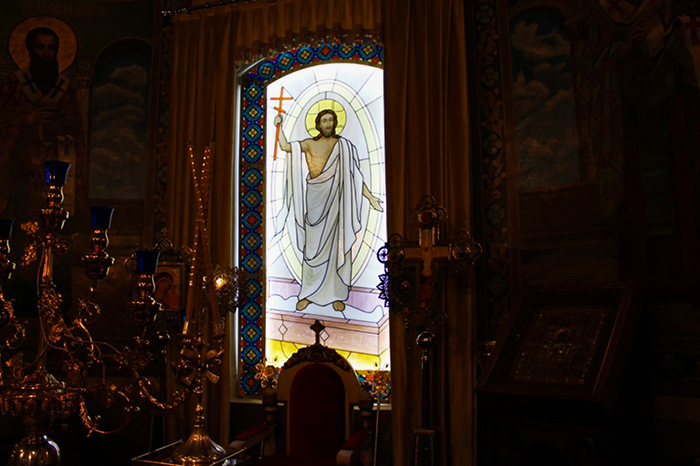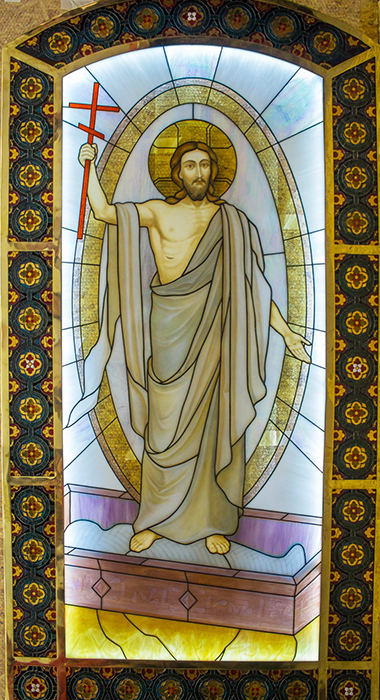 You can see stained glass windows made by artists from our Convent at the following churches in Minsk: St. Cyril of Turov Church at the Minsk Theological Academy and St. Nicholas the Wonderworker Church in Sokol.