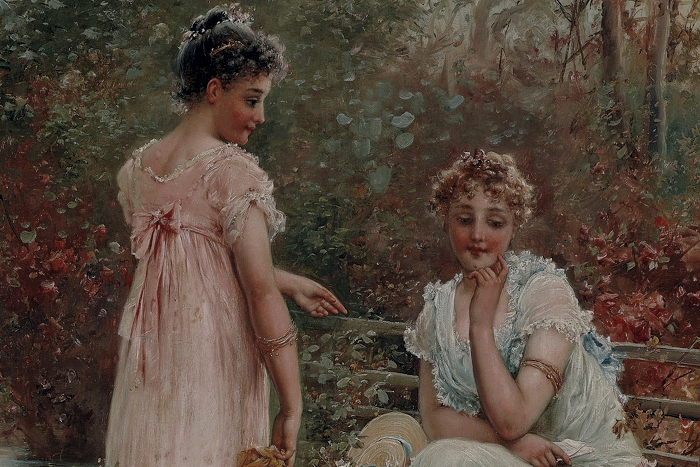 Let every one of us please his neighbour for his good to edification (Romans 15:2).
The obligation to please our neighbors directly stems from the great teaching of Christian love; but what should we strive for, pleasing them? Our love, of course, should not be expressed in indulging any whim or in the senseless praise that feeds arrogance. In all our words and actions and in our relations with our neighbors, we should always keep in mind only something that can serve for their good to edification.
In the earthly life of the Savior, we see a living example of this love, combined with firmness. The Savior wished everyone well, goodness and meekness seeped from His bones. However, He never shied away from the truth, exposed the evil rightly and directly. The meaning of His words was always clear, and those around Him knew that not the slightest shade of evil would escape from Him. Imitating this all-embracing love of Christ, we will learn to please our neighbor helping him, not hurting. Let our every word and every act breathe with meekness, and if we have to admonish someone, let it be said in a spirit of meekness, with softening everything that could hurt. Let us guard against pushing away someone we want to help by some rash words.
To edify is to build, and this is the purpose of true love. Touching lives of our neighbors with our own life, let us remember that the Lord sends us to be a blessing wherever we go, and everywhere, in the person of our neighbor, we must do something for the Lord Himself. Therefore, we must constantly seek the opportunity to do good and always be ready to abandon our will in favor of our neighbor. Let us not forget that the same Holy Scripture, which teaches us to please, tells us not to be "menpleasers; but as the servants of Christ, doing the will of God from the heart" (Ephesians 6:6). The will of God must control our service to people, only then it will be indeed for their good.
Translated by The Catalogue of Good Deeds
From the anonymously authored book Day by Day
Source: https://azbyka.ru/otechnik/prochee/den-za-dnem/4_5