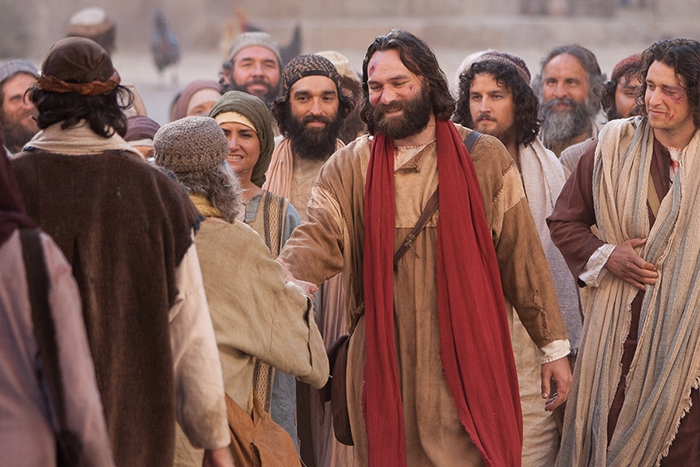 Christ is risen!
The gospel today speaks of the first disciples of the Lord, and the book of the Acts tells how they first went out to preach. Between these two events a little more than three years. All this time, the Apostles were inseparably with Christ, heard a lot, saw a lot, and they themselves were granted by the grace of God to heal the sick and cast out demons. But still, it cannot be said that they have noticeably changed over these three years. All the time they have doubts, perplexities, sometimes misunderstandings, or disputes. And in the last chapters, even fear, and cowardice, and renunciation.
But then a few more days pass, and the disciples boldly go out into the street and preach Christ in front of a crowd of several thousand people. And these are different people. They do not look back, they are not afraid of either threats or sufferings. They treat death itself as nothing. What happened in these few days? – The services of the Holy Week and the following bright days were dedicated to what happened. The teacher was convicted, killed and buried, and suddenly, on the third day, he appeared resurrected! And not like the son of a widow of Nain, or like Lazarus, who received only a temporary reprieve. Christ is risen so as not to die never ever; appeared in a new, spiritual body, which cannot be harmed.
"Having beheld the resurrection of Christ", the Apostles undoubtedly believed in their own coming resurrection. They got rid of the fear of death that made them servers. They came out all over the earth, proclaiming that "this Jesus hath God raised up, whereof we all are witnesses". For the Apostles, Christ was truly risen, and therefore they became truly different. Therefore, people believed them and answered: "Truly, Christ is risen!"
And when we say: "Christ is risen," we hear in response: "If He is truly risen, then why do not you live according to His commandments"? We say: "Christ is risen," and they reply to us: "If He is truly risen, why are you with such immense grief experiencing the death of your loved ones"? We say: "Christ is risen," and hear: "If He is truly risen, then why are you, no less then we are, attached to the earthly, to the perishable, to the comforts of life, to things"? – And we have nothing to answer. We are turning to be liars because we are announcing the greatest event, while we ourselves live as if it had never happened.
Saint Theophan the Recluse writes: "Words of the Angel "go quickly and proclaim to the world" relating to us mean to live in such a manner that our whole life to be single "Christ is risen," and so that looking at you, all people can say, "Truly He is risen," because lives evidently in His followers".
Translated by The Catalogue of Good Deeds
Source: https://azbyka.ru/otechnik/Vyacheslav_Reznikov/propovedi-na-kazhdyj-den/1_4