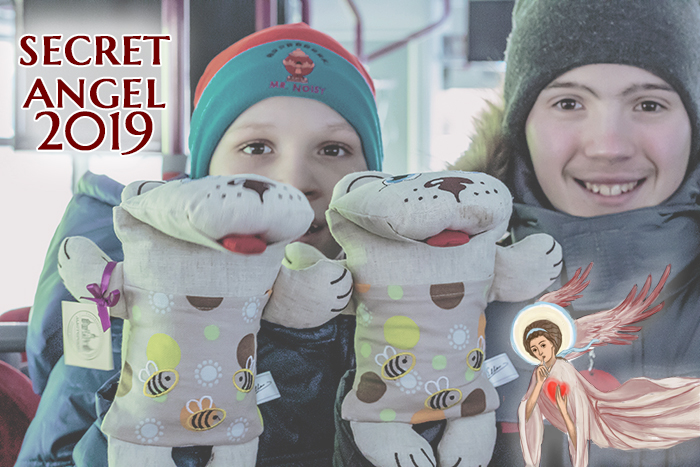 Isn't it common to give presents on holidays? We all make every effort to be ready for the holidays; we choose gifts carefully, hoping to please those we love. What about those who have no one to give them presents? What about the people who live in specialized facilities or those who are caught in a difficult life situation?
Thanks to your feedback and participation, we held the second Secret Angel campaign this year during the Christmas Fast to collect gifts and donations. This time it was organized in an extended format: we collected gifts for several boarding homes for adults and children with special developmental needs, which are overseen by the Convent, as well as for the Women's Rehabilitation Center that provides shelter for women in distress.
The campaign has gathered 119 coloring books, 40 toys, 7 nesting dolls, candies and sweets, as well as other presents for the residents of boarding homes and the rehab. It turned out to be a real holiday for them.
Dear friends, thank you very much for your active participation and support! Your response and feedback is very important to us in order to further develop this and other projects. With words of gratitude, let us share some photos and video with you so that you can see for yourself those who you've helped and the feelings that they had when they received the unexpected gifts.