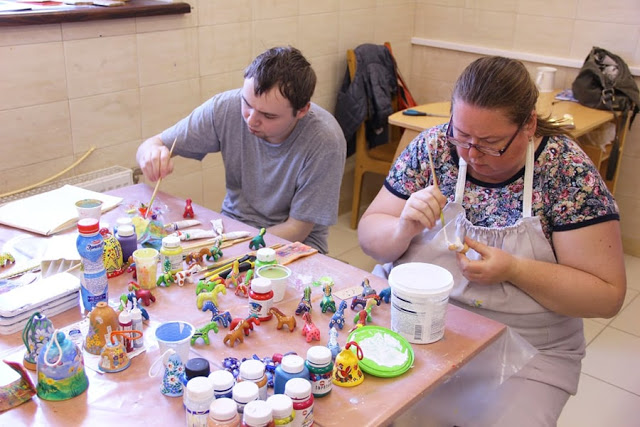 One of the newest projects in St. Elisabeth Convent is a unique workshop called "Dobrodel" (one that does good deeds) especially designed for people with
disabilities. The workshop gives a chance to people with special needs to overcome social isolation and find themselves in society through work.
Why is it so important?
A person with mental illness is often excluded from the labor market because of limited skills and opportunities, but, as a rule, many still want to work and be productive members in society. Organizing work for this category of people requires an individual approach and a special schedule.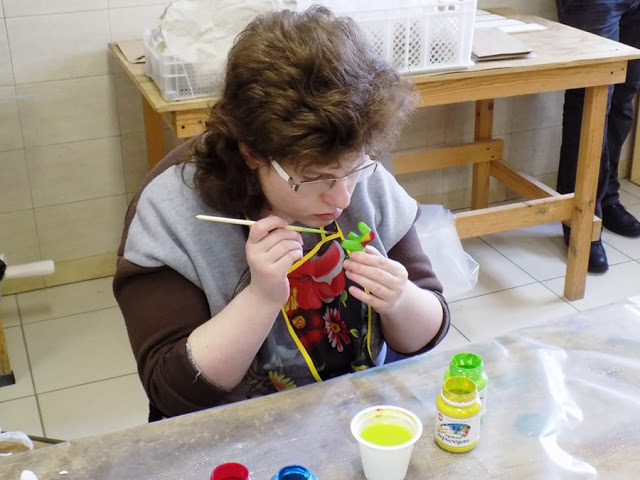 What does the workshop make?
The workshop "Dobrodel" provides the necessary working conditions and accommodates its workers accordingly . Today, there are 12 people with special needs already learning to work at the workshop. This workshop is located on the grounds where other convent workshops are based. Here, people have the opportunity to paint ceramic art and create wooden crafts, create basic woodworking projects, make art from paper and cardboard, and various decorative materials and apply their creativity to the fullest extent. People with disabilities currently working at the workshop have already made souvenirs, wooden prayer beads, specially crafted bags, and cut out sewing products with their own hands.
In the future, after passing initial training people with disabilities will be able to work both in the workshops of the monastery and in other organizations. This will give them the opportunity to realize creative potential, be useful to society, and also have a source of income.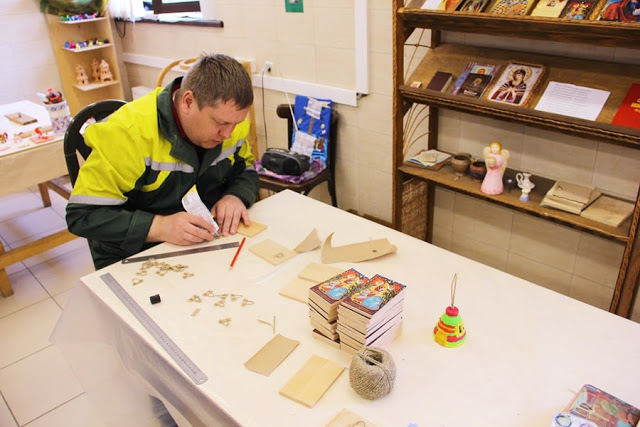 What type of support does the project need?
In order to help everyone involved in the project from the workshop to move forward, your financial support is always welcome! With your help, equipment and materials will be purchased for the Dobrodel workshop. Funds are needed to pay for the work of trainers and organize social adaptation activities. You can provide assistance through your donations or simply order from the Catalogue of St.Elisabeth Convent.