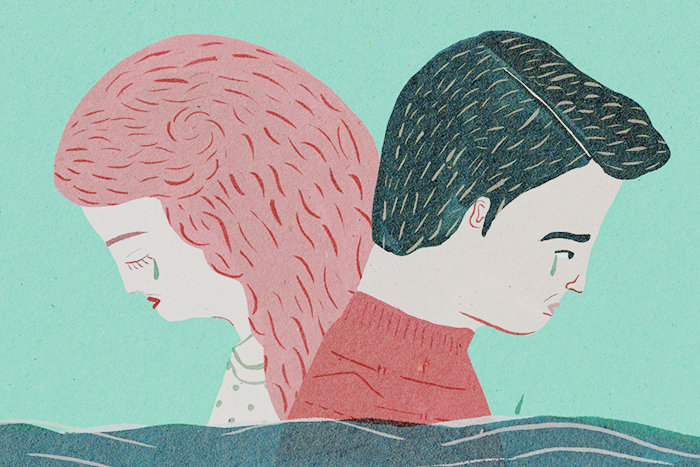 Question: Hello. I'm curious, if I had a sexual relationship in the past, I was "one flesh" with that woman, but we had a breakup now. Are we still "one flesh" or not?
Answer: Apostle Paul says with all certainty, "What? know ye not that he which is joined to an harlot is one body? for two, saith he, shall be one flesh. But he that is joined unto the Lord is one spirit." (1 Corinthians 6:16,17).
Even a physical contact devoid of any attachment leaves a trace in the person's soul forever. Sexual sins are considered mortal by the Church. That is neither an abstract remark nor a metaphor, but a statement of fact. Something dies forever, something becomes impossible after such sins are committed. It is more apparent in the case of murder, although even this issue may cause confusion in the modern age. Many people are quite comfortable with the idea that abortion is permissible and legal. In the case of fornication, the modern world often does not even see why it is such a big deal. Has anyone died? There is no "mortal sin", is there?
Even if a person feels some emotional discomfort after such sins, he often tries to convince himself that there is nothing wrong with it. After all, he will find someone else to love, marry her, she will wear a white dress and everything will be as if for the first time and for real. It won't be. Ever. It sounds sad, very unpopular, too tough and intolerant, but it is true.
The thing is, a human being is a very strange creature. He belongs to two worlds: the spiritual one and the physical one. A person's soul is not a complete person yet. A human being is a mental and physical alliance of the soul and the body. His body is not just some tool for the soul, it is a part of himself. Therefore, true love does not boil down to feelings, emotions, sensations or shared memories or activities. True love is the level of unity in which the boundary of this mental-physical reality is undone and the other person becomes a part of it with both the soul and the body. Apostle Paul says: "The wife hath not power of her own body, but the husband: and likewise also the husband hath not power of his own body, but the wife. Defraud ye not one the other, except it be with consent for a time, that ye may give yourselves to fasting and prayer; and come together again, that Satan tempt you not for your incontinency." (1 Corinthians 7:4-5). That's why according to Church canons, marriage is considered as consummated not at the moment of the wedding but only after the first sexual intercourse.
That is why fornication is called a mortal sin: a part of a person's soul dies as a consequence. One's ability to achieve complete unity with another person is lost forever, because part of that bond was given to someone else, and that bond is a persistent one.
What should a man who, of his own will and desire, has killed the ability to truly love in his soul, do? We can only hope for a miracle. The most amazing thing is that miracles do happen. Any priest will confirm that he has seen and known people who managed to rise above their past transgressions, who have been able to learn how deep this tragedy of sin is and how to overcome it. Of course, this is possible only thanks to a certain graceful action of God, which is why the Lord has given us the Sacraments of the Church. When such a miracle happens, it turns out that true love overcomes everything, even death.
King Solomon also said, "Set me as a seal upon thine heart, as a seal upon thine arm: for love is strong as death" (Song of Solomon 8:6).
Translated by The Catalogue of Good Deeds