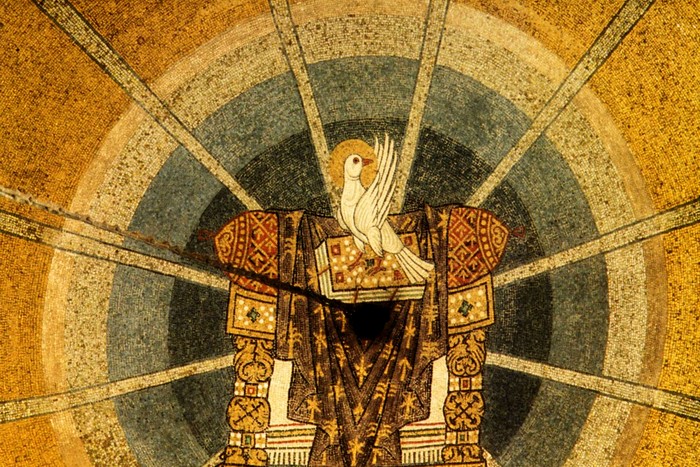 The Holy Spirit manifests Himself in great hermits more visibly than in ordinary believers, because saints give Him more opportunities to act. However, He abides in any Christian, and no one can have true faith in Christ without the Holy Spirit.
Why is this so necessary? We can draw attention to the three sides of our faith — intellectual certainty in certain facts; the will to submit to Christ as the Lord and to trust Him as the Savior; and, finally, our heartfelt hope for Christ and confidence in new relationships with God. We come to the certainty of some facts on the basis of certain evidence. God gives us sufficient grounds to believe in Him, both through creation and (especially) through the apostles' testimonies of Christ's resurrection. Why don't these testimonies convince a lot of people?
The problem of unbelief is the problem of will, but not intellect. People often do not believe something they are not satisfied with; it is easily seen at any debates on historical topic — debaters refuse to accept data that could threaten their political or national bias. According to the Gospel one needs a complete revision of their entire life and not just the change of some of their bias. Sin is not just separate bad deeds, but a violent, bitter rebellion, which is always ready to explode with hatred for God and our neighbor. "We will not have this to reign over us" (Luke 19:14).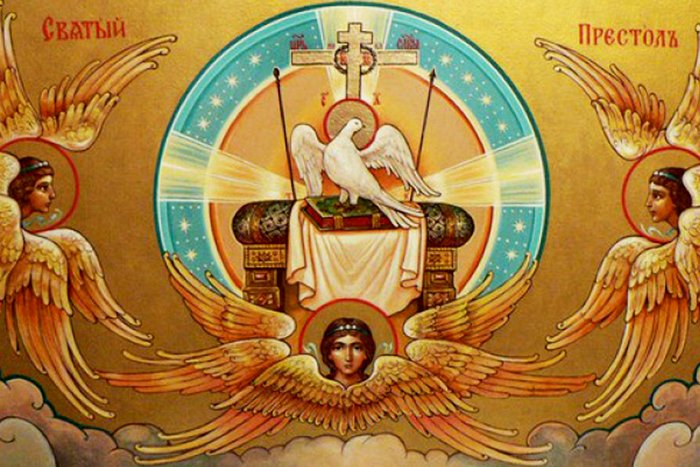 Under the influence of sin, we do not trust God's mercy, His desire and ability to save us. The Holy Spirit inspires us with heartfelt confidence in the love of God: "For ye have not received the spirit of bondage again to fear; but ye have received the Spirit of adoption, whereby we cry, Abba, Father. The Spirit itself beareth witness with our spirit, that we are the children of God" (Romans 8:15-16).
God speaks through the Old Testament prophet: "A new heart also will I give you, and a new spirit will I put within you: and I will take away the stony heart out of your flesh, and I will give you an heart of flesh. And I will put my spirit within you, and cause you to walk in my statutes, and ye shall keep my judgments, and do them" (Ezekiel 36:26-27).
The true faith, which the Holy Spirit creates within us, means not just a change of beliefs, but a change of heart. Now we should address the question asked by many people — if it is said that our improvement is the work of God, should we work on it ourselves then? This opposition — either we or God — occurs when we imagine God and man as two people sharing the "front of work". However, it is a mistake to think so. The Holy Spirit acts not instead of us, but within us — as Apostle Paul says: "Work out your own salvation with fear and trembling. For it is God which worketh in you both to will and to do of his good pleasure" (Philippians 2:12-13). We are called to strive for righteous living with reverence, realizing that this strive itself is a gift from God. The grace of God, which creates faith, hope and love in us, does this not outside, but inside our hearts. Therefore, it is we who strive for eternal salvation willingly with joyful trembling.
New life is revealed to us. And we face a choice between what belongs to our old nature, "flesh," as the apostle calls it, and what the Spirit leads us to. We do not create the fruits of the Spirit within us by ourselves — and we cannot do this — but we choose between accepting and rejecting these gifts. We can follow the Spirit or the flesh, we can grow in the supernatural life given to us or we can quench it.
Originally posted by Foma Magazine
Translated by The Catalog of Good Deeds