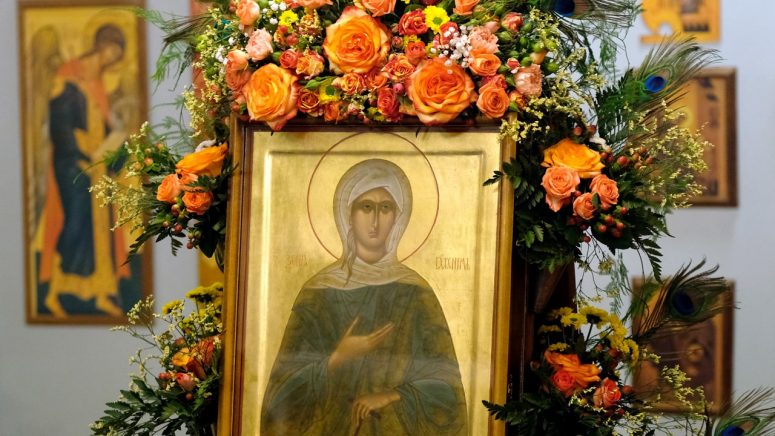 How do you meet someone who is able to shift your views and opinions radically – someone who can change the angle, the breadth and depth of your insight? Is it merely an accident?
My personal encounter with the Boarding Home for Mentally Challenged Adults started with a Liturgy. It is this fact that allows me to view it as part of God's unique Plan.
There is a church at a place where it was never meant to be. The Boarding Home for Mentally Challenged Adults and Elderly No. 3. Blue walls of a hall formerly used as a hypnotarium, with white decorative stucco work, and a wooden Crucifix. Carpets and big full-figure icons of holy unmercenaries. It is a place where contrasts and incompatibilities intertwine and become unimportant. Prayer, which is inseparable from mindfulness, loses the chance of being perceived by the mind here.
Human mind can't grasp it. Human heart can.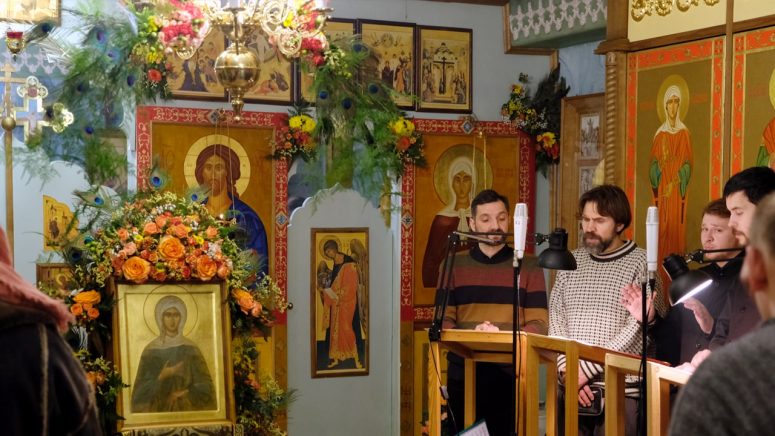 There are friendly round-faced men and sneaky busybodies among those who attend the Liturgy. There are quiet people and even those who feel pain and suffering when having to interact with other people. There are lots and lots of them. There are too many of those who are rejected and abandoned. Nevertheless, the Lord wanted his Word to be heard in this place. It started in 1996, when a small group of active parishioners led by a priest came here. Soon enough, there was a church. It was our first church. The first church in the history of St. Elisabeth Convent. The Word of God was finally being heard by those who lived here and by those who worked in the Boarding Home. At last, the Bloodless Sacrifice started to take place here. The residents of the Boarding Home and those who look after them could finally partake of the Blood and Body of our Lord Jesus Christ together from one Chalice, wherein they found unity and mutual understanding – the gifts of the Holy Spirit. It's amazing. It is amazing and incredible to see how the communion of the Holy Mysteries transforms the residents of the Boarding Home. I was shocked to witness a transformation in a woman whom I was observing for a couple of months. At first, she was furious when she had to attend the Liturgy. She would pry out of the nurses' hands, screaming and swearing. Little by little, she started to behave better. She was more focused on the worship. One day, I saw a smile on her face.
Her heart responded to grace.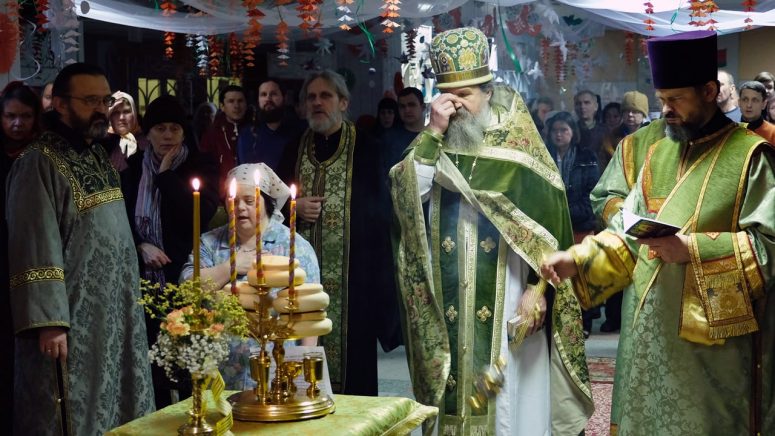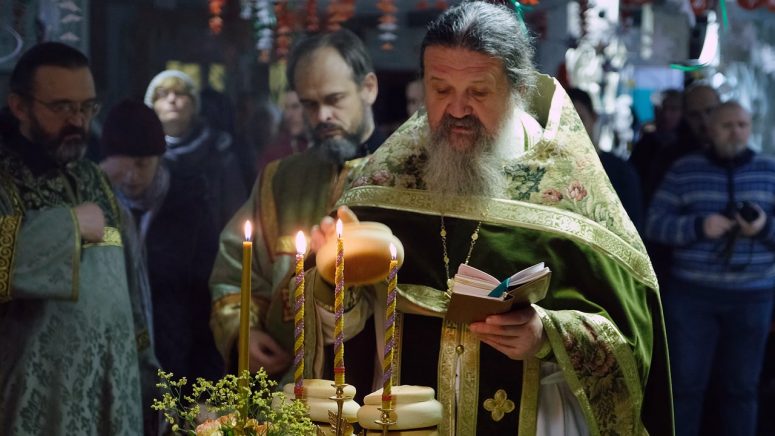 Who are the helpers? Who are those selfless people who ride the residents in wheelchairs, take care of order and discipline, and pray, of course? They are nuns as well as lay sisters and brothers. There are young unmarried girls and family couples among the lay helpers. They assist the priests in distributing the communion among those who cannot get to the church. They talk with the residents of the Boarding Home and accompany them to the services at the Convent. They are fantastic people. "Inasmuch as ye have done it unto one of the least of these my brethren, ye have done it unto me" (Matthew 25:40).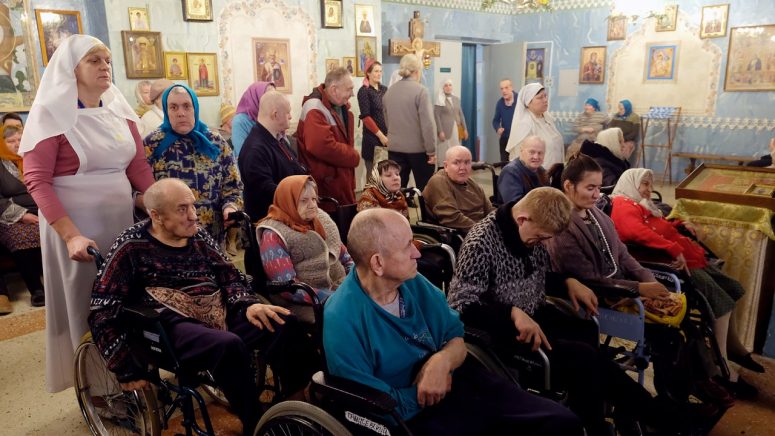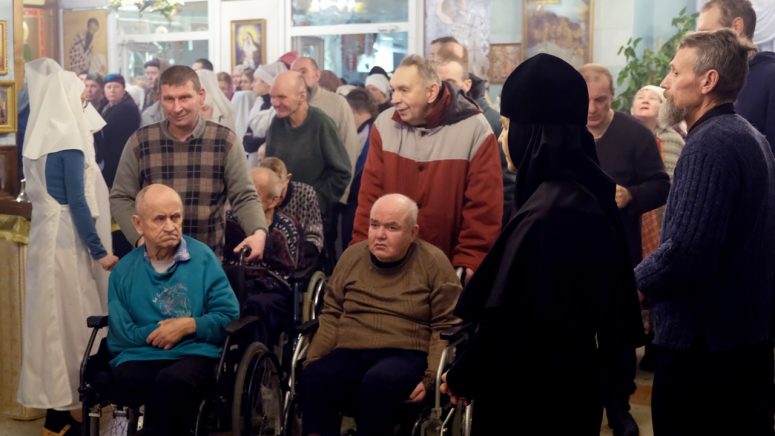 I was equally impressed by The Joyful Hearts, a vocal ensemble that consists of the residents of the Boarding Home. They are quite famous, actually. They participate in festivals and fairs organized by our Convent. They have even been on a tour around Europe. I've been to some of their concerts and saw the reactions of the audiences. The Joyful Hearts sing wholeheartedly. They are unable to hide their real feelings and to wear dozens of masks, like we often do. This makes their voices penetrate deep into the hearts of the listeners.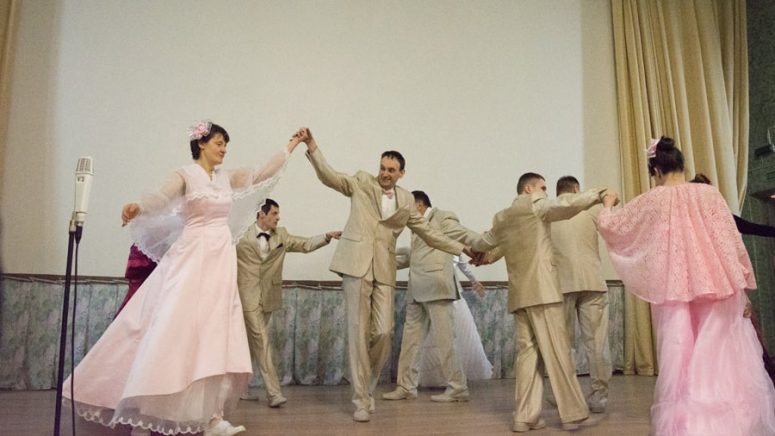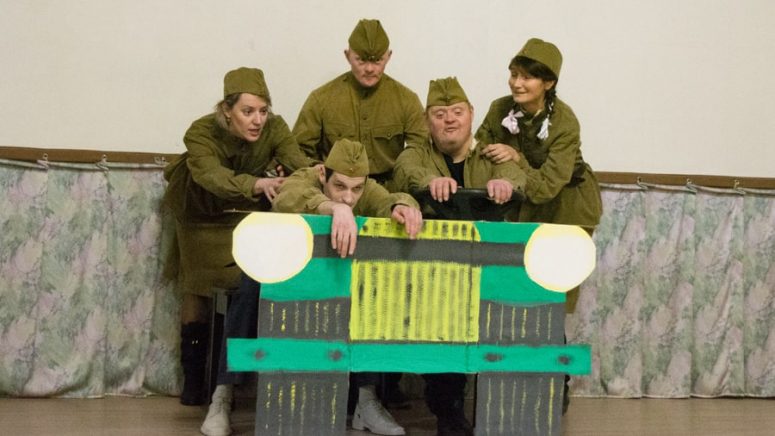 The heart.
When you are no longer overwhelmed by strong feelings, and your mind starts analyzing and making conclusions, the following words of Apostle Paul become clearer:
"But God hath chosen the foolish things of the world to confound the wise; and God hath chosen the weak things of the world to confound the things which are mighty; And base things of the world, and things which are despised, hath God chosen, yea, and things which are not, to bring to nought things that are: That no flesh should glory in his presence." (1 Cor. 1:27-29).