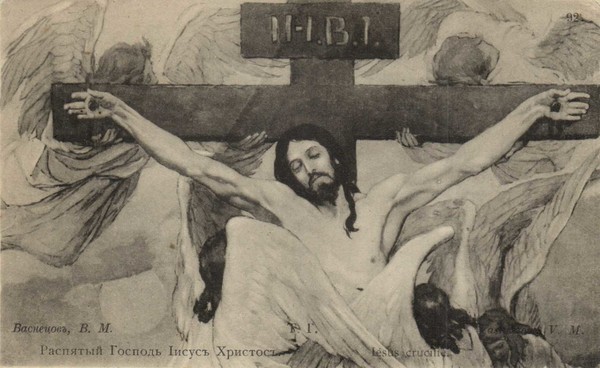 Commemoration of Bishop Paulinus who gave all his possessions away and even sold himself into slavery.
The crown of love towards one's neighbors is to sacrifice one's soul for them. Greater love hath no man than this, the Savior says, that a man lay down his life for his friends (John 15:13). What does it mean to lay down your life for your friends? It means being ready to perform acts of self-sacrifice, if necessary. Lay down your life if you have to; lay down your freedom, if you have to; give up your possessions, if you have to. In short, be prepared to surrender everything, including your own life. Are you shocked by this, brethren? You shouldn't. Of course, there are hardly any people like those left nowadays but there used to be such people in the past. See how great their love of neighbors was.
Saint Paulinus, bp. of Nola, gave away all his possessions to pay ransom for his compatriots held hostage by the Vandals. A poor widow came to Paulinus for help when her only son had been carried off by the son-in-law of the Vandal king. The saint searched for some gold in all corners of his cell but it turned out that he had exhausted all his wealth. Paulinus went out to the widow and said, "Such as I have I give thee. If you wish, you can sell me in exchange of your son." The widow thought that the bishop was joking but he insisted that he was serious. They went to Thrace where the son-in-law of the Vandal king was located. It was him who held the widow's son captive. When the grievous widow met the prince, she fell to his feet and started pleading with him to have pity on her and release her only son. Unfortunately, her tearful begging was to no avail, so she pointed at St. Paulinus and asked the prince to take Paulinus in exchange for her son. The prince liked the handsome bishop and asked him, "Do you know any craft?" "No, I don't," the saint replied. "I can work in the garden, though." The Vandal prince took him and returned the widow's son to his mother. The bishop of God began tending to the prince's vegetable garden. He would grow vegetables and bring them to his owner's table. He spent a long time doing it. The son-in-law of the Vandal king loved him very much and often had lengthy conversations with him. One day, the holy bishop told the prince, "I heard you were planning a trip. Don't go. Right now, you've got to take care of the king's throne instead of traveling. Be aware that the king is going to die unexpectedly so if you aren't here, someone else will ascend to the throne." His words struck the king's son-in-law and he shared them with the king. As soon as the king heard them, he said, "I'd like to see the person who told you those words." The prince replied, "I'll send him to you around lunchtime." He ordered Paulinus to bring the vegetables to the king's table in person. Paulinus went to the king. When the king saw him, he was terrified. He called his son-in-law and said, "Your slave has told the truth. You see, I had a dream wherein I saw myself standing before a jury. All my ministers were present, and that man was the most distinguished of them all. They sentenced me to lose my power. Ask him who he is. I don't think he's a common man. I saw him clothed in royal garb." The prince called Paulinus aside and implored him to reveal his rank. Paulinus was reluctant to say that he was a bishop at first but then yielded to the prince's pleas. The prince bowed to him with awe and great humility and swore to the bishop that he would do anything the bishop wanted. Paulinus requested freedom for all captives who hailed from Nola and took them home with triumph and joy. It has to be said that his prophecy regarding the king's death soon came true.
That's what it means to lay down your soul for your friends! This achievement is arduous and barely bearable but the reward is great. This kind of selfless love is highly valued by God. Mercy rejoiceth against judgment (James 2:13); it shall cover the multitude of sins (1 Peter 4:8); lastly, it prepares for the merciful a place where the Lord shall be (cf. John 12:26). Amen.
Translated by The Catalog of Good Deeds