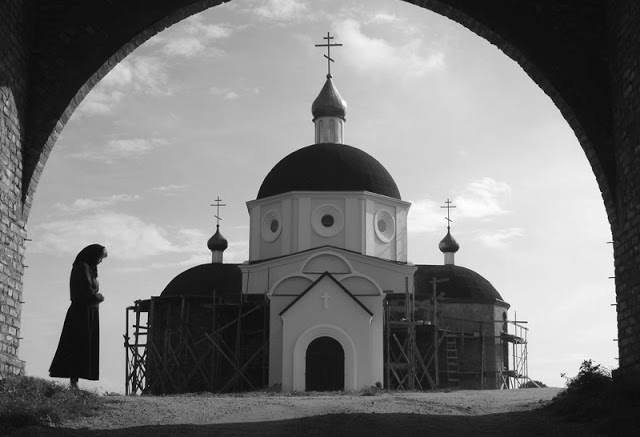 Both you and I have a long way to go to humility. We don't know what humility is, for it is an attribute of the saints. Thankfulness is an attribute that we — each one of us — can acquire at any moment.
Metropolitan Anthony of Sourozh
***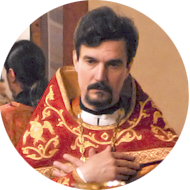 – What is humility?
– Humility is the ability to stick to God's will always, in any situation and at any moment.
– This is not the definition of humility that we're used to. How do we tally it with the understanding of humility as "feeling inferior to others", which is typical of so many spiritual books?
– Metropolitan Anthony of Sourozh used to say that we must be very cautious when talking about humility, for it is an attribute of the saints. Their works are written in plain language; when we read them, it appears to us that we understand what the holy authors meant. Yet, the Very Rev Dr John Behr, a famous Orthodox theologian from St Vladimir Orthodox Theological Seminary, who spent twenty years researching the works of the Holy Fathers, points out that they had a radically different way of looking at things. That is why it isn't enough for us to pick up certain seeds of wisdom from their books. What we should begin with is learning to perceive things their way.
– How is humility born?
– Humility is the fruit of love. Metropolitan Anthony of Sourozh stated that humility is born when a human is amazed at God and God's love. One starts to humble himself when he discovers that the LORD is good (Ps. 34:8). At that point, God's will is revealed to that person not as something external and coercive but as the innermost law of life, and a more abundant one (Cf. John 10:10). This is when an individual begins to trust God for real and to rely on his will and his commandments as the best possible path and the best answer in any situation. As a rule, we force ourselves into submission to God's will. However, true humility, rooted in the knowledge of God, loyalty, openness, and amazement at the love and the goodness of the Lord, unveils God's will to us as the greatest and the most suitable option. The true humility based on the knowledge of God and genuine love is natural. When we suddenly decide to be humble, it's merely an imitation, a fake. That is, we approach humility from the wrong direction.
– What should we do to master true humility?
– According to Metropolitan Anthony of Sourozh, we should first of all learn to be honest with ourselves, God, and other people. Honesty is the beginning of true humility. You can't build genuine relationships of love and friendship with another person if you lack honesty, trust, and openness. When you use tricks and lies, your relationships break up immediately. Likewise, you can't have any relationship with God if you aren't honest with yourself and with God in your prayers, your repentance, and your confession; if we don't fight the desire to look at ourselves with someone else's eyes and to make a false impression.
Of course, we should learn from Jesus Christ by reading the Gospel and following his example: Learn of me; for I am meek and lowly in heart (Matthew 11:29). Let this mind be in you, which was also in Christ Jesus: Who, being in the form of God, thought it not robbery to be equal with God: But made himself of no reputation, and took upon him the form of a servant, and was made in the likeness of men: And being found in fashion as a man, he humbled himself, and became obedient unto death, even the death of the cross. (Philippians 2:5-8). Remember his Prayer in the Garden: Father, if thou be willing, remove this cup from me: nevertheless not my will, but thine, be done. (Luke 22:42). Jesus Christ has two natures, the human and the divine; He has two wills, and his human will was voluntarily conquered by the Divine will through obedience, openness, true humility, and self-sacrifice. God does not suggest that we do something that He didn't do, something that He didn't set an example of when He walked among us. When He became human, Jesus has shown to us full humility, obedience, and openness to the will of God the Father; He wants us to come and partake of his life, his attributes and traits. So be it, O Lord!
With that in mind, aware of the plentiful God's love, how can we forget about being grateful and faithful to Christ? Honesty and thankfulness are at the outset of our path towards humility, and therefore, to Christ and His Kingdom. That is how Metropolitan Anthony of Sourozh saw it.
Prepared by Nun Matrona (Lukashova)