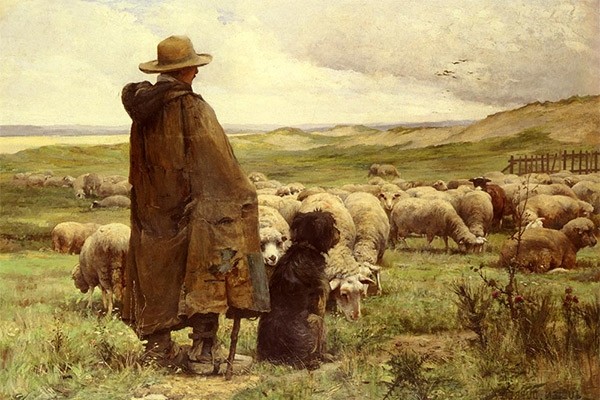 Two shepherds had a political argument. One of the shepherds was foolishly attacking the king, while the other was no less foolishly defending him. They lost their voice and even had a fight, but neither of them could prove anything to the other shepherd. The shepherds were desperate so they decided to go down the road until they find someone to settle their argument.
They left their sheep and went no one knows where, shouting at one another. Fortunately, they soon met a priest who was going to the Vespers. The shepherds told him about their argument and asked him to settle it. The priest replied, "My children! The crux of your argument is that one of you is milking a he-goat, and the other offers a sieve to carry the milk."
The shepherds were astonished to hear this remark but suddenly remembered their duty and ran back to their sheep.
Prepared by The Catalog of Good Deeds