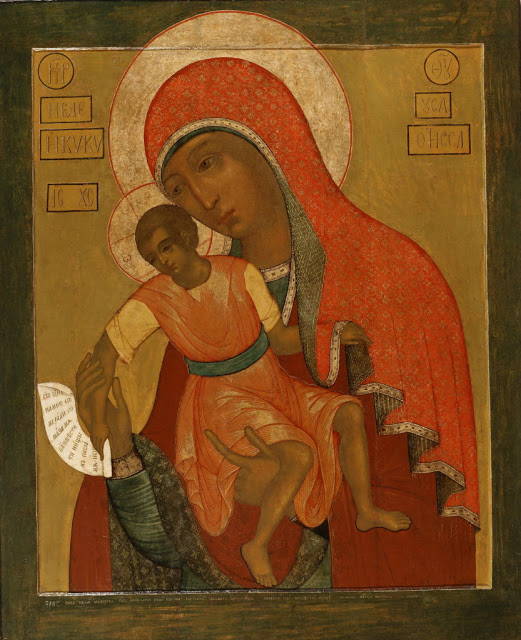 According to tradition, the icon was painted by Apostle Luke. Its name "Kykkiotisa" was originated from Mount Kykkos, located on the island of Cyprus. The sacred image was kept in the emperor's chamber in the cathedral, which was built in honor of this very icon.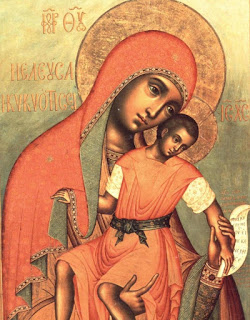 Before its appearance on the island, by God's providence, the image was wandering across the world for a long time. At first it was kept by the first Christian communities in Egypt. Later it was brought to Constantinople, where it was kept until emperor Alexios I Komnenos came to power (the beginning of 11th – the end of 12th century). At that time an elder by the name of Isaiah, who lived in Cyprus, had a vision, in which he was told that the sacred image of Kykkos painted by Apostle Luke would come back to Cyprus with his help. The Elder did his best to fulfill the divine revelation.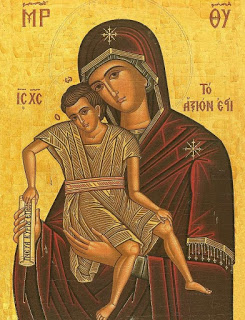 When the icon reached the island, many miracles were performed through its miraculous power. Elder Isaiah was instrumental in building a church dedicated to the Theotokos, and placing the Kykko Icon in it. From ancient times up to the present day, the faithful afflicted  flock went there to venerate the sacred image of the Mother of God, and they receive healing according to their faith. The Orthodox Christians are not the only ones who believe in the miraculous power of the icon, but people of other faiths also come to pray in front of it in case of illness or trouble.
The miraculous "Kykkiotisa" Icon of the Mother of God has a remarkable feature: it is covered by a half shroud from the upper left corner to the lower right, but no one knows from what time. That is why no one is able to see the faces of the Mother of God and the Divine Infant. The depiction of the Mother of God appears to be of the Hodigitria type, just like the Icon of the Mother of God of Smolensk. The head of the Mother of God is adorned with a crown.