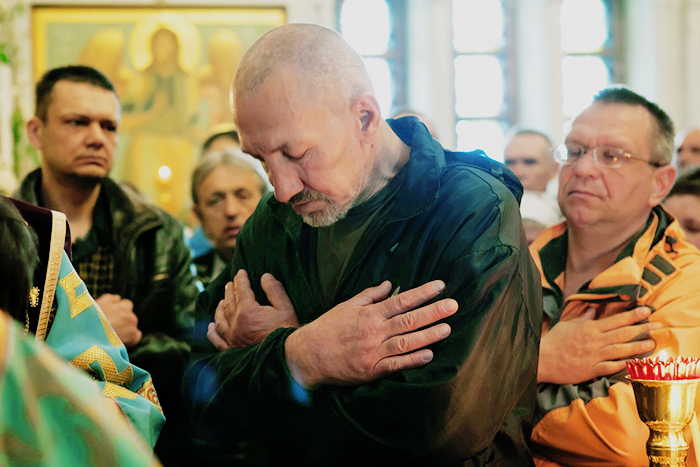 Here is an excerpt from our book about the center and the people who live and work there, Starting from a blank Page:
"This place may have various names: a metochion of the Convent, a social facility, a labour camp, an experimental ground… It depends on how you look at it. The nuns of St Elisabeth Convent are certain that this is the territory where God dwells, a place that He has chosen in order to give shelter to his lost and abandoned children.
The nuns accept everyone here on the Lysaya Gora: the hungry, the drunkards, the homeless, and the rejected. Each one of these people has nowhere else to turn to.
The majority of those who come to the metochion used to be criminals in the past: the time each of them spent in jail is 5 to 30 years. Many of the residents of the metochion have spent years as tramps and drunkards. These people have no fear whatsoever. They have drunk the full cup of iniquity and reached its limit. They have lost everything they could possibly lose, except, maybe, their heads.
But still… Each person, deep in his soul, which is soaked and crippled by the sin, has the same vague yet persistent desire to start everything from scratch and to try to live a new life. The metochion gives them a chance to do so…"