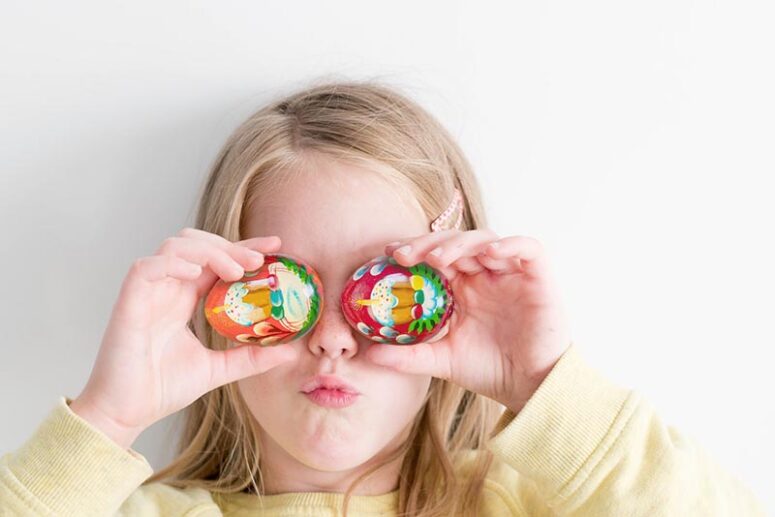 Easter is the central and most ancient Christian feast. It has been a crucial event in the life of the Christian Church ever since its birth. The first Easter gift was an egg. Saint Mary Magdalene presented it to Emperor Tiberius, and immediately, as a sign of the truth of Christ's resurrection, that ordinary chicken's egg miraculously became red. The tradition of dyeing eggs for Easter and giving them to loved ones as presents takes its origins from that event.
An egg is the most popular Easter gift. However, if you are looking for more original ideas for Easter gifts for your family and friends, you may use this list of souvenirs that we have put together for you. Some of these items do not have to be looked for far and wide – they can be purchased from our catalogue.
Gifts with a religious meaning
It is gifts like these that an Orthodox Christian will most likely choose. That is also convenient, as Church stores usually offer a great variety of Easter souvenirs.
1. Icon of the Resurrection of Christ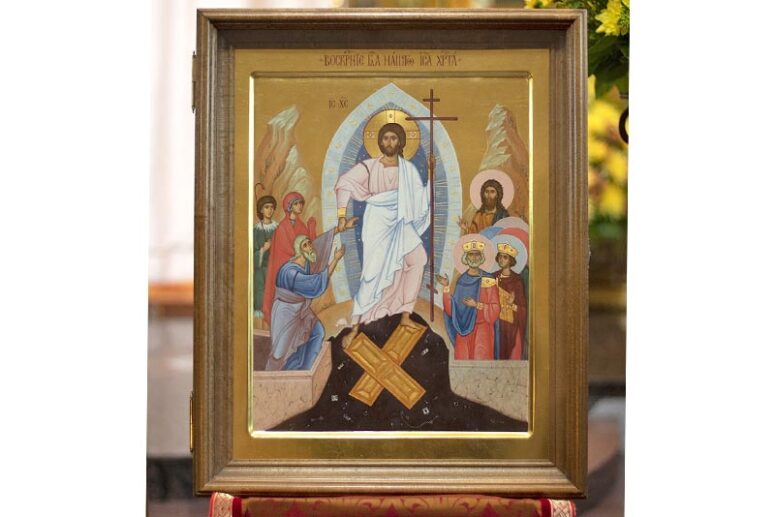 At Easter, the icon of the Resurrection is placed on the central analogion of a church, and in homes, it sits in the middle of the domestic prayer corner. In our catalogue, you will find icons for every budget. Expensive painted icons can be donated to a church, while the more budget ones can be bought for yourself or as a gift for others.
Buy an icon of the Resurrection
2. The Cross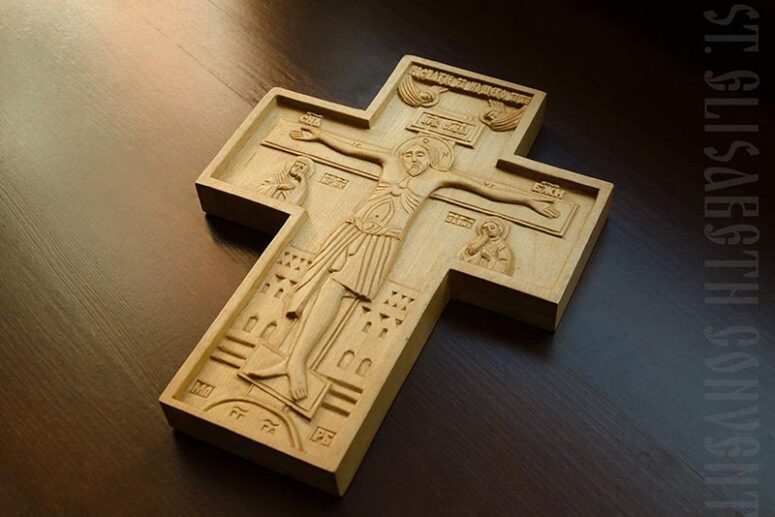 The cross is the central symbol that we venerate regularly during Lenten services. For Orthodox Christians, the Crucifixion of Christ is a symbol – not of death and suffering, but of victory over death and eternal life.
3. CDs with Paschal hymns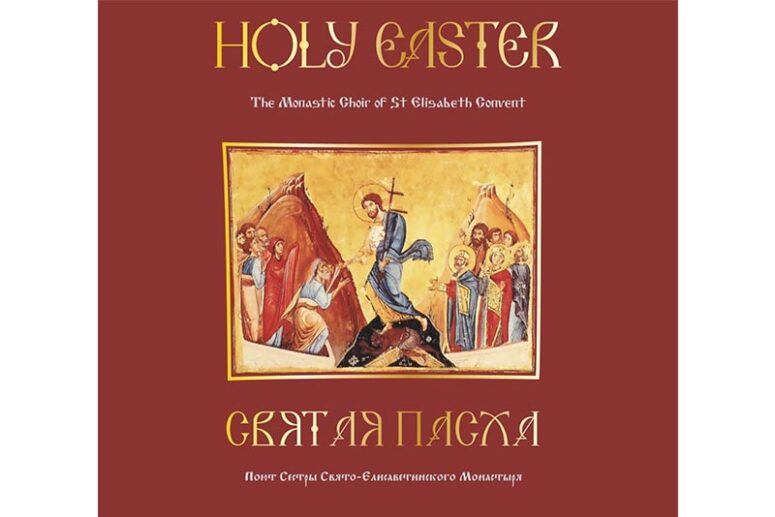 Hymns are a wonderful way to share the Paschal joy that permeates the divine services of Easter and the Holy Week.
Visit the section "Easter hymns"
The other gift items in this category are not immediately related to the feast of Easter, but can nevertheless become an excellent souvenirs for this holy feast, certain to bring joy to the recipient.
4. A set for keeping the prosphora and holy water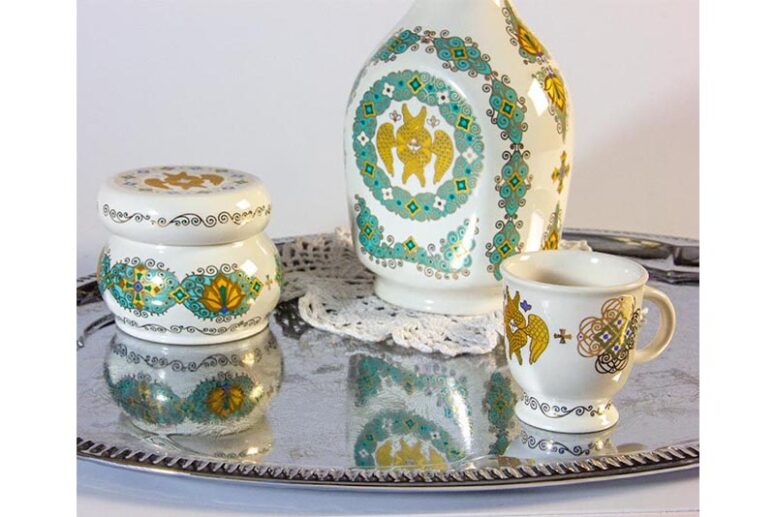 The set includes a jug for holy water, a prosphora holder, and a cup from ceramics, a material that keeps freshness longer. The image on the item is made by hand using the decal technique. A variety of designs are available from the catalogue.
Byzantine holy water and prosphora set
5. Lestovka prayer ropes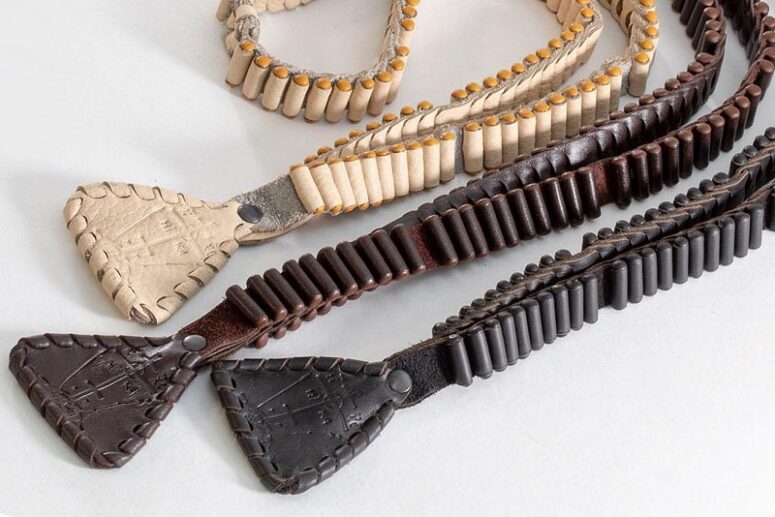 Lestovka prayer ropes are hand-woven from natural leather. Available variants are for 10, 30 and 100 steps and the 25-step type is in the form of a bracelet. Woven into each step is a scroll with Jesus' prayer.
6. Religious literature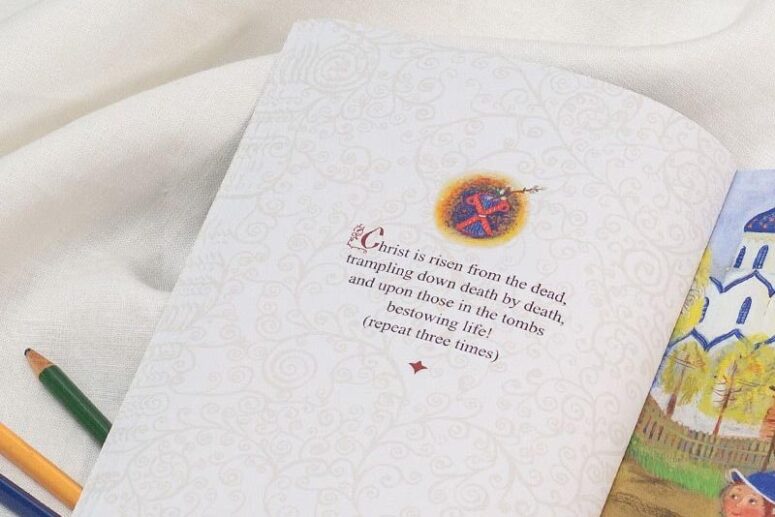 Books are always a good gift. Spiritual literature strengthens the spirit and often gives answers to non-trivial questions. Choose the books according to the interest of the reader and their level of spiritual achievement.
Published by St Elisabeth Convent
7. Scripture and Gospel books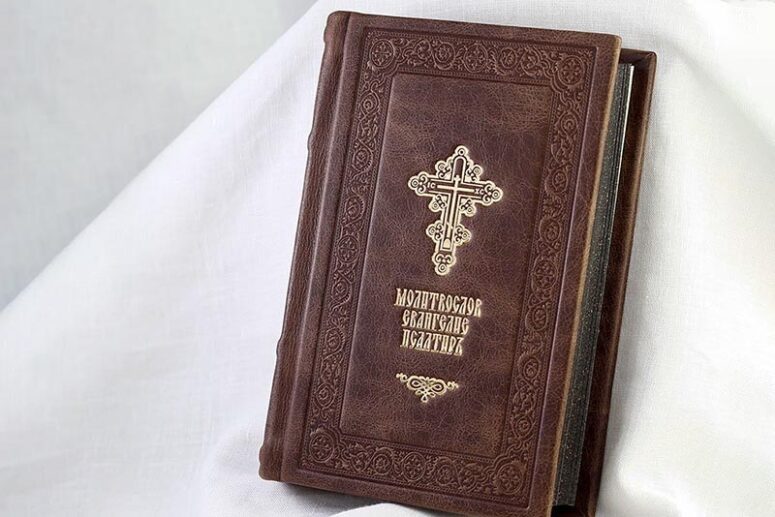 The Gospels and the Psalms may be purchased as a gift edition. As a gift, they would be invaluable for someone dear to you who recently converted to the faith and is beginning to go to church.
Orthodox prayer book, psalter and Holy Scripture
8. Shawl or headscarf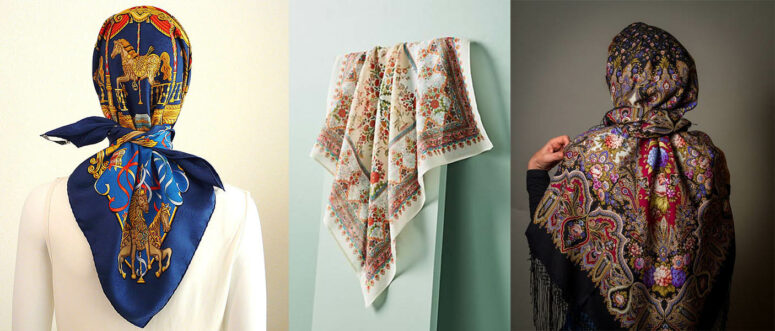 These are not only beautiful but also practical: they are good for young women to wear to church.
9. Candles and candle holders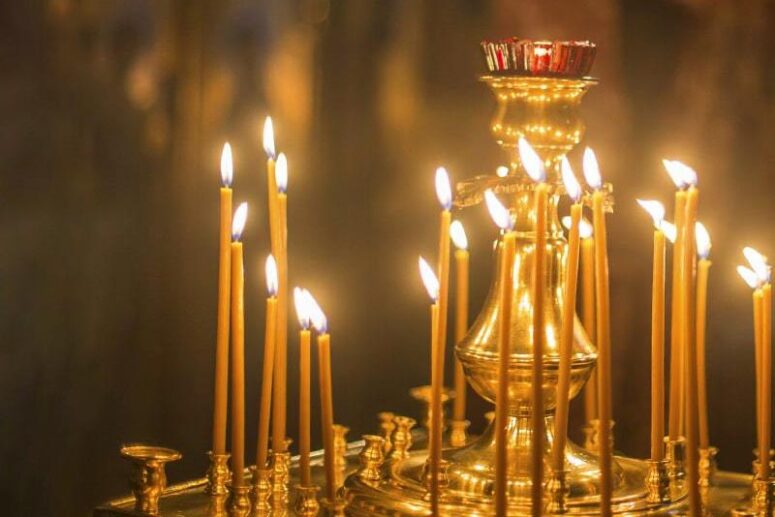 For Easter, it is customary to give decorative candles of different shapes – eggs, rabbits or birds, for example. As an alternative to this gift, or in addition to a gift for a religious person, you may consider giving a set of candles for private prayer complete with a candle holder.
10. A Lampad for private prayer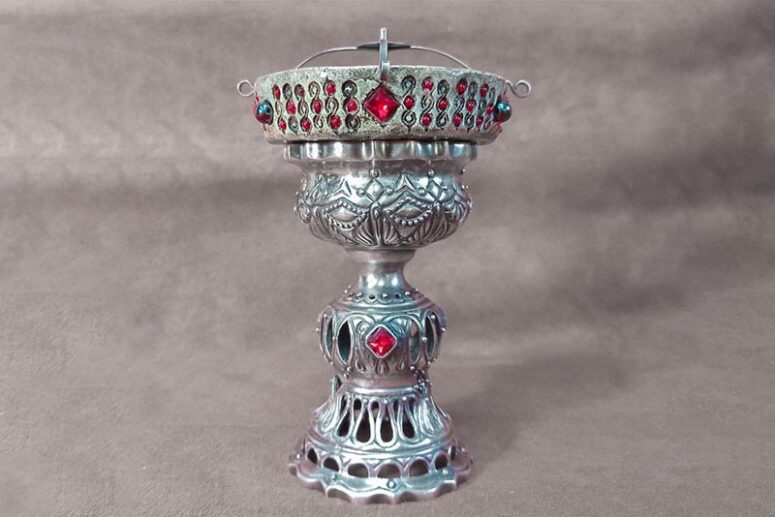 In lieu of candles, some believers will pray in the light of a lampad before the icons. Lampads are made of ceramics or glass, and some may be real pieces of art.
Easter souvenirs
Religious and symbolic objects are not gifts that are suitable for everyone by any means. If you're looking for something simpler and more unpretentious, you may go for some nice souvenirs. Or you can combine the gift ideas from different lists to make your gift both joyful and edifying for the soul.
1. Egg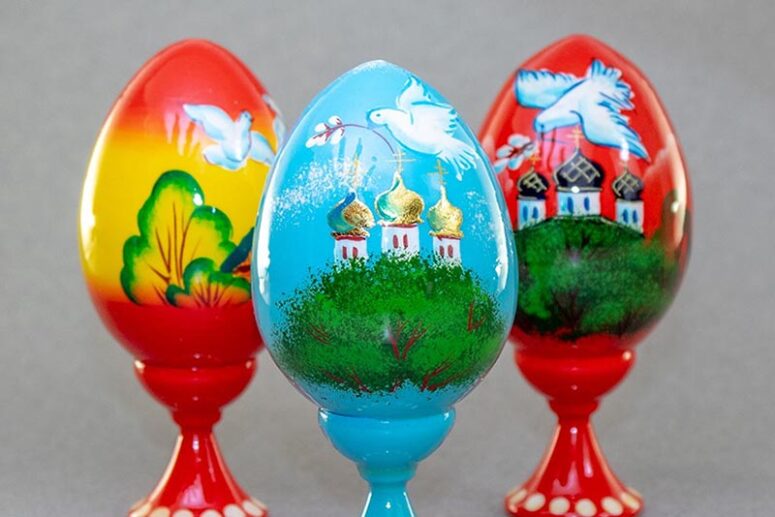 This is a ubiquitous Easter gift and everyone's favourite. Our Easter Eggs are versatile: they come in glass or wood, as pendants, on stands and with different painted images. You can choose and order an Easter egg here.
2. An image in ground rock
In these images, small pieces of ground rocks are used as paint. Each one is not like the other, because they are made by hand. They are also durable, as ground rocks do not age.
Order an image as a gift for Easter
3. Stained glass panel for the window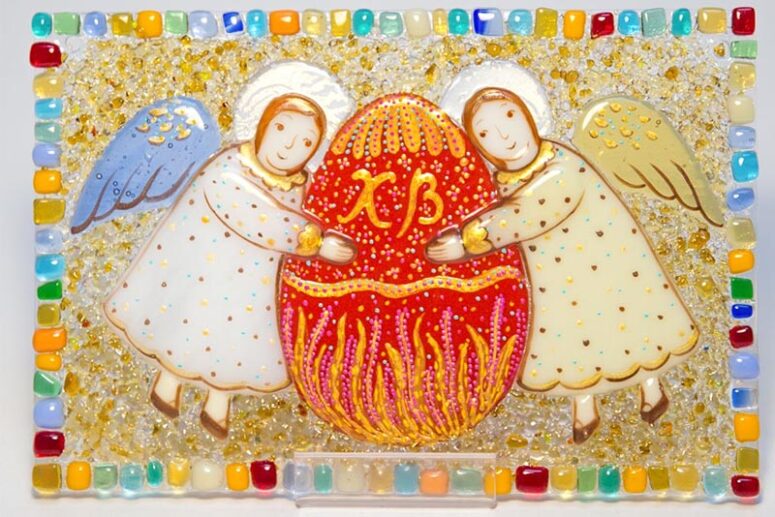 Easter brings the final victory of the spring sun over the winter cold. When the rays of the sun fill the room, we can add colour to them. How? By adorning our windows with some glass pendants and panels.
4. Matryoshka dolls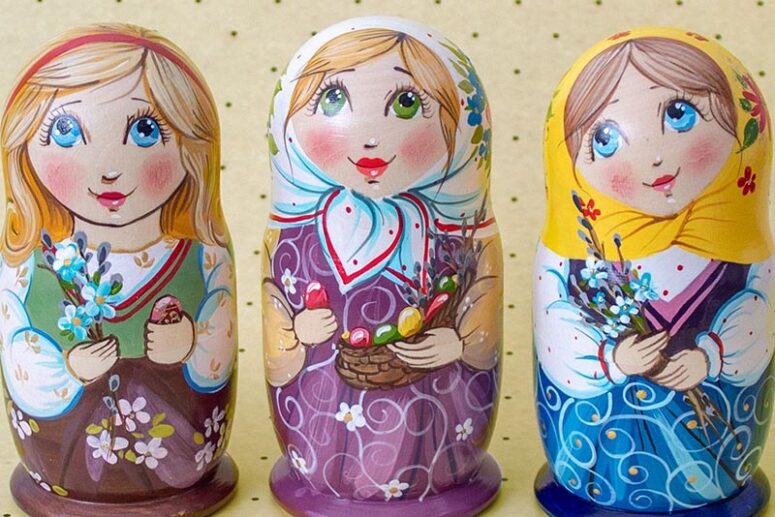 Are there any nesting doll collectors or lovers of Russian culture among you? Or do you know any? If so, you will certainly appreciate these charming hand-painted wooden figurines made from natural wood, painted with Easter-themed images. We have a whole section of them!
5. Music box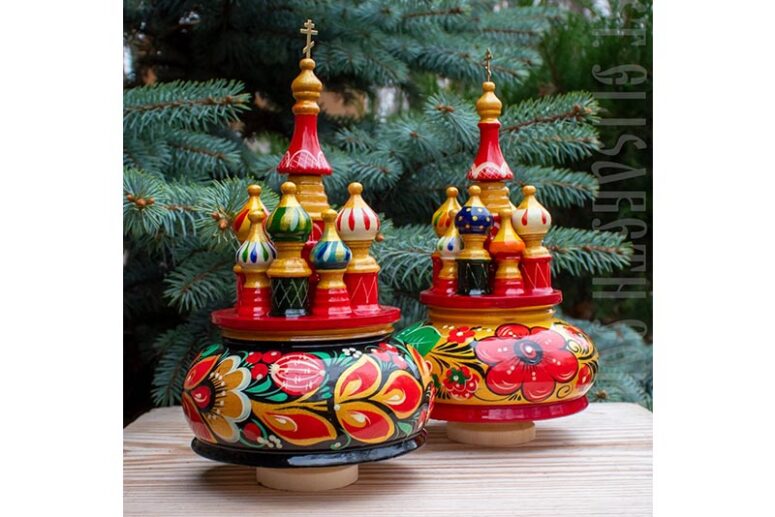 Another souvenir for lovers of hand-made goods with painting on wood.
6. Glass Angel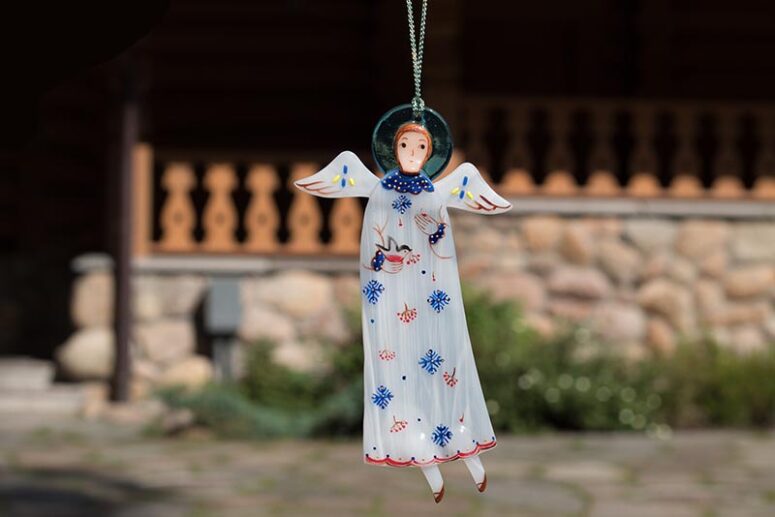 A panel is a full-scale picture from glass painting, and there is a risk that it might not fit in with the interior of your room. However, you may wish to settle for a smaller-sized object from stained glass.
7. Natural leather items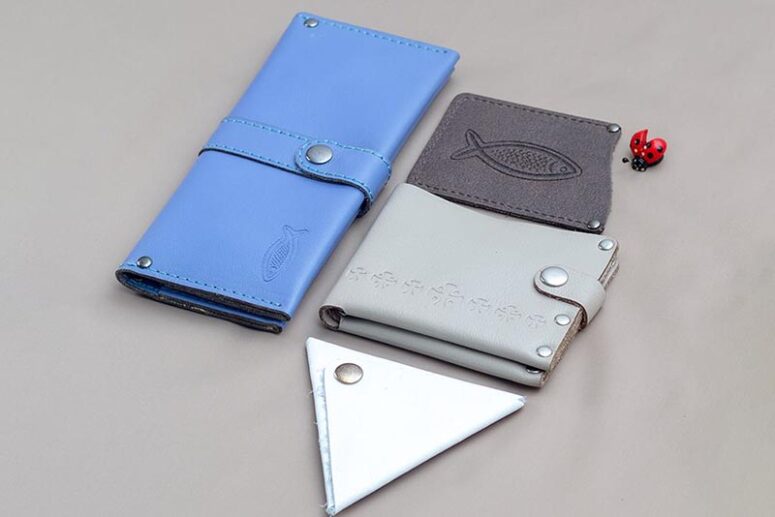 These items are also made in our workshops. Coin pouches, wallets, cases – these and many other small and beautiful things are made by hand. Some may be ordered with engravings of Christian symbols or decorative patterns.
8. Wreath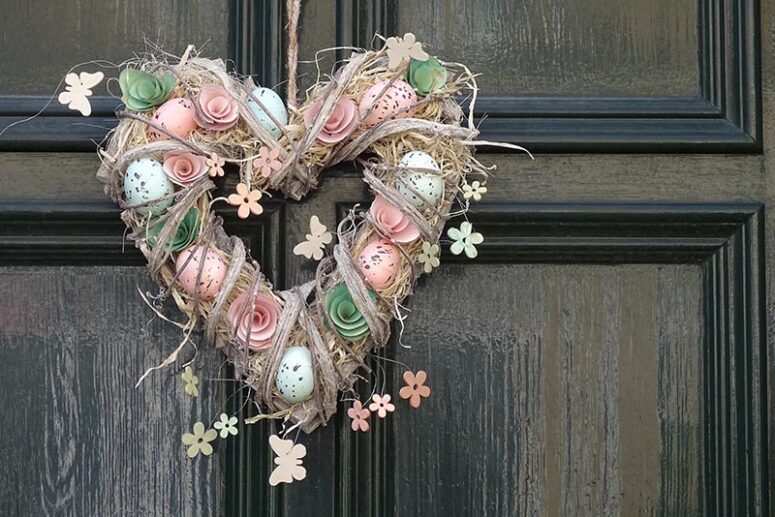 An Easter wreath can be an element of interior décor and also an excellent gift. Especially so, if you can make this beautiful object with your own hands.
9. Candleholder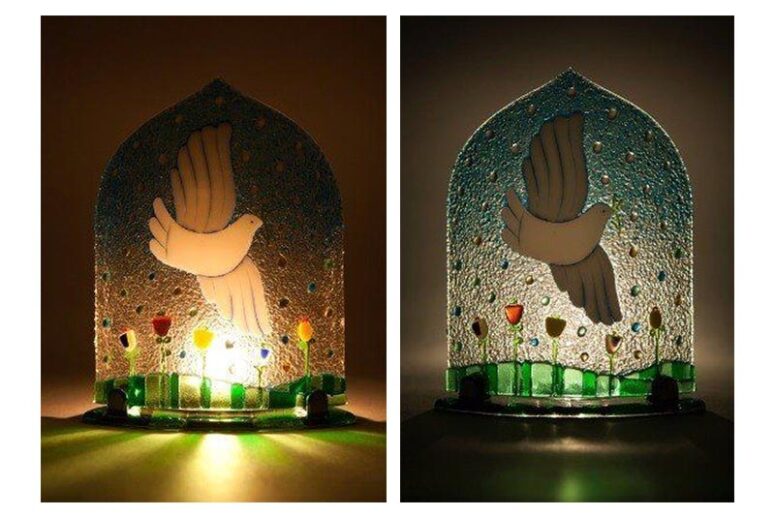 Here is another charming gift from glass. If you are giving a decorative candle, you can give a candle holder to go with it. But it is also a decent present on its own.
10. Souvenir set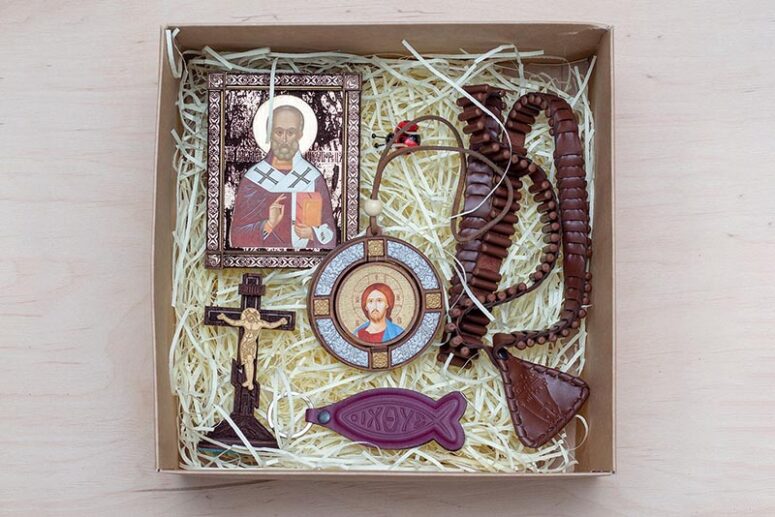 For those who do not take comfort in choosing their gifts themselves, we have put together some souvenir sets. Browse our catalogue, and you will find sets for every taste, of any shape and colour!
Easter gifts for the home
Another category of gifts that people love to exchange for Easter are these beautiful and practical things that you will appreciate having in your household. If that is the type of gift you are looking for, here are some ideas:
1. Tablecloth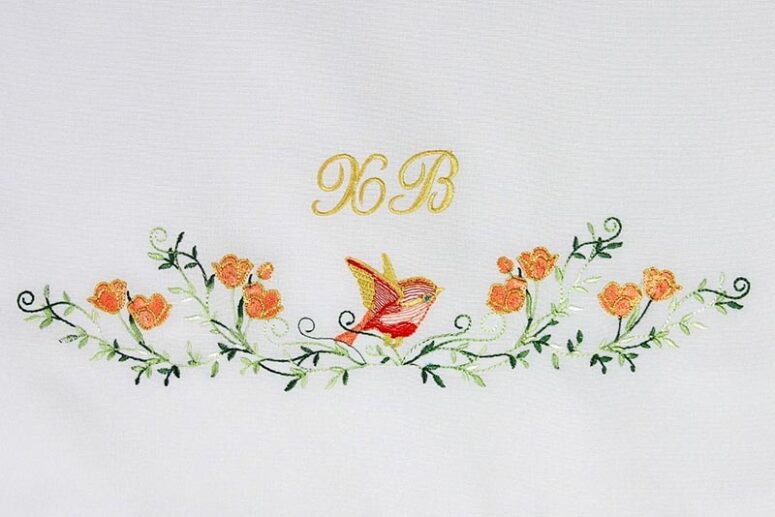 An embroidered tablecloth with floral themes will look nice on the Easter table.
2. Embroidered napkin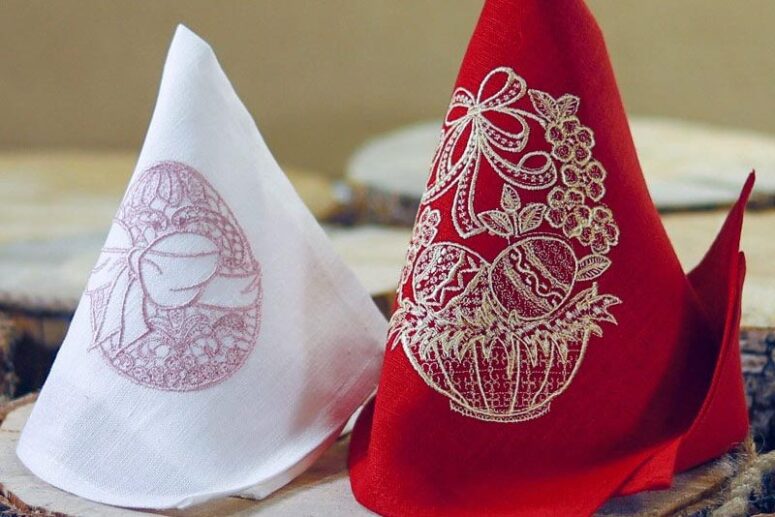 Cloths embroidered with Easter patterns will also look beautiful on the table.
3. Towel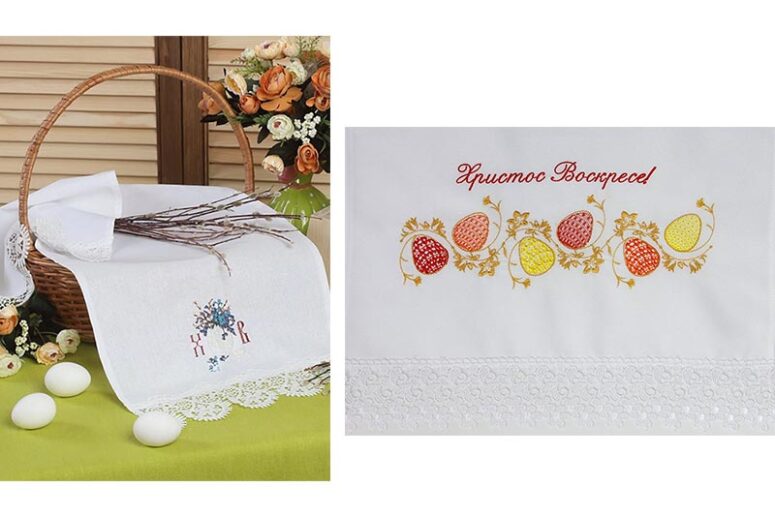 A towel for the Easter basket is a practical thing to have in every household.
4. Tea set
We present this exclusive ceramic tea set. It will adorn your feast table at Easter, and continue to please the eye of its owner for many years.
5. Cup and saucer

You can buy these separately from the set, a cup of tea or coffee and a saucer.
6. Vase

Place your spring flowers and Easter willows.
7. Wall-mounted stained glass clock

This colourful and original souvenir is a perfect gift for a family with children.
8. Flax plaid

The best alternative to a blanket in hot weather.
9. Decorative pillows

A gift that you can also make with your own hands, and give with love.
10. A Box for keepsakes

Order a painted wooden jewellery box
A beautiful and practical gift. You cannot have too many storage containers in your home.
Easter gifts for children
Children always need special treatment. You need to find ways to cheer them up and make them interested, and also to tell them about God and the significance and meaning of the feast. We hope that some of these ideas from our catalogue will help you you're your choices.
1. An Orthodox board game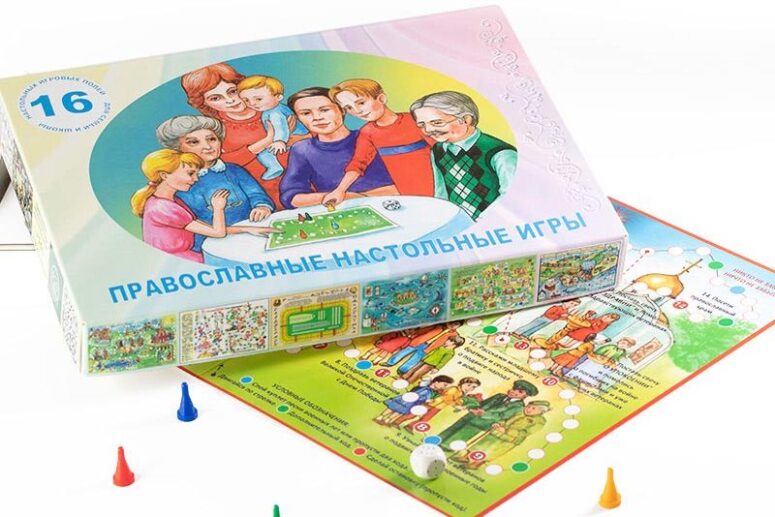 The set "Orthodox board games" includes 16 games dedicated to spiritual, moral, civic and sports themes. During play, a child discovers the beauty of the world created by God.
2. Children's books, colouring books, puzzles

3. These original toys are hand-made and environmentally friendly. They are made from natural materials: cotton, linen, wood, and buckwheat husk

4. Handmade bell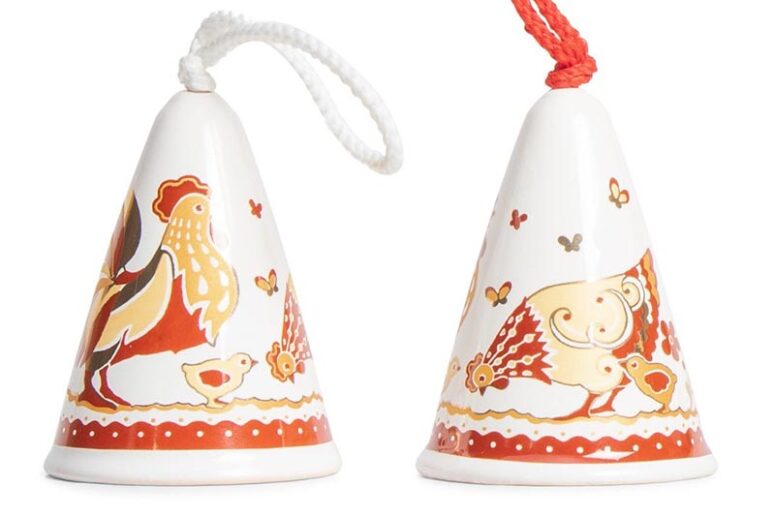 A colourful Easter decoration and a children's toy in one. The image on the ceramic bell is made in the decal technique.
5. Stained glass pendants

These lovely figures were made in the stained-glass technique. Each is painted by hand, original, unique and made with love. The catalogue offers a great variety of glass pendants and magnets including those with Easter themes.
Treats
Easter is a joy-filled holiday for the whole family, a time when people prepare traditional Easter treats: coloured eggs, cakes, and a cottage cheese dessert called "Pascha Cake". If you're visiting someone for Easter, you can bring some of these treats with you. You can even put together a whole basket of them, with a little bit of everything.
1. Kulich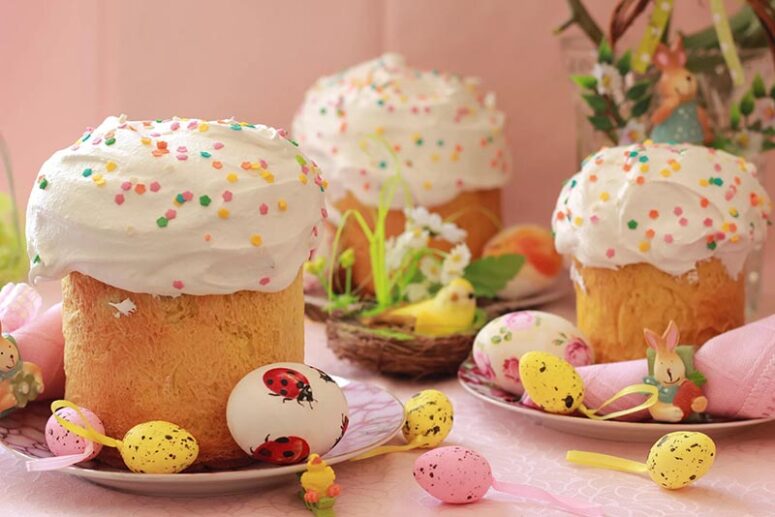 This is an appropriate present for a single person or someone who is busy and cannot put too much work into preparing a Paschal meal. Some may have no time for baking, but everyone wants their piece of fresh homemade Kulich!
2. Painted eggs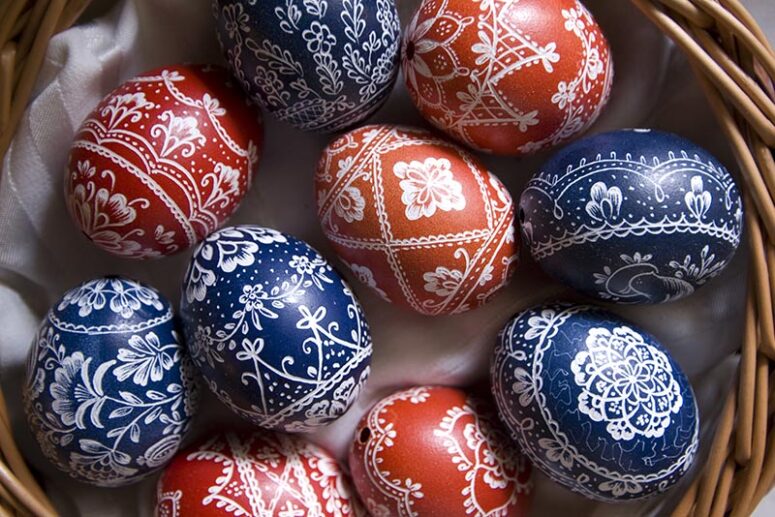 Exchanging these edible presents has become a solid tradition. If the recipient is not a close friend, but you still want to give him some attention, a painted egg will be an excellent symbolic gift.
3. Cottage Cheese Pascha Cake
This cottage-cheese dessert will be an appropriate gift if you bring it with you on a visit. Even more so if you have a tried and tested recipe. Making a delicious cottage cheese Easter cake takes mastery and expertise!
4. A basket with Easter treats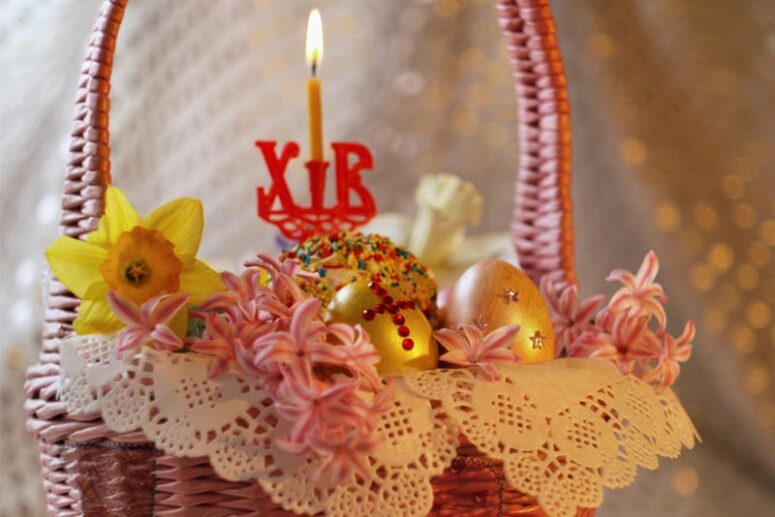 If you want to give someone a little something, like a boss or a dignitary, you can put together a basket of non-perishable treats: cakes, cakes, sweets. You can also give this gift to a family in need if you know of any.
5. Easter lamb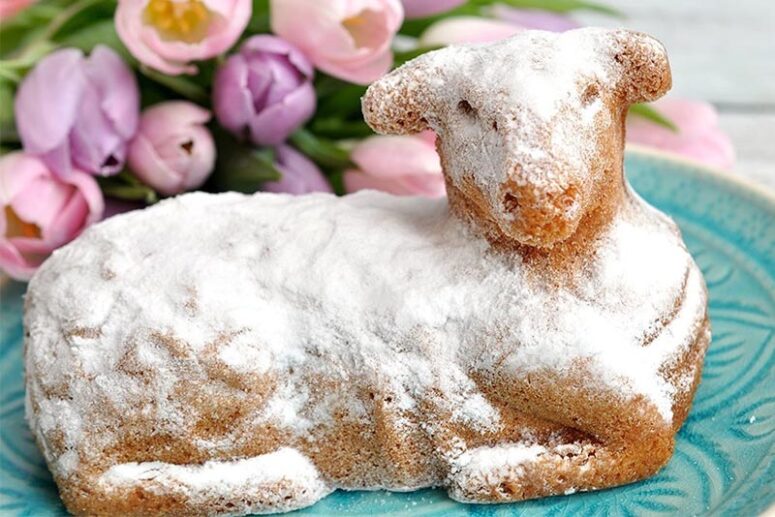 This is an unusual and also a beautiful feast dish with some deep meaning. If you wish to surprise someone or cheer them up, this gift will be very appropriate.
Here is our most important tip: an Easter gift should show your love and attention for the recipient – you want to share the joy of the feast with them. We hope our ideas have been helpful and you will find the right gifts for your family and friends.