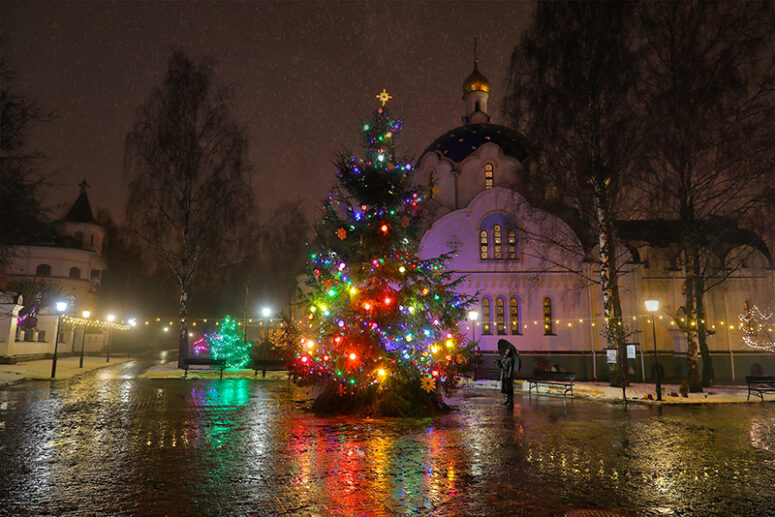 "Christ is born, give ye glory!" The Nativity canon sounds solemnly, filling the souls of believers with joy. Today, as we celebrate the great miracle of the Saviour's Birth, we would like to share our joy with you, our dear readers and friends.
May our minds embrace the greatness of this feast, opening the time of the New Testament and forever changing the perception of God by man. May the memory of this event help us rise above everything earthly and perceive joys and sorrows of life as gifts, measured carefully by the Lord for our salvation. Let us remember that there is no one stronger, kinder, or more merciful than God.
May our hearts be open to God's grace and closed to passions and sin; may we reconcile with our offenders and love our every neighbor. May the light of the Nativity of Christ strengthen our faith and hope, as well as physical and mental health for many years. May the Lord keep us all under the veil of His mercy on the day of His Nativity and until the end of time.
We would like to give special thanks to those supporting our activities with your donations and participating in Secret Angel, our charity event, organized to share joy with those who need it most. We are delighted with the growing number of comments and responses to our articles, inspiring us to continue our work for you and the Glory of God!
We have just started a Telegram channel, where we publish new articles from our blog, as well as interesting videos and spiritually instructive sayings of saints and church fathers. Please join us!
What kind of Christmas would it be without miracles, great or small? We have found three simple wonders that happened on this great Feast, showing once again that the Lord does not leave anyone without attention, consolation and gifts.
Long Awaited Gift
"For seven years my husband and I had no children. I resorted to all kinds of treatment, including a surgery. The doctor told me to take particular pills, and said that if they didn't help, only artificial insemination would. I began to go to church often, asking the Mother of God for a child. The miracle did happen. I got pregnant without pills or medical procedures! I was supposed to give birth at the end of January, but instead, my son was born on January 7. Now I often call him a Christmas gift from the Mother of God". – Olga.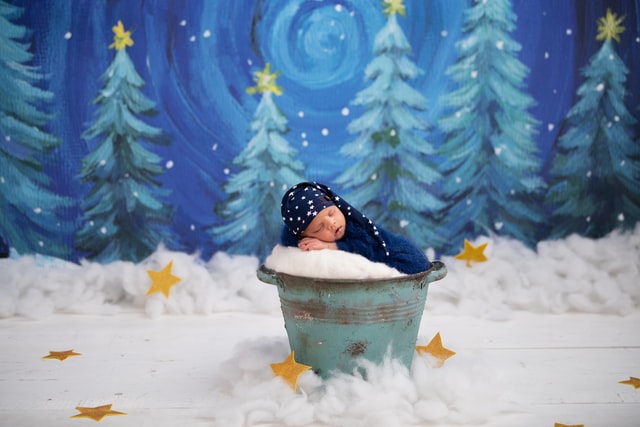 Healing
"This incident happened about ten years ago. My mom and I went to the Christmas night service. Getting out of the car, she inadvertently pinched her finger in the door. The fingernail went dark right before our eyes, and the finger was swollen; the skin was slightly flayed, and there was a strong throbbing pain. However, my mother did not want to return home, thinking to herself, "For the sake of the holiday I will suffer pain. What is my finger compared to the sufferings endured by martyrs for the sake of Christ?" So we went inside the church. My mom raised up her finger and held it with her other hand so as not to feel the pain so much. Upon returning home, she suddenly remembered her finger and wanted to tell my father about what had happened, but to her surprise not only did the finger not hurt, but it also had no traces of injury whatsoever. For a second she even doubted which finger she had pinched. We were amazed with this miraculous healing after the Christmas service because we both saw how badly she was injured. Thank God!" – Kseniya.
Each Got a Gift
"Two years ago, at Christmas, I was preparing gifts for the poor. I remember that there were 11 chicken wings in the package. I saved one for my husband, and put the rest in containers, together with a side dish.  Then I also put other holiday treats in the bags. I ended up having exactly 10 gifts. We agreed with our nanny that I would go to the All-night service, and she would then take my granddaughter to the night Liturgy. The night was frosty. I gave out only 6 gifts near the church, and then I gave one more package to a young man that I met at the gate on my way back. I returned home and gave the remaining three gifts to the nanny, so that she would distribute them. When I saw her two days later, she said, "There were four people near the church. When they saw the food, they called one more. So, there were five of them, and I handed out the five gifts that you gave me, although I think you said there were only three?!" This is how we witnessed a story similar to the Lord feeding the five thousand with five loaves and two fish". – Natalia.
Thank you for being with us!