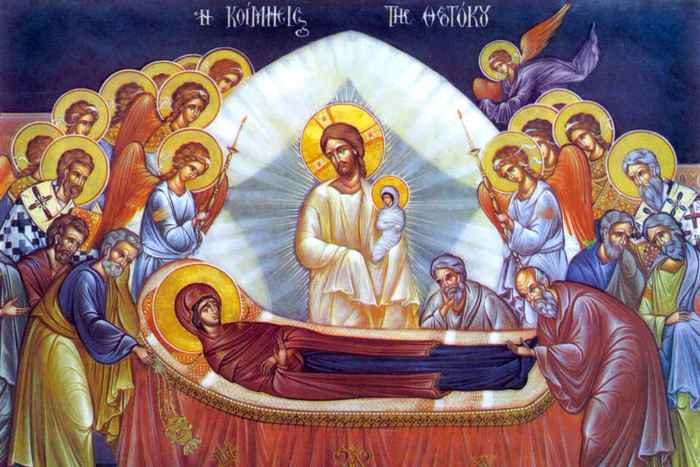 Why does the Church celebrate the Dormition (i.e., literally death) of the Mother of God? Why are the days of memory of the saints the days of their death? Why do we celebrate death like this?
Christian attitude to death is the attitude to a defeated enemy. On the one hand, death is what sin introduced into the world; God did not create death. Death is contrary to our true nature. In the words of a church hymn, "I cry and weep when I think of death, and see the beauty created in the image of God in coffin, disgraceful, unsightly, and lacking in appearance."
However, our Lord and Savior Jesus Christ endured death on the Cross and defeated it. Today, it is the gateway to eternal and blessed life for faithful Christians. Apostle Paul says, "For I am in a strait betwixt two, having a desire to depart, and to be with Christ; which is far better: For we know that if our earthly house of this tabernacle were dissolved, we have a building of God, an house not made with hands, eternal in the heavens." (Phil. 1:23, 2 Corinthians 5:1,2).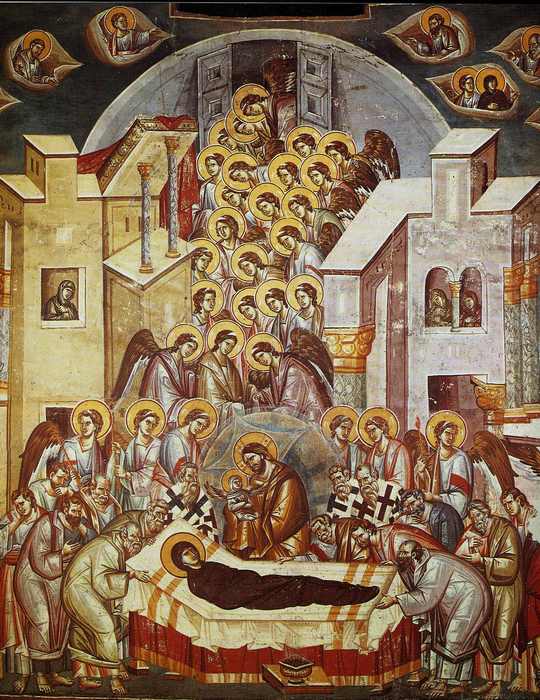 Seeing martyrdom ahead, the apostle says, "I have fought a good fight, I have finished my course, I have kept the faith: Henceforth there is laid up for me a crown of righteousness, which the Lord, the righteous judge, shall give me at that day: and not to me only, but unto all them also that love his appearing" (2 Tim. 4:7,8). This assurance of eternal life in Christ is all the more true for His Most Pure Mother, for whom the end of Her earthly journey signified the reunion with Her Son.
The Church declares that the saints who have gone to God do not forget us. Rather, by God's will, they mysteriously participate in the work of our salvation, like older brothers in a good family who take care of the younger children at the behest of the Father.
This is particularly true for the Mother of God. The Church sings, "In thy Dormition thou didst not forsake the world, O Theotokos." Not only are we certain of the blessed fate of the Mother of God, but also of the fact that Her death was as painless as falling asleep and that She, as a caring Mother, constantly remembers and prays for us ever since her Dormition.
Translated by The Catalogue of Good Deeds