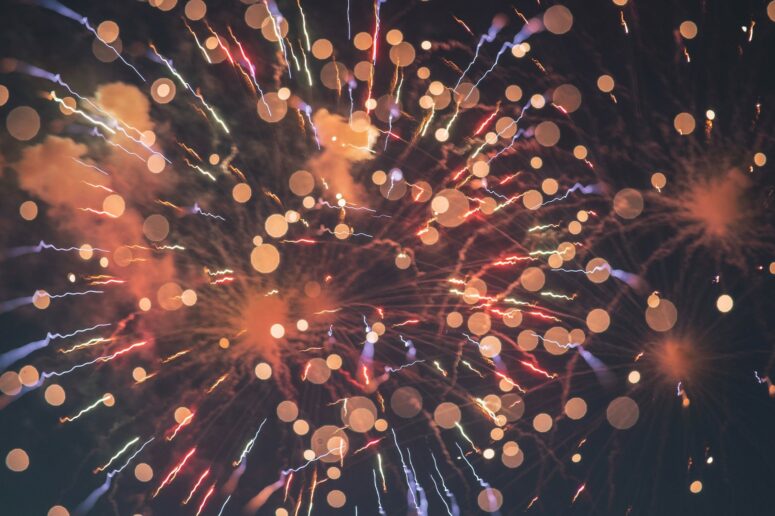 The New Year is a secular holiday celebrated on January 1 by most countries in the world. This holiday is commonly associated with making wishes, getting together, eating, drinking and having fun. We know, however, that many Christians are still going through the Nativity fast. How should they celebrate? Living in the world of established traditions and ignoring a civil holiday is an extreme, besides celebrating as such is not a sin. It is important however to understand it correctly. Here are some tips on celebrating the New Year in the spirit of Christianity.
Prayer Is Best
Remembering God and turning to Him with prayer is a right thing to do On New Year's Eve. The holy fathers of past centuries also spoke about this. St Theophan the Recluse instructed us to celebrate the secular New Year as follows, "Raise your hands to heaven, thank the Lord for His past mercies and implore him to extend His favor for the future. Whether jointly or separately, this is a blessed way to honor the new twelvemonth". The well-known modern preacher, Archpriest Andrei Tkachev, says that it would be good to recognize the solemn moment of entering the new year by reading the prayers "Our Father", "Hail Mary" and a troparion to your saint, asking the Lord to bless the beginning of the new civil year.
In recent years, it has become a good tradition in the Russian Orthodox Church to pay tribute to the civil New Year by celebrating a Divine Liturgy. This helps Christians to celebrate the holiday piously and in prayer.
Family Time 
New Year is a great opportunity to gather the whole family for a festive meal at the Christmas tree, to talk and have a good time. It is true that our relatives do not always share our faith and our desire to observe the Nativity fast (relevant for those celebrating Christmas according to the Gregorian calendar). But even so, remembering the words of St Tikhon Zadonsky, "Love is beyond fasting," we can humbly ease the fast a bit, if necessary.
A Christian can also think in advance and prepare some edifying films to watch with his family, as well as some educational board games and interesting topics for discussion.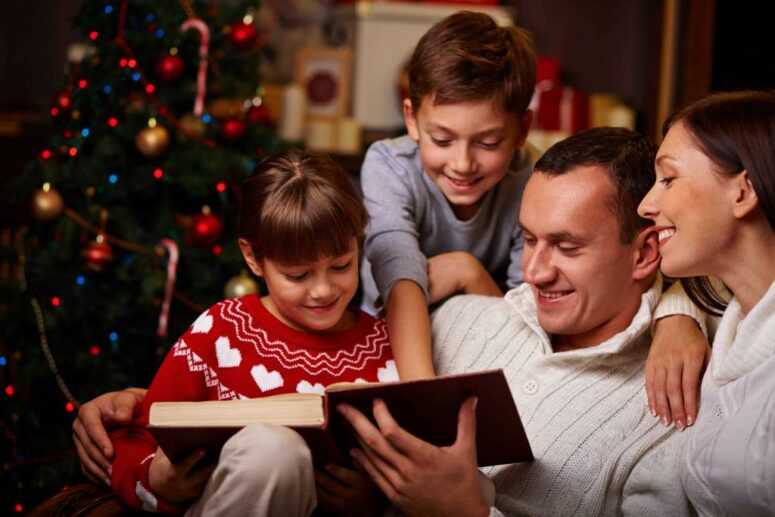 Greetings and Toasts
Greeting people on the Year of the Tiger according to the Chinese calendar and focusing your wishes solely on worldly prosperity is true paganism. From an Orthodox point of view, a good greeting or a toast is a great opportunity to remember God and be a conductor of Christianity in the company of relatives and friends who may not be believers.
For example, here is a passage from a greeting of St Barsanuphius of Optina, "I congratulate you on the joys that the Lord will send you in the coming year. I also congratulate you on the sorrows that will inevitably visit you this year: maybe today, maybe tomorrow, or soon. However, do not be embarrassed and do not be afraid of sorrows. Sorrows and joys are closely related to each other. <…> May the Lord save all of us and lead us into the Kingdom of Unwaning Light!"
The art of giving toasts is an ancient oriental tradition reminiscent of verbal beadwork. God and saints can be remembered in toasts, as well as worldly wisdom, nature, and all the beauty of the world. Their depth and beauty of thought make the listeners' souls rejoice, making the conventional wishes of "happiness, health and well-being" sound essentially soulless. This art can be learned from the Caucasian peoples. Learning to give beautiful toasts makes a person an interesting conversation maker, whose words about faith are likely to be attended to, introducing people to Christ.
Sober Holiday and Fun without Sin
Let the New Year be a holiday of sobriety and fun without sin. Apparently, it is no coincidence that on January 1, the Church celebrates the memory of the Holy Martyr Boniface, known for his help to those suffering from the passion of drunkenness. Before unexpectedly finding himself voluntarily accepting martyrdom for Christ, the saint was a slave to the rich Roman woman Aglaida, with whom he was in lawless concubinage, enjoying the prosperity that allowed him to eat and drink excessively.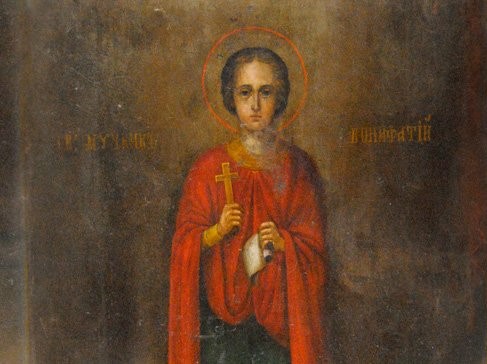 Today, the civil New Year is often celebrated in a similar spirit. People overeat, indulge in alcohol, commit adulteries and fight. Christianity should bring peace, love and abstinence into the secular spirit at all times. This is why a Christian needs to learn to rejoice as a child and have fun without sin, setting an example for others. Such positive emotions can be found at a city Christmas tree or an ice rink, as well as after skiing from a slide, making a snowman or playing snowballs.
Summaries and Plans
Summing up personal results and making lists of plans and desires for the coming year has become exceedingly popular in recent years. The Church Fathers believe that there is nothing wrong with planning as such, if it is not endowed with some mystical or magical meanings or confused with elusive dreams. It is worthwhile, however, to remember the well-known saying "If you want to make God laugh, tell him about your plans" and understand that for our own benefit and humility, not everything planned will come true.
Our plans work best when they inspire good changes in ourselves and our lives, bringing us closer to God and helping us cultivate useful virtues. St Tikhon Zadonsky once gave us this advice, "Starting a New Year, start a new life and repent. <…> Starting like this you will assure yourself of a most blessed start, but it would be even better if starting this way you also finish respectively".
It is good to start the New Year with good deeds. By taking part in our "Secret Angel" charity event , you can make someone happy, who is so in bad need of a miracle.
After all, it is not so important whether we celebrate the New Year in church, under a Christmas tree or at the family table, as long as we do it without sin, correctly understanding the words of St Augustine, "Love God and do your own will".
Happy upcoming New Year!
Tell us in the comments how you usually celebrate New Year. Your ideas will help others spend this time in a God-pleasing way.