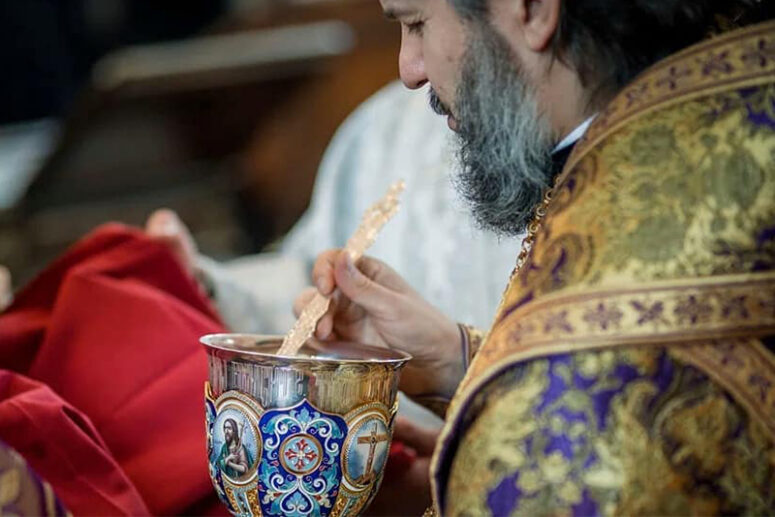 As recalled by nurse Olga Gordeychik-Minkina, a religious sister at the parish in honor of the "Joy of All Who Sorrow" icon of the Mother of God.
— Our sisterhood of St Euphrosyne of Polotsk serves at the republican prosthetic hospital. Every Sunday after Liturgy, Sr Olga Simonenko and I would read the Catechism to the hospital patients and discuss the Gospel with them. It was one of the patients who told me this story about how God saves through His Body and Blood.
This man fought in Afghanistan. After he was transferred to the reserve the Chernobyl catastrophe happened, and he received a high dose of radiation while sunbathing. He was diagnosed with leukemia, filed in the oncology center's register and sent home to die. He had some savings left from his military service that he decided to spend on treatment. He was refused acceptance in Germany, but they agreed to help him in a Japanese hospital.
"So, here I am, on a train to Vladivostok" this man says, "I haven't been married yet, I want to live and I am scared of death. And then God answered my heart's desire by sending me a hieromonk from a Siberian skete as a travel companion. Hearing my story, he told me to get off that train.
I lived in their skete for a year receiving Communion every day. I felt pretty well. Then I thought that my Mom was worried about me and decided to come home.
Arriving in my home city of Minsk I went straight to the oncology center. Looking at my medical case and then at me, the doctors told me that I should have been dead for some time already.  Then they did a blood test and told me that my blood composition had changed! Many years have passed since then. I have a wife and two children. I live through the Body and Blood of Jesus Christ"
— I will never forget how this man advised me, "Whatever happens in your life, stay close to the Chalice."
It is through such people that the Lord has strengthened me in my faith.
Source: https://obitel-minsk.ru/chitat/den-za-dnyom/2021/bog-uchit-videt-krasotu-v-cheloveke-ch1