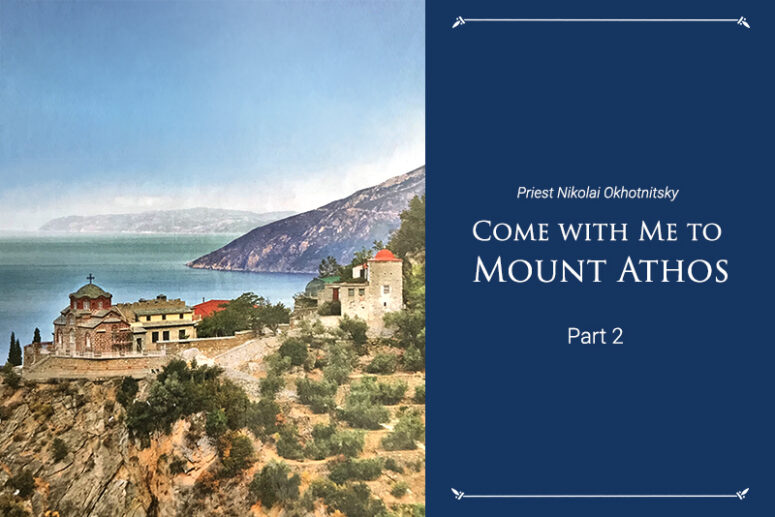 How It Became Possible for Me to Visit Athos
I am a rural priest serving in a small church of St Nicholas the Wonderworker in a Belarusian village called Lebeda. The temple is located at the edge of a forest. It is nothing special in architectural terms, but it has the mysterious power catching the eyes of people passing by, as a missile cruiser moored among civilian ships.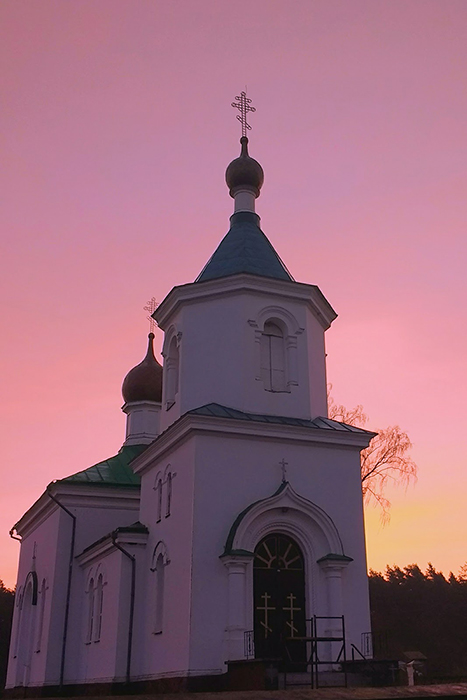 It will soon be 13 years since I started serving in this parish. Most of this time things have been going their usual way. I have been serving and administering to people's needs until one day a feeling came to me that something went wrong in my soul…
Every person strives for an ideal, for example, in love or a profession. But life always introduces its amendments to our expectations. Everything always turns out not quite the way we thought it would. It goes without saying that we should be guided by God's will rather than by our own ambitions. But this is easier said than done and does not always work out very well in real life. People come to church hoping to rewrite their lives like books. They ask the priest, "How should I live my life, father? There is so much sin in it. Everything is wrong with me". Looking into the sad eyes of the questioner, the priest understands that he has no answer for him, at least not at this point in time. The spiritual state causing this sorrow will make everything that the priest says sound like a set of correct, yet obscure words and expressions. Overcoming this state takes patience and trust in God. Everything good grows like a flower. No matter how closely you look, this process develops slowly and escapes notice until suddenly your flower starts to bloom!
As you study yourself and begin to see more of your own flaws, you ask yourself, "How can I shepherd or teach others if I do not live the way I teach?" Father Mitrofan of blessed memory (a schema-archimandrite from the Zhirovichi monastery) once told me how his spiritual father Hieromonk Jerome humbled him, calling him "a road sign". He said, "You are showing the way to others, but you are not moving yourself".  This also describes me. I realized that something had to be done with this soon.
In the meantime, a young woman began to come to our church for services. She turned out to be a rather successful business lady. After some time she asked for my blessing to start a tourist business and begin organizing pilgrimages. Having made sure that there were means and everything necessary for this, I blessed her to go and have an audience with the Patriarchal Exarch to receive from him the "go-ahead" for her labors for the benefit of the Church.
Everything did actually go quite well. I remember hearing from her about the joy of her impressions from visiting Montenegro, Italy and Greece and thinking that there was not a chance for me to see any of those places. A few days later I was standing as usual before the Holy Altar and daringly asked God: "O Lord! Bless me to pray on Mount Athos!" A  priest is usually busy helping others and has little "room" in his spiritual life for personal requests.  But this time I was asking something for myself. The answer came very quickly.
At the following Sunday Liturgy, after the release and the kissing of the cross, a parishioner of the church, where I had served as a deacon for two years, awaited me. Her words made me speechless:
— Father, a friend of mine (you know her) asked me to let you know that if you would like to go to Mount Athos, she will help you financially.
I could not remember at once who that friend was. She was saying something else, but I was already "shell-shocked" by her first words and missed everything.
To me it came as a sign. Besides, I had not told anyone about my daring prayer yet, and such a quick response was something out of the ordinary. I didn't need much time for preparations. In fact, I was ready to go in half an hour. But there were still five months left before my trip, and I needed to prepare my wife for it.  I was counting on the financial help, which is a very important argument for a village priest, despite the fact that it was only promised and not yet rendered.