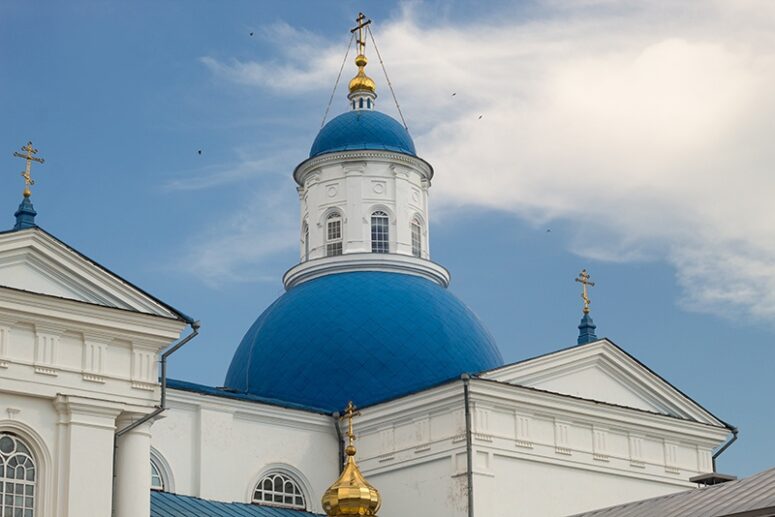 The Icon of the Holy Theotokos of Zhirovichi – commemorated on 20 May – is known for its miracles among many Christians. It revealed itself to the shepherds in the 15th century. Since then, it has worked many miracles ranging from the revival of a prematurely departed young girl to the healing of the sick. It has granted relief to many people from their multiple sorrows. The icon has also brought together a large number of prominent ascetics and pious men. In this piece, we will talk about two everyday saints of the 20th century who left a trace in the memory of believers.
Hieromonk Ieronim (Koval), 1879 – 1974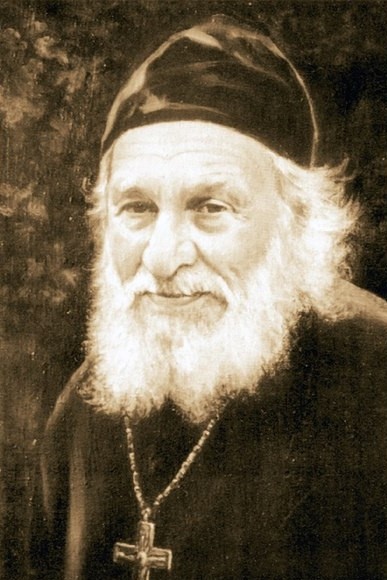 Hieromonk Ieronim was a native of Russia. As a youth, he went to Mount Athos, where he took tonsure as a monk and lived for 16 years. He then went to Russia on an obedience, and was persecuted by the Soviet government. Through the grace of God, he received his ordination as a priest. As an old man, he became a monastic of Zhirovichi monastery and spent the rest of his days giving spiritual guidance to believers.
God's servant Leonid, a spiritual son of Hieromonk Ieronim, remembers his first meeting with him, in which he asked the hieromonk to become his spiritual father.
"Please be my spiritual father," he said.
"What did you say, your harper? That I do not mind," he replied.
With jokes and puns, he tested the resolve of almost everyone who approached him with such a request. He never offered himself up to anyone. He spoke of the other monks with some bewilderment. "They are spreading the net to have spiritual children, but cannot find very many. I shun my followers, but they still flock to me."
The monastery's hegumen held him in great respect, He recalls asking the elder this question, "Father, I am young, and I have little spiritual experience. My obedience as rector of the ceremony and hegumen of the monastery is more than I can fulfil. Should I resign?"
He replied, "Father, why are the trees in the forest of different height, and one tree is always the tallest of all? In rough weather, it always gets the brunt of the storm. But what does it do? It accepts it with patience. Have patience, Father, and God will take care of all the rest. The hegumen was grateful to Elder Ieronim for letting him know God's will.
His piety and great works earned him the gift of far-sightedness. He knew the date of his departure. To the most distant of his spiritual children, he said his goodbyes indirectly. To some, he said, "see you at the graveyard." To others, "Pray for my good health and peaceful departure", or "Remember me after I am gone". No one understood the meaning of his words until he left. The last day of Father Ieronim's life was as busy as all the others.
But even after he died, he did not stop giving his help to those who came to his grave with a heartfelt prayer and sincere faith. Hieromonk Agapy (Golub) recalls,
"After less than a year of the elder's departure, a young mother and her six-year-old daughter came to pray at the grave of Hieromonk Ieronim. The evening was approaching. Walking towards a nearby forest was a group of children from her neighbourhood. The woman let her girl go with them. Sometime later, the children came back, but her little daughter was not with them. The mother asked where she was, and they replied that she had stayed back. Distraught, the mother ran into the forest, she cried and called her, but there was no answer. It was growing dark. Tearful and crying, the mother ran to the grave of the elder to ask for his help.
In almost complete darkness, the woman got up and walked slowly towards the forest. Suddenly, she saw a barely distinguishable figure against a dark background. It was her daughter walking towards her. When they met, she saw a full pot of berries in her hand. She was nervous, but also relieved.
"Where have you been," she asked.
"Mother, I stayed behind because I wanted to get you some strawberries. But as soon as I picked a handful, the other children took the berries. I walked away from them just a tiny bit and lost my way.
"But how did you find your way back?"
This good old man in black took me by my hand and led me here.
The mother did not see the old man anywhere, but she realised that it was Elder Ieronim. He heard her prayers and came to her help.
Schema-Archimandrite Mitrofan (Ilyin), 1915 – 2006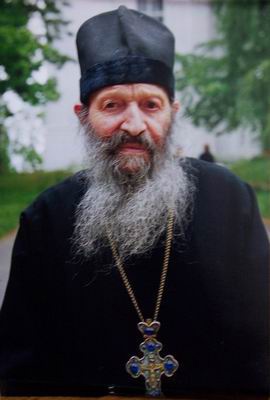 Father Mitrofan joined Zhirovichi Monastery in 1958. He took tonsure as a conventual, a monk, and finally as a schema monk. He was the cell attendant of Hieromonk Ieronim.
He excelled in prayer and asceticism, and God endowed him with many of His blessings, including the gift of far-sightedness. Yet Father Mitrofan was concealing his gifts effectively and described himself humbly as a simple and ordinary monk or 'an old man'. Yet he spoke highly and with great piety about the other blessed servants of God. "Archpriest Nikolai Guryanov who lives in Zalit Island – he is a real elder. As some of his spiritual children reported, an unusual fragrance emanated from him, which he did his best to conceal with cheap cologne. 
His spiritual daughter Valentina remembers, "He was never strict or stern. He always gleaned with gentleness, humility, love and wisdom. I asked him once if he had ever been cross with anyone. "I can be stern if I need to. I once turned away a student of a seminary. I told him to study and pray, and stop coming to my cell out of curiosity, just to look at Father Mitrofan. He should spend more time before the icon of the Theotokos and pray before her!"
The elder believed in the power of the prayer, and he always repeated, "Pray to God, and fear not." To a woman who came to him with her groom to ask him for his blessing to marry, the elder said, I do not give you my blessing to have a church wedding. After spending some time alone with her groom, she asked the woman, "Your man does not pray. Why? Tell him to get a prayer book and pray to God. You need prayer for your salvation and happy marriage. The young couple left and married. Their marriage lasted for two years and suffered from frequent arguments and misunderstandings. Eventually, it fell apart. They would have been far better off if they had listened to the elder.
These stories are just a few examples of love, unshakable faith, heartfelt prayer and spiritual strength left in the memories of their spiritual children.
Hieromonk Ieronim and Schema-Archimandrite Mitrofan were laid to rest in Zhirovichi monastery behind the Church of the Exaltation of the Cross.
In 2020, Patriarchal Exarch Emeritus Philaret, another beacon of true faith for Belarusians, was buried next to Elder Mitrofan.