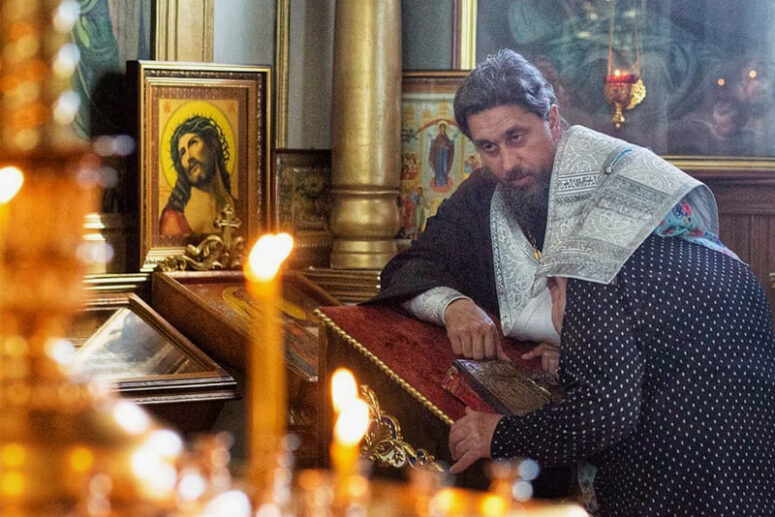 Father Andrey, let me describe a situation experienced by nearly every faithful who confesses regularly and frequently. The penitent recognises a sin and confesses it. Only a short time later, he repeats the same sin and repents of it again. But then he sins once more. Why does this happen? And what should a faithful do when he repents, but cannot stop sinning?
In his book "Confessions", Saint Augustine of Hippo makes some poignant observations on the nature of the situation that you described. He writes:
" I had begged chastity of You, and said, 'Give me chastity and continency, only not yet.' For I feared lest You should hear me soon, and soon cure me of the disease of concupiscence, which I wished to have satisfied, rather than extinguished."
I think that sheds a lot of light on the problem. We often repent, but remain attached to our sin in the spirit; we find sinning attractive and appealing to us. But the Lord pays attention to our hearts, not to our words. So when we come for a confession to ask God to deliver us from the sin, and yet our heart is crying out, "Not now", The Lord will not act to rid us of our sin against our will. He will allow us to fall into it another time, and many more times later. That way, He will make it visible to us from different angles so that we could come to understand – in our hearts – the gravity of our transgression.
Yet we still need to confess the sin, and doing so will cause us to overcome the barrier of our shame before the priest. A long time ago, the Holy Fathers gave the following advice to confessants – if you are not conscious of your sin think that you are going to tell the priest about it in a confession. The shame of doing so is often therapeutic because it demands an inner effort from the penitent. Recognising this effort, the Lord puts us in a position to view our sin in all its deformity and to come to hate it. Only then does genuine repentance become possible.
Translated by The Catalogue of Good Deeds
Source: https://foma.ru/svyashhennik-igor-fomin-peremena-uma.html