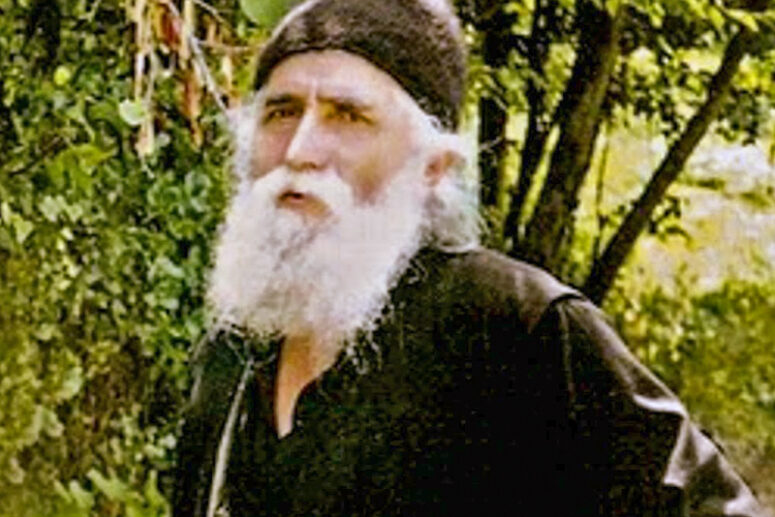 It Did Not Matter to Him if They Were Greeks or Turks
In July 1958, Elder Paisios moved temporarily from Mount Athos to a secluded monastery in Stomion, a secluded mountainous area close to his birthplace in Koniza, in Epir. The local people had just survived the German occupation and bloody civil war. Many had lost their breadwinners, homes and property; most were in poor health and were barely making both ends meet.
The abject poverty and destitution among the people of Koniza were breaking the elder's heart and he was giving his last to give alms to the needy. But when the elder saw many of his countrymen become so desperate as to join sects for an extra dram of income, he became even more resolute and determined to do all he could to ease their plight.
He approached some of the more well-to-do residents of Koniza and convinced them to set up a relief fund for needy families. With his hands, he made ten metal boxes for collecting contributions. He had them put in the town's main streets and crossings, and money began to flow in.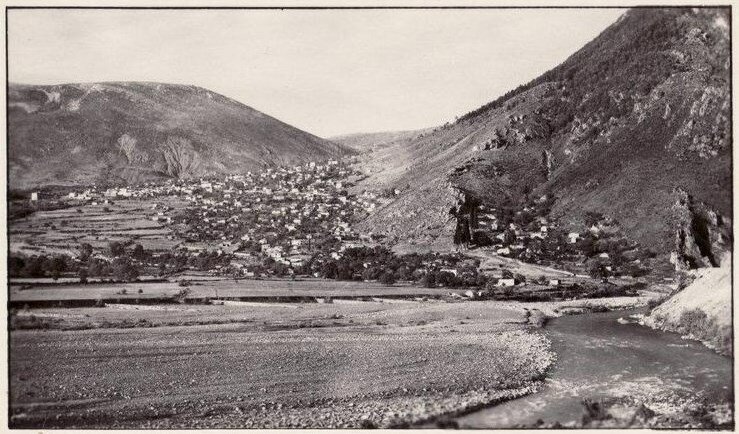 Father Paisios asked the members of the Committee not to tell anyone that he had made the boxes. Yet the people of Koniza knew who was behind the committee and the fund-raising. They called him 'our Kaluger' (a Greek word for a monk), as an expression of their infinite trust in him. As the donations were coming, they were distributed among the poor.
Every week, the saint would collect clothing and food and descend by night to Lower Koniza, where the poorest of the poor lived. One by one, he visited the homes of the poor and the old. He left the food and clothing at the door and pushed under the door the envelopes with money.
It did not matter to him if they were Turks or Greeks. If he knew that he was expected, he would knock softly on the door, go in, say something comforting to the family, give the money and hurry on to the next home.
On Christmas eve, the saint knocked on the door of a poor widow with three small children. She opened the door and gasped – at the amount and variety of the food that the elder had brought. The woman was moved and asked the elder to come in to cross her children.
"Have patience, good woman," said the saint. "Just wait some more, and things will be better. For you are a nice person."
"It is fine to be a nice person, but you do not get money just for that," the woman replied. –
"In heaven, you will realise what enormous wealth your poverty has given you," said the elder,
and handed her an envelope full of money. When she opened the envelope and saw the amount, she cried with gratitude.
Many people in Koniza gave gifts to Elder Paisios when saw him coming by. But none of them stayed for very long; he would give everything away by the time he reached the trail that led to the monastery.
As we read in the Patericon, A monastic finds wealth in voluntary poverty. For elder non-Paisios, non-possession was a part of his ascetic service, and he made do with very little. Of clothing, he wore only a robe, an inner rope and an old vest.
His sister Christina had knit many vests for him, but each time she gave him one, he gave it away to the poor, and continue to wear his worn vest that had almost rotten away.
In the cold season, he would put newspapers to his body to keep warm.
One day, Christina rebelled: "I am not going to give you a new vest until you give your old one so I can throw it away!" –
"I did not know you were so frugal," smiled the elder. "I give to others, and God gives to me," he said.
Later that day, he collected a parcel at the post office. It was bulging with new woollen vests. Who would have doubted that he asked an acquaintance at the post office to take the package to a poor family?
The bishop himself also gave him vests. "They are meant for you, and not to be given to the some Turks as you did last time," he said as he gave him the package.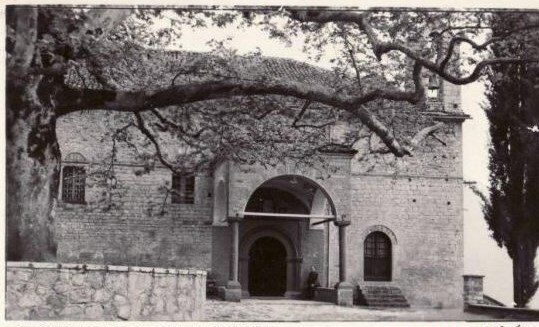 The bishop meant the Turkish family whom the elder was visiting each Friday. All the Muslims who lived nearby came to their home to meet the saint and celebrate. They had a lot of love and respect for him.
In turn, he shared with them gently and tactfully the light of Christianity so that one day they, too, might want to become Christians.
He was doing his works of charity secretly and anonymously, but eventually many people knew about them. For many years onwards, parents were telling their children: "Our Kaluger had a big heart. He helped a lot of people, but he did that without drawing anyone's attention".
Translated by The Catalogue of Good Deeds
Source: https://zen.yandex.ru/media/orfograf/sviatoi-starec-paisii-sam-byl-niscim-no-ochen-pomogal-dengami-bednote-grekam-ili-turkam-emu-bylo-bez-raznicy-5fd716c033ed420c3f4fe06c