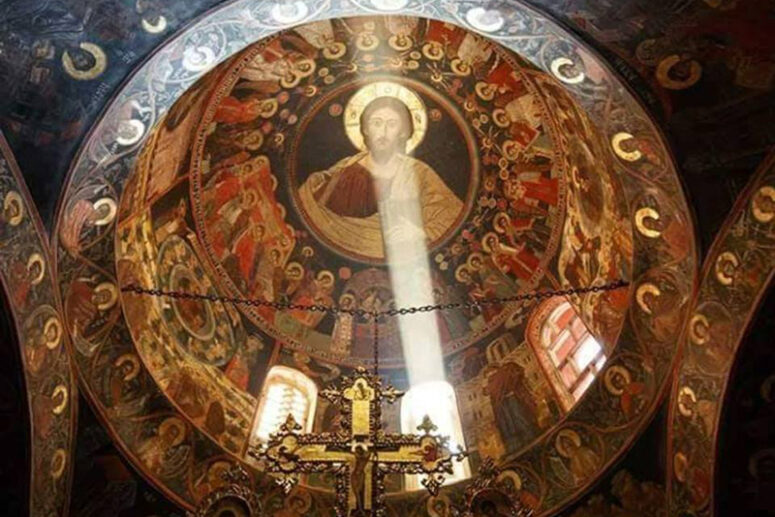 Luke 17: 20-25
1 Tim. 5: 1-10
Once the Pharisees asked the Lord Jesus Christ, "When will the Kingdom of God come"? The question "when?" could mean both "when in time?" and "under what conditions?" The Lord's answer was neither to the first, nor the second question. Unexpectedly He said that the Kingdom of God generally cannot be understood as something that comes or goes. It does not come as day or night or the seasons come one after another. You can't even say that it will come at all! "The kingdom of God is not coming with signs to be observed; Neither shall they say,  Lo here! or, lo there!  For, behold, the kingdom of God is within you." NB: it is already "within you". So, there is no need to wait until it finally forms and appears within us. Instead we might have a terrifying thought, that is: "What if we have lost it?"
Generally speaking, a person only truly lives while he lives in the present moment. There is a well-known parable to illustrate this thought:
— What is the most important thing?
— It is the thing that you are doing at this moment.
— Which person is the most important?
— The one that is near right now.
One day a novice asked the elder:
— How can I be saved?
— For that you need to calm down.
— What dois it mean?
— Look, you are now a novice, right? You are probably waiting to be tonsured?
— Yes.
— And then you will wait to be promoted to hierodeacon, and then to hieromonk?
— Yes.
— It is Lenten time now, and you probably want Easter to come sooner?
— Yes.
— And are you waiting for the ice to melt so that the pilgrims may come?
— Yes.
— When you stop caring whether it is Lent or Easter, summer or winter, whether you are a novice or abbot, then you will calm down and take the path of salvation…
In other words, everything should always be permeated with the light of the Kingdom of Heaven. Any event should have a sense of joy and sufficiency, a sense of God's presence and God's victory. In fact, "should be" is a wrong choice of words because, whether or not we realize it, it is so. After all, the Lord's answer that "the Kingdom of God is within you" is addressed not to the disciples, but to His enemies, the Pharisees. Because truly it is in everyone, and for everyone. We just need to reach out and take it… Just to flip that switch and turn the light on… It is not wise to idly expect the river of time to bring us something good, because even if this "something" does exist somewhere up the stream, is it probably floating with the same speed as we.
Translated by the Catalogue of Good Deeds
Source:  https://azbyka.ru/otechnik/Vyacheslav_Reznikov/propovedi-na-kazhdyj-den/34_1