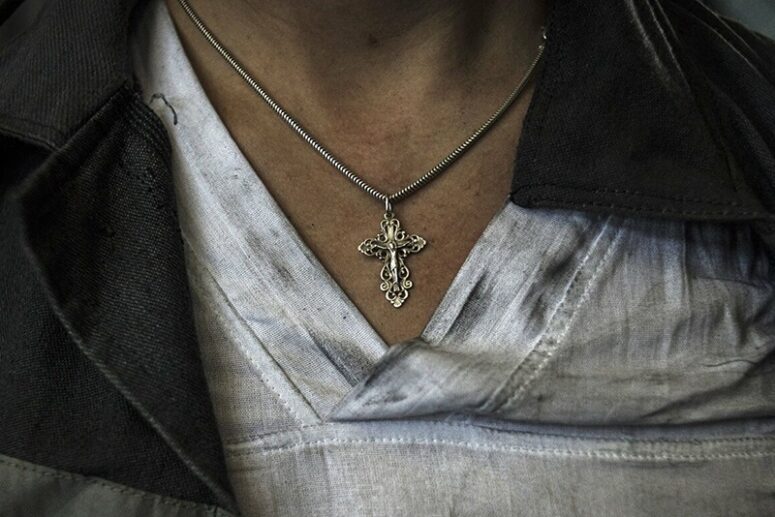 Hotel staff and residents of resort areas often distinguish our tourists at first sight, notably, not by our behavior, cultural standards, language knowledge or the number of tips. Those differences are long gone. Our tourists (as well as Ukrainians and Belarusians) overwhelmingly wear crosses. The people wearing them are not necessarily believers or church-goers. Many of them represent the popular "God-is-in-the-soul"* viewpoint, while their common motivation (especially during flights) is the hope of a certain "safety net from above". That reminds me of the question frequently asked by children in school: "Why do we wear a cross?" When I think of the response, I often recall a story from my first parish.
One woman came to confession regularly. She was a mid-ranking leader, a wife, and a mother. Everything was wonderful with her on the outside. She had, however, one problem. Nobody would get along with her. At work she was suffering from the never-ending employee turnover, her children always talked back to her while her relations with her husband were a series of crises.  As is often the case, the confession went something like this: "I confess, father, I lose my temper often. It's for different reasons with different people, but it happens all the time…"  Once I ran out of patience and told her: "Buy a voice recorder with a good battery and plenty of memory."
– Why???
– Just do it!
So she did.  When she brought it, I turned it on, put it on her neck, and said:
– Consider this a Holter monitor. Turn it on when you wake up and shut it off before you go to bed. She came back in a week, looking kind of pensive.
– Father, I haven't had a single fight in a whole week! Everyone gives me strange looks and asks if I'm all right.
– What happened? Did you turn on the recorder?
– Yes. When I turned it on, I thought that you would be listening to me. So I chose words and tone carefully so that I would not have to blush in front of you later. And… Thank you!
This is why we bear the cross on ourselves. We do it to remember – Whose we are, Who looks at us and listens to us. And most importantly, in front of Whom we will have to blush if we still can.
---
*"God is in the soul" is a popular saying widely spread among people who, although baptized in Orthodoxy (mostly as babies), do not practice their faith in the customary form.
Translated by The Catalogue of Good Deeds
Source: https://blog.predanie.ru/article/o-vysokotehnologichnom-amulete-ili-zachem-my-nosim-krest-na-shee/