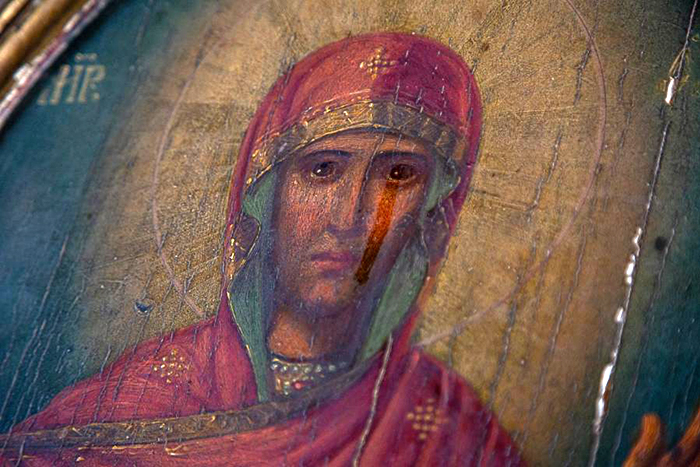 An 18th-century icon of the Mother of God of the Sign has started to exude myrrh in a ruined Church of St. Michael the Archangel (part of the Epiphany Parish of Venyov, Tula Oblast) of the village of Urusovo, Venyovsky Raion, Tula Oblast. The icon has been streaming myrrh every couple of days since February 8. Archpriest Nikolai Dudin, the dean of the Venyovsky Okrug, confirmed the fact of the icon's myrrh-gushing.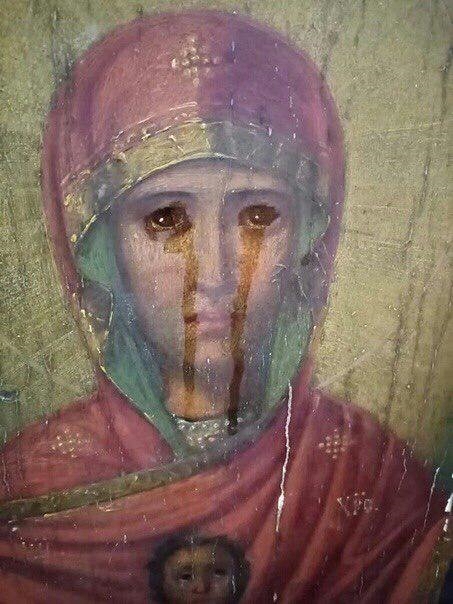 According to eyewitnesses and the rector of the Epiphany Church in Venyov, Archpriest Oleg Aleinikov, who provides pastoral care for the village of Urusovo, the old icon was found thirty years ago in the attic of an abandoned house by Anatoly Nikolaev, who lived in the village of Ostrovka. The icon attracted his attention by the fact that there was an image of the Mother of God the Inexhaustible Chalice on its reverse side.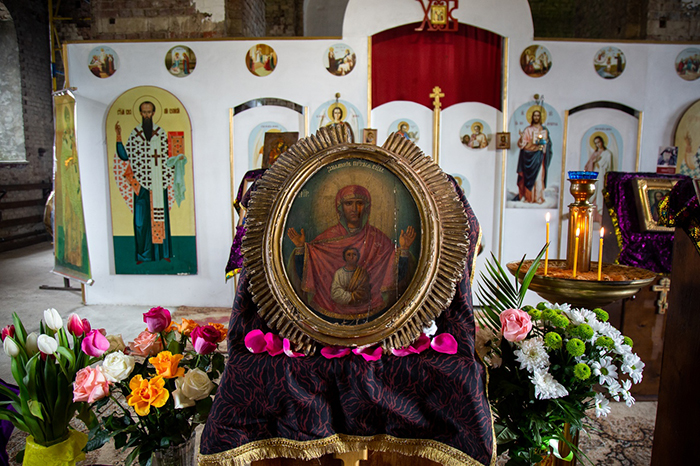 The custodian of the icon bequeathed it to the church, and his relatives carried out his will after his death in the fall of 2019.
Translated by The Catalogue of Good Deeds
Source: http://www.patriarchia.ru/db/text/5615512.html