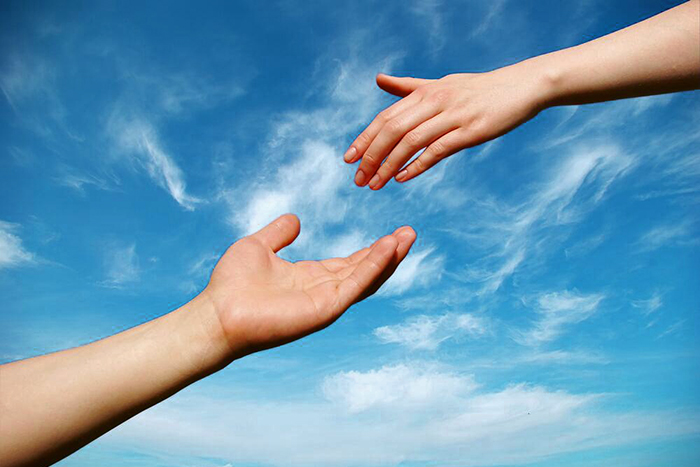 This is not about a church career or competition. If you want to be a leader among believers, become a servant to them.
The estates in today's world have been formally abolished (except in a small number of countries), but the social ladder still exists and generates inequality among people. The criterion of well-being is to occupy the highest possible step of that ladder. Many are seduced by money and power. With the help of wealth, one can buy opportunities and comfortable life, while power opens the way to an increased personal ego. The mixture of pride and vanity is the main motivation for many human actions: to feel your own superiority over another human being is such a sweet feeling!
Some people make colossal efforts to achieve a high position in society and gain wealth only because they are afraid of poverty and humiliation deep down, and want to show someone in particular or the whole world that they are exceptional and talented. The problem is not power per se (it is called upon by nature to ensure law and order, to protect the country from falling into chaos and to prevent the invasion of hell on earth) and not wealth (work must be paid for, and it is normal these days if a person receives a decent reward for a good and consistent work). It is the motivation. When the distribution of future positions in the Kingdom of Heaven among the Apostles took place before the eyes of the Savior, He explained to His disciples that God is beyond the pagan understanding of power. There is no submission of the weak to the strong, and no welfare distribution based on caste.
There is no citizenship for God in the sense that people put into it. After all, the Savior himself said, "The Son of man came not to be ministered unto, but to minister, and to give his life a ransom for many" (Matthew 20:28). During his earthly ministry, the Savior came to people in different cities and villages, preached about achieving eternal happiness, healed and raised them from the dead, and finally suffered martyrdom. This is the way of life of the One whom Christians call the Lord, that is, the Master. Our Master was serving people; He continues to serve them now and will serve them in the future. How dramatically this model of superiority in Christ contrasts the ideology of leadership in human society. People seek power in order to subjugate others and revel in their power. Meanwhile, God, as a self-sufficient Being, is the fullness of all things; He both rules the world of human fates and serves us in the process, because of His abundant love.
The formula of Christian leadership is seen by the world as sheer madness. However, it is only by serving people that you can achieve what the disciples asked Christ for – a high position in the Kingdom of God, whether you are an ordinary worker or a high-ranking official. Once again, we come to the assumption that the words about the high position in the Abode of God is very tentative and is given with respect to our ideas about the Creator. We are called to serve people wherever we are equipped to do so. Work must be done well, and a brother in need must be helped. Mercy should become our personal ideology and habit. Do we want to be the first in the Kingdom of Heaven? Let us focus all our efforts not on competition and attempts to glorify our neighbor in every way, but on helping and serving him. Just imagine how the world of people would change and assume true service as your way of life.
Translated by The Catalogue of Good Deeds
Source: https://pravlife.org/ru/content/kak-dobitsya-pervenstva-sredi-hristian