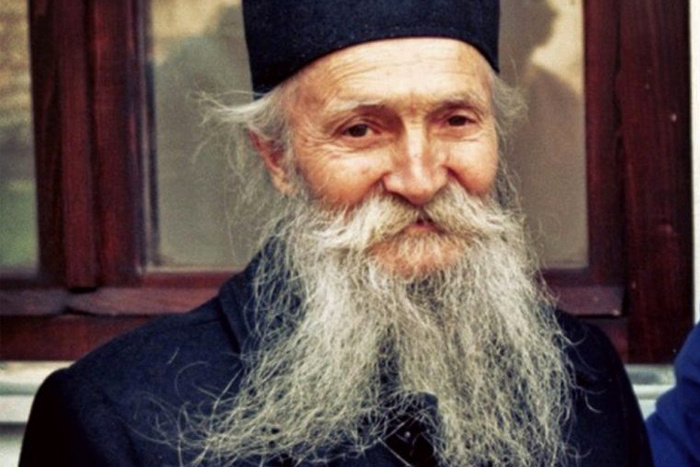 The man who has embraced the Kingdom of God radiates holy thoughts that come from God. The role of a Christian in the world is to purify the universe from evil and spread the Kingdom of God.
This world is to be won over by preserving Heaven in our own souls, for if we lose the Kingdom of God within ourselves, we will not help others or be saved. He who carries the Kingdom of God within himself passes it on to others invisibly. People are attracted by our warmth and serenity. They want to be with us, and they absorb the air of Heaven. You do not have to talk about it at all. Heaven will shine through us even when we are silent or talk about the most ordinary things; it shines through us even if we do not realize it.
A man who thinks he knows everything is a stubborn man, and no one can teach a stubborn man.
No one can have several spiritual advisors: you can only have one spiritual advisor and obey him in everything you do. The obstinate person will not enter the kingdom of heaven, for he will always strive to do what he wants, and not what God wants. There cannot be any "personal fiefdoms" in the Kingdom of Heaven. This was what the fallen spirits wanted to have and therefore fell away from their Lord, the King of Glory.
Behold, our planet is heading towards its end. Everything that has happened so far, and especially everything that is happening now, is moving incredibly fast. The Heavenly Kingdom, the Paradise, as well as Hell, is a state of mind. We are sometimes in hell and sometimes in paradise. When we are in a bad mood, it is like hell: we have no respite and no relief. When our hearts are happy, we feel as if we are in Paradise. That is why we have to constantly work towards better prayer. There are few people on earth who receive grace for free.
The soul, caught in the circle of chaotic thoughts, experiences the torments of hell. For example, we skim through the papers or walk along the city streets and then suddenly feel that something is broken inside us. We feel empty and sad. This happens because while reading about different things we lost our focus. Our mind became scattered, and the air of hell infiltrated into it.
Translated by The Catalogue of Good Deeds
Source: https://azbyka.ru/otechnik/Faddej_Vitovnitskij/mir-i-radost-v-duhe-svjatom/4_10