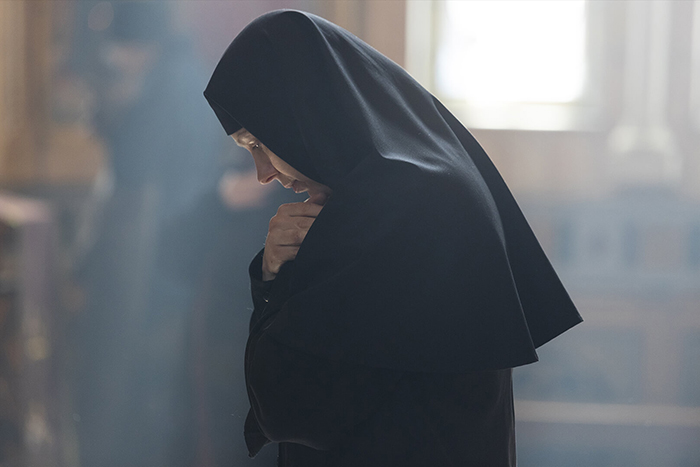 (Word on the Benefit to the Soul)
Many people ask, "What do we do to get saved?" How do we answer that question? It seems that we can answer it in two ways. It is possible to give a long answer based on the Scriptures, for the Savior Himself said, Search the scriptures; for in them ye think ye have eternal life (John 5:39); but it is also possible to be concise, for not everyone is able to fully grasp the essence of the doctrine that leads to salvation, and not everyone, due to their position and upbringing, is able to comprehend the Scriptures. Here is, for one, a brief and simple statement of the doctrine of salvation, taken from the Prologue, from the Word on the benefit to the soul.
You're asking what you should do to save yourself, aren't you? Here is the answer. Do the following: "Buy for yourself a pardon from God by charity to the poor, eternal glory through humility, and a crown through purity and chastity, enter paradise through meekness, live with Angels through prayer. Buy yourself peace by work, fellowship with God through prayerful vigil, and eternal blessings through fasting and thirst. Have spiritual reasoning, lift up your mind to God, but bring it down sometimes and remind yourself that sooner or later we all will return to the dirt. Listen to the divine books, be contrite about your sins, tell the truth, open your mouth for prayer as frequently as you can, open your hands to the wretched ones, guard your heart from anger, keep your body pure, maintain self-control in your diet, kneel down to worship God. If you keep it, you will be a child of light, a son of the Kingdom of Heaven, an heir to eternal joy, and a citizen of the Jerusalem on high.
Behold, brethren, this instruction is both simple and brief, but it also contains much, and is always capable of making a simple man wise to be saved. You may offer similar instructions if you ever find yourself talking about salvation with new Christians. This kind of instructions is enough for ordinary people who are not yet aware of the power of the Scriptures. Give them what they can take. When you talk to them, first of all, do not forget that you have already reached some spiritual maturity and they are babies; you have five talents from God, maybe, and they have one; you are strong and they are weak. So, you have to treat them like infants. Therefore, avoid smart rhetoric when talking with them, and speak simply, clearly and intelligibly. Surely you are more likely to bring spiritual benefit to the common people with that than by the wisdom which is beyond the reach of their simple minds. Amen.
Translated by The Catalogue of Good Deeds
Source: https://azbyka.ru/otechnik/Viktor_Gurev/prolog-v-pouchenijah-na-kazhdyj-den-goda/313