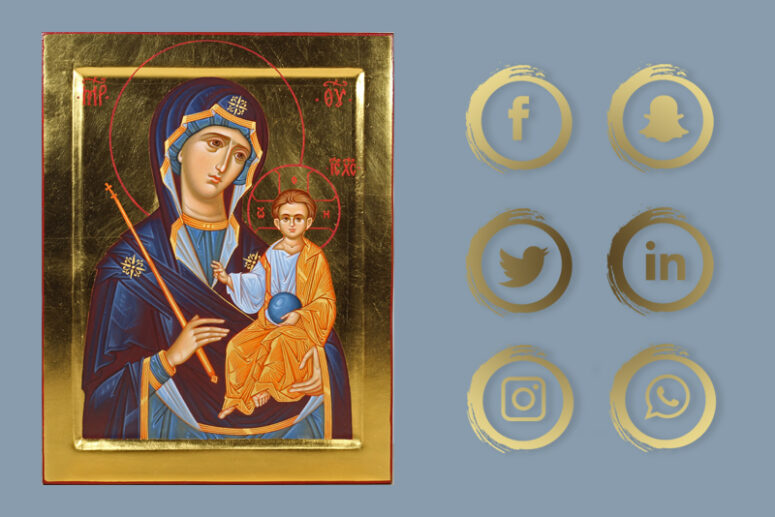 Question: Can I use an icon as my profile picture? Is it blasphemy or not?
Answer: An icon is a sacred image. It is by means of the icon that, according to the dogmatic definition of the Seventh Ecumenical Council, "the homage paid to the image ascends to the prototype". In other words, an icon is something through which we can show our veneration and our love for God or the saints. Therefore, the attitude to such sacred images must also be reverent.
Using icons as profile pictures is very similar to the practice in the Byzantine Church — which was one of the reasons for the iconoclastic movement — when icons were depicted on the garments of rich noblemen of the Byzantine Empire. Such usage of icons is not marked by reverence for them, but rather, so to speak, by their being "fashionable". Actually, lack of reverence for sacred objects is blasphemy.
Therefore, it is possible to draw a parallel between the extremes of ancient attitudes to icons and their current use as profile pictures. An icon must serve a specific purpose. As some Church authors have pointed out with great clarity, it is a window to the spiritual world. The icon is meant to help a person to get ready for prayer, and if we do not realize it, if we set holy icons as our profile pictures or, for example, as our desktop and mobile phone wallpapers, then we demonstrate our ignorance and disrespect for the sacred image.
Translated by the Catalogue of Good Deeds
Source: https://pravlife.org/ru/content/mozhno-li-razmeshchat-ikony-na-avatarkah-ne-koshchunstvo-li-eto