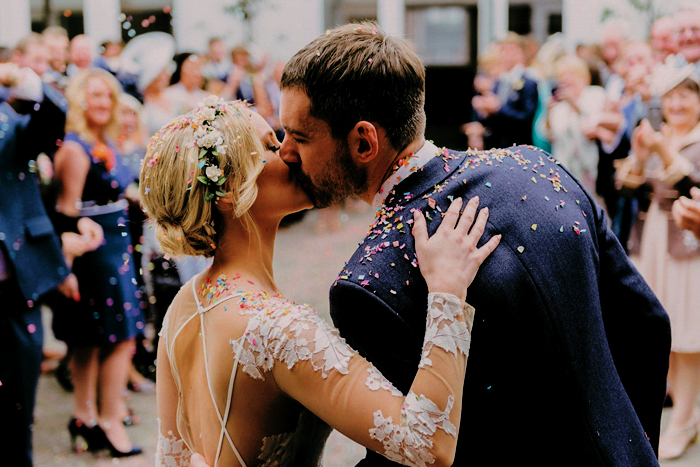 The Attitude of The Mother-In-Law to A Newly-Married Daughter-In-Law
However, I am writing to you to ease your concerns; "what kind of person she is"?
You will find out what kind of person she is after, and now it makes no sense to concern. One desire and prayer would be sufficient – Lord, send us: "a meek, obedient, hardworking, housewife-home-stayer, and not a dissolute girl". – If the Lord sends such a girl, give thanks. And if He doesn't send, you will have to accept what she is. And do not sigh but little by little think over how to fix something unfixable…
After all, you have already seen a lot… and you know this chapter as well… You know where to use mercy, and where – rigour… May God help you to fix everything. But love is stronger than anything. Love her as your own daughter… This love will conceive love within her as well. When this happens, you will not need any instructions: love itself will make it work.
Tips for A Newly-Married One
May God bless your staying at your home. It is true beginning of your family life now! – Start it with fear of God, – and continue it to the glory of God!.. And everything will be just fine. Do not pursue luxury and so that others, looking at you, would sigh! Quietly and quietly! Without noise and shouting, without riddles and limning on water…
Peace between you… and with all the cohabitants – and neighbors … and a little wealth – and that is enough. The Apostle writes: having food and raiment let us be therewith content (1 Timothy 6:8).
***
It is good that your husband loves you. Love your husband… And this is your heaven. A fence of this heaven – a mutual confidence in each other. Protect it like the apple of the eye, – and your happiness will not be shaken.
You can reach perfection in family life as well… You just need put your passions out and eradicate them. Turn all your attention to it.
Duties Of Spouses
It is good that you are always at home. It is bad when someone cannot find happiness in his own family. If you can, thank Lord. But try to keep it always so. One tip: start every day as if it is the first day after the wedding. However, learn how to live. It is a great wisdom… But fear of God will teach you everything…
Preparing of Young Spouses to Child's Birth
They have started to choose names not in Godly manner. In Godly manner you should do this: choose the name according with a church calendar, whether it is birthday or baptism day or 3 days after Baptism.  In such a manner everything will happen according God's will not human one: for birthdays are in God's hands.
Birthday parties have been spoiled too. If you can, change this as well. Give the money, that should be spent on the party, to the poor and these in need. And do not think too much. Give to those poor whom God will send you. God sees everything. But I say to you: if you can. Because it can be really hard for you to change it.
Translated by The Catalogue of Good Deeds