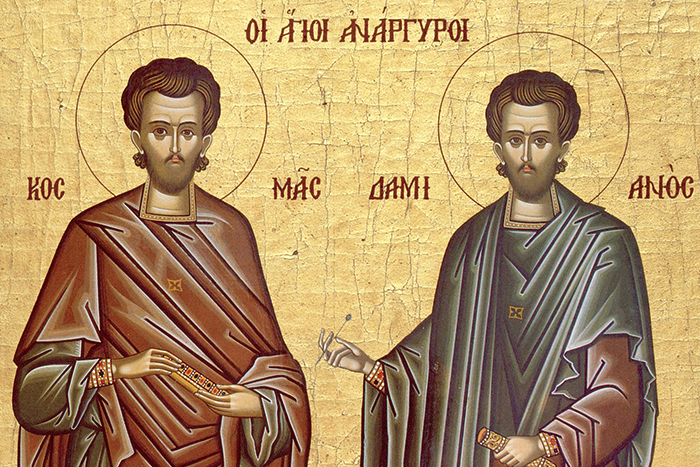 "Verily, verily, I say unto you, He that believeth on me, the works that I do shall he do also; and greater works than these shall he do; because I go unto my Father." (John 14: 12), the Lord Jesus Christ promised. His unfailing promise is being carried out in our lives, as demonstrated by the miracles performed in His holy name by His saints – our older brothers and sisters who hurry to help us every time we turn our eyes to the Heavenly Father with faith.
"The room was flooded with light"
The following miracle happened to one of the well-known present-day Greek elders, Father Ambrose Lazaris (1912-2006) in 1937, when he pursued asceticism in the Koutloumousiou Monastery on Mount Athos under the name of Chariton (as a Ryassophore monk). On a hot August day, Monk Chariton decided to go to the monastery garden to collect figs but he did it without the abbot's blessing. He climbed a fig tree and started picking figs. The tree branch broke down, the monk fell to the ground and hit the ground so hard that his leg broke in half. Father Chariton cried out in terrible pain. Monks fled to the garden and carried their brother to the monastery hospital, where there was a small church in the name of Holy Unmercenaries Cosmas and Damian. Because Athos was occupied by the Nazis in those years, there was devastation everywhere; there were no doctors in the monastery hospital, so Chariton's situation was hopeless. Where you can't rely on people, the Heavenly Hosts rush to help. Remembering that terrible night when he was lying in unbearable pain, the elder told:
So what happened at 12:00 in the morning? I saw St. Cosmas and St. Damian come down from the dome in person and approach me. The room was flooded with light.
"Poor guy, how did he break his leg so badly?" St. Damian said.
Saint Cosmas came up to my head and told St. Damian:
"Go to the leg, take it and pull it out!"
St. Damian stepped up to the leg and pulled it out. It was so painful that I cannot describe it!
"We are here to help you. Do not be afraid, everything will be all right," St. Cosmas said.
So what happened? When he pulled out the leg, it merged together! Bones, muscles, everything else: they were not visible anymore! After that, the pain disappeared. I immediately jumped up, started dancing and singing, unaware of what I was doing. Other monks woke up.
"Monk Chariton must have gone mad from pain, he sings at such a late hour…"
The monks ran to the hospital.
"Why did you get up? Sit down so you don't break your other leg!"
"Look!" I said.
 We had the Church of the Holy Unmercenaries in front of us.
"The two who sit on their thrones came here an hour ago. One of them stood at my head and the other at my feet. They pulled out my leg, put it back in place, and now I can walk again!"
The monks did not fall asleep that night, and celebrated the Divine Liturgy the next morning. I also went to it. They celebrated the Divine Liturgy three days in a row.
Translated by The Catalogue of Good Deeds