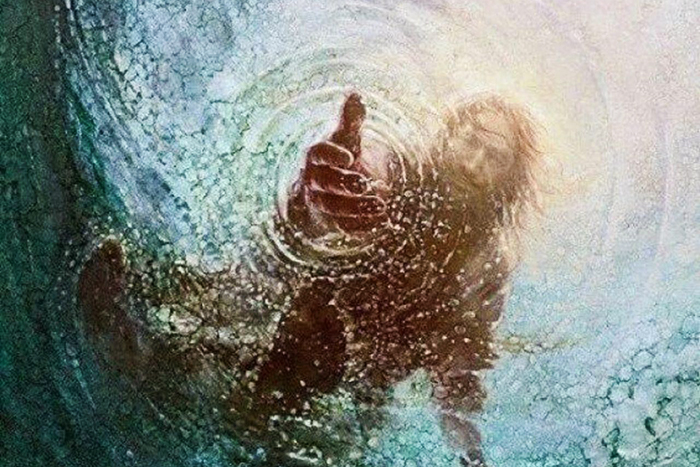 "A new heart also will I give you, and a new spirit will I put within you: and I will take away the stony heart out of your flesh, and I will give you an heart of flesh" (Ezekiel 36:26)
What a suffering when we recognize that our heart is stony! Has your soul become cold? Do you feel you are detached from God, that you are dead, joyless, hopeless? Your prayers fell silent, your light faded, you are oppressed by spiritual poverty, and you wonder whether the Lord can love you, unfeeling, unworthy, maybe unfaithful? Look then at the endless, unchanging love, which is the same from century to century; it does not hesitate because of the changes taking place in you, it can warm your stony heart up, transforming it completely with its power.
The Lord loved Peter also when, shortly before his denial, he followed Him from afar. The look of the Lord's vigilant love crushed Peter's heart and lit faded fire in him. This faithful love of God belongs to you too. Hold on to it, hang on to it, enter immediately into its miraculous scope.
Do you yearn for those who were once a rejoicing of your life, and now they are in the kingdom of heaven? Are you exhausted from longing, from the bitterness of separation? The hearty connection with them is still alive. When your soul longs for communcation with them, look to the height of Christ's love.
The same love, triumphing in glory with those saved and delivered from earthly sin, listening to their praises, extends to your longing, embracing your empty heart from all sides and forming a living connection between you and them.
The same love, embracing heaven and earth, is glad for those who returned there and abides with those who remain here. Believe that your stony heart will come to life and will beat faster under the influence of this love, for neither longitude of painful days, nor breadth of hard earthly experience, nor the depth of suffering, nor the height of desires "shall be able to separate us from the love of God, which is in Christ Jesus our Lord"(Romans 8:39).
Translated by The Catalogue of Good Deeds
From the anonymously authored book Day by Day