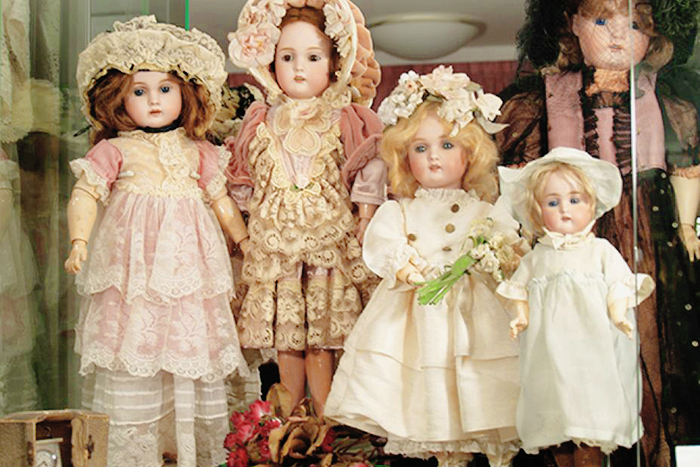 I was standing in front of an icon depicting St. Joachim and St. Anna and the little Virgin Mary, and I thought that all the saints had once been children. All children like to play; many saints probably had toys when they were children. It is quite an arduous task to find any information on this topic, except for the history of the best-known canonized family, the Romanovs. Compared to the number of stories, reminiscences and memoirs written about them, there is hardly any mention of toys and pastimes of the royal family.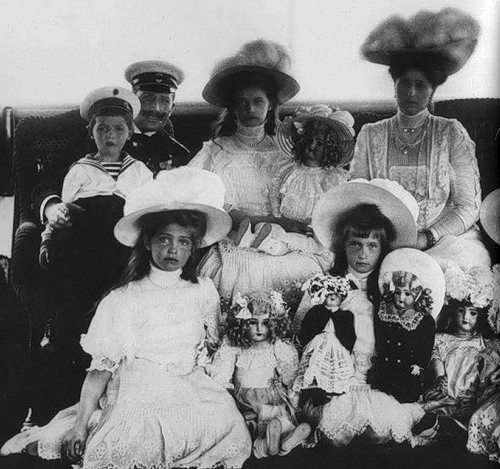 Maria Romanova, a granddaughter of Emperor Alexander II and a cousin of Nicholas II, dedicates a couple of lines to the puppets of the princesses in her memoirs: "Dmitry [Maria's younger brother] and I spent hours looking at our young cousins' toys; they couldn't be boring – they were beautiful. I was particularly delighted by the gift of the President of France [Félix Faure], which he presented to Olga [in 1896, Olga turned 1 year old], when she and her parents first went to that country. The soft leather case contained a doll with a full dowry: dresses, underwear, hats, shoes, and a full set of toilet table sets; everything was made with great skill."
Alexandra Feodorovna tried to bring up her children in modesty and restraint. However, she considered the children's play an important thing: "It's a crime to suppress children's joy and make them be gloomy and swollen-headed… If possible, their childhood should be filled with joy, light, and fun games. Parents should not be ashamed that they play and hang out with their children."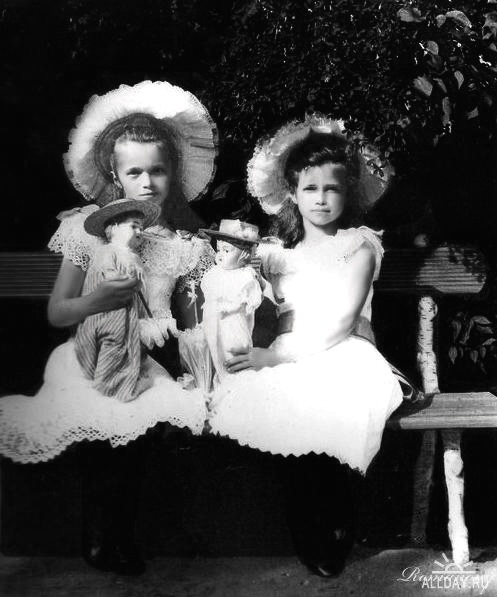 The girls received expensive gifts for holidays: porcelain ladies made in all famous factories of France, Germany and Russia. Besides, the relatives and friends of the royal family brought them presents from abroad.
However, porcelain dolls were considered to be luxury goods; even the girls of the royal family, who were already accustomed to modesty in everyday life, were taught to treat them with care. Dolls, dressed like their little owners, in lace, silk and batiste, in hats and caps with flowers and bows, with long curls and closing eyes, were kept in closed cabinets and were taken out on special occasions. The kids understood their value and treated them very cautiously.
There were simpler dolls for everyday play: low-priced German dolls, papier-mache dolls, composite and mastic dolls from England and Russia, including artisanal dolls; occasionally, they would buy only the heads and make the bodies on their own.
Every day, at tea time, little princesses in white dresses girded with colored silk sashes went down from the nursery to the mother's pale purple boudoir and spent most of their time playing on the floor, on a huge carpet where toys were piled up specially for this purpose. When the children grew up, the games were supplemented with handicrafts – all the girls were trained by their mother to sew, embroider, knit with spokes, make dolls' dresses and gifts while they were still young.
Alexandra Feodorovna believed that even the youngest girls should be busy doing something. She sewed doll suits with them, paying special attention to the national costumes of the peoples of the Russian Empire. In this way, the children learned to understand and appreciate the beauty and diversity of the national cultures of the peoples inhabiting Russia, the country their father ruled and their little brother Alexei was going to rule.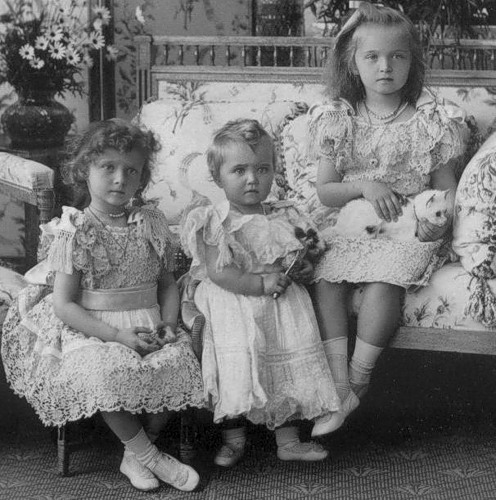 What did the girls play with? Their dolls had a rich dowry: lovely outfits ordered from Germany and France, created by Russian craftswomen, sewn by the owners themselves with the help of their mother. The Empress often participated in the games, taught the girls how to dress up the porcelain dolls and to look after them and their dresses. Artfully made puppet furniture and the finest porcelain sets participated in puppet tea parties and other household chores: the girls practiced court etiquette and housekeeping rules as they played.
Play and childhood ended in 1914 when the war with Germany broke out. The youngest princess, Anastasia, was 13 years old and Maria was 15 at the time. The older Grand Princesses, the 19-year-old Olga and the 17-year-old Tatiana, were already in charge of the committees to help families of conscripts called up for war and refugees – and not just as "ceremonial bystanders".
When the royal family was taken out of their beloved Alexander Palace in Tsarskoye Selo at night on August 1, 1917, the children's room remained intact for a long time, just as it had been when the young owners were still there. The struggle against all the tsarist heritage that did not fit into the Soviet life began in 1931, and the exposition was closed. The exhibits were simply handed out to orphanages and shelters, where their traces were permanently lost.