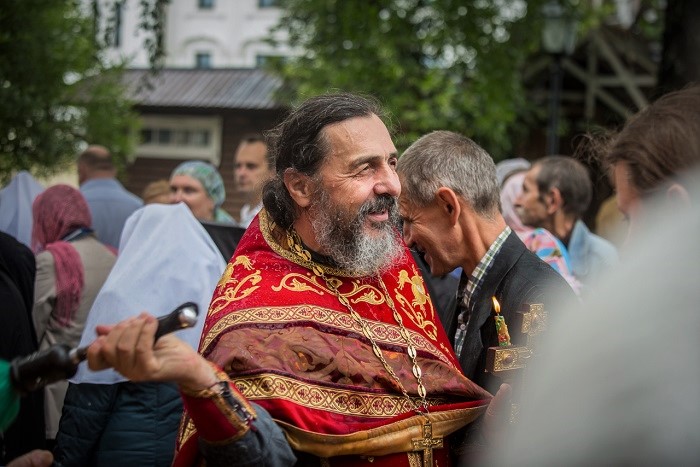 The Gospel tells us about tares sown among wheat. The tares were weeds that looked very much like wheat. Reapers tell the Master, "Let us pull out the tares, and then there will be no weeds." Yet we know that when you pull out a weed, you can also injure a good plant. The Lord, for love's sake, cannot afford to lose even one spike, so He says, "Wait until everything ripens, then I will separate the tares from the good grain" (See Matthew 13: 24-30).
There is still hope that we will get better. It is not about a field that the Lord speaks of; it is about us. I would like to improve before the harvest, because at the moment my condition leaves much to be desired. Of course, we always want to have a positive perception of ourselves. We would like to see ourselves as wheat filled with grains, but it is up to each person to decide for himself if it is real or not. Saints used to weep for their sins. Even saints would weep! When St. Anthony was being lifted up to heaven by angels, demons were shouting, "Anthony, you are saved!" He replied, "Not yet, not yet." How cautious we must be in self-evaluation! He who humbles himself never loses. I wish I had this gift of humility. For whoever humbles himself, is glorified by the Lord, and vice versa.
We are partakers of eternal life: we receive the communion of the Lord's Sacrament and carry God within us. Making sure we do so with care, keeping these gifts, using them, giving them to others, is probably the work for which the Lord has called us into this world. He wants to reap wheat. His task is more difficult than ours. We want to stay safe, comfortable and warm, to be treated well, to be praised, and to have fun. God wants us to reach the Kingdom of Heaven. That is why we do not always understand His actions correctly. We are surprised when we are scolded. Why do other people oppress us? Why are we persecuted? However, there are examples of saints who received reproach with thanksgiving and tried to escape from praise. Of course, this is not something we can do, but we still have to learn who we are. Do not try to imitate the ascetics of the first centuries by going to the wilderness. At least you can humble yourself, face the truth about yourself, and not be discouraged. We should thank God for everything.