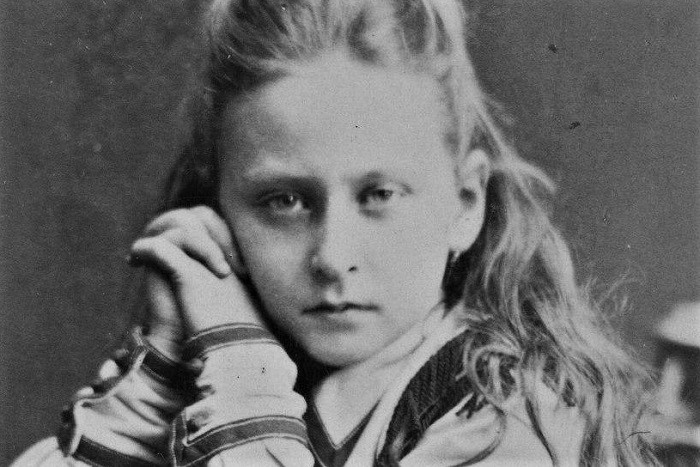 "Dear Mother!

I am sending you this frame, which I drew myself.
Unfortunately, it is not really beautiful. I hope you feel better this evening.
I write with big letters so that you can read it easily while lying in bed.
With a great love for dad,
your loving child Ella".
That summer, which followed the birth of Ella, Princess Alice was in very good shape. She wrote to her mother in June 1865: "… I have never felt so healthy; I have never been so strong and fresh as now! When Uncle Ernst saw me, he said that I looked like a young girl".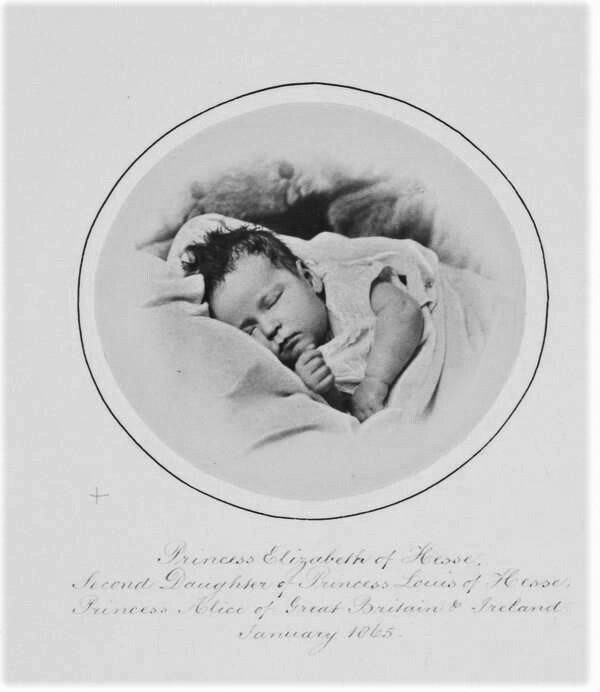 In one of the letters Duchess Alice reveals some details of Ella's (Elisabeth Feodorovna) appearance and temperament in the first year of her life: "Ella has been saying "dad" and "mom" for some time now and can name herself; she crawls everywhere, she is very energetic and cheerful. She is the opposite of Victoria, who is so pale, blond and slender now. Ella has dark blue eyes and luxurious brown hair, so you can never say that these two babies are sisters. They are very nice to each other, they like to be together, they bring us a lot of joy. I would never change them for boys! These are such cute sisters, and they can become good friends".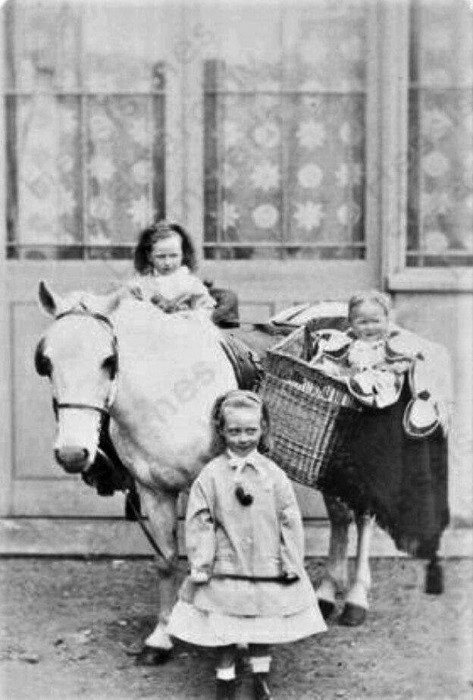 From infancy, being immersed in the charming side of etiquette, Ella (Elisabeth) objected to its violation with childlike straightforwardness, even if a violator turned to be her beloved mother. "While having breakfast with me," – Alice said in one of the letters, "Ella saw me dipping a cookie in my coffee and said: "Oh, Mom, you can't do that! Is this the right thing to do?" – because I do not allow her to do so. She is so funny, and it's not so easy to control her. She is the exact opposite of Victoria, who is very obedient. Ella has a real talent for sewing, and she sews as soon as she has free time being completely alone and she does it without any mistakes".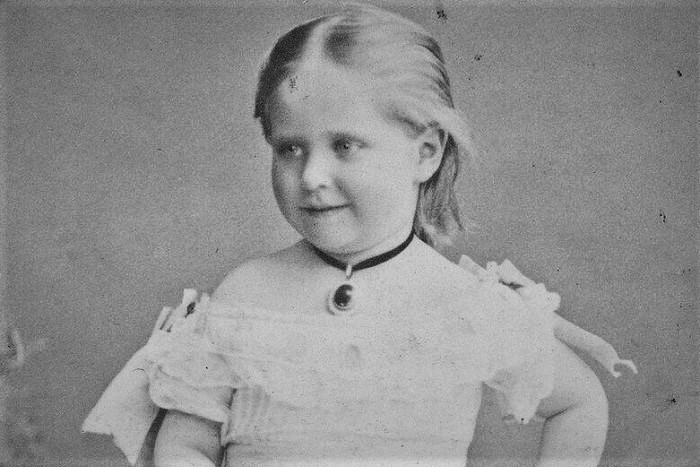 Princess Alice informs her husband in a letter: "Ella is healthy and does not want to part with me at all when I come into their room. She constantly kisses me and wraps her plump arms around my neck. Every time I leave, she makes a scene. She is so sweet… Cute chubby Ella is very strong and not quiet at all… Ella writes to you herself… She is already eight years old! She is even prettier than before and she is a very sweet child".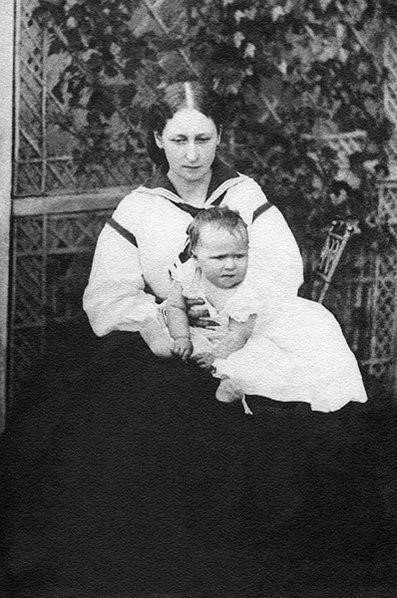 Ella liked to tell morality tales to her younger brother Frittie. In these tales she tried to convey her compassion for all living and beautiful, if it was subjected to destruction. One day, entering the room where Ella was playing with Frittie, Alice saw a girl telling her brother about the destruction of an apple as a result of eating. The apple has lost its former shape and beauty. It is unlikely that the boy understood what his sister was saying, but there was so much sincere pity in her tone, and tears in her eyes, that Frittie also cried: "Make it as it was before! I want it as it was". Later Ella explained to her mother that she wanted to teach Frittie as earlier as possible what she understood herself : "God can take everything away from a person. And a person can also take away something from yourself or from someone… But if God does it, it's not so offensive".