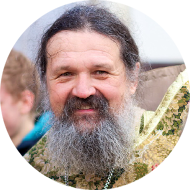 It is very difficult for us, earthbound, tuned for everything external and temporal people, to contain the verb of God, the Life-giving Spirit, but that is why we have come to the Holy Church.
Today we can barely retake the small millimeters of our hearts, our thoughts, our feelings, which are infected with sin. As one sister told me, it is impossible for someone to say something for sure, because we listen only to ourselves and believe in what we think is right. While the truth can only be found in God. Actually, the more a person resigns himself, obeys others and tries to understand his neighbor, the stronger he feels God's presence within himself.
On this great holiday in the church there is greenery that symbolizes life, and it would be great for this life to be in us. And it can be there, in us, only when the Spirit of God's love is in us. And in such a case it does not matter whether we can walk or we can't, whether we hear or we are deaf, whether we see or we are blind, whether we are rich or poor, whether we are presidents or simple janitors! If God is in us, then we are alive. A life agreeable to God is not some kind of limitation of possibilities but inner freedom. It's when a person can say: I can do all things through Christ which strengtheneth me. (Phil. 4:13) And therefore, it would be desirable for us to go to this freedom and for this to be a yardstick, a criterion of our life, which leads us to eternity.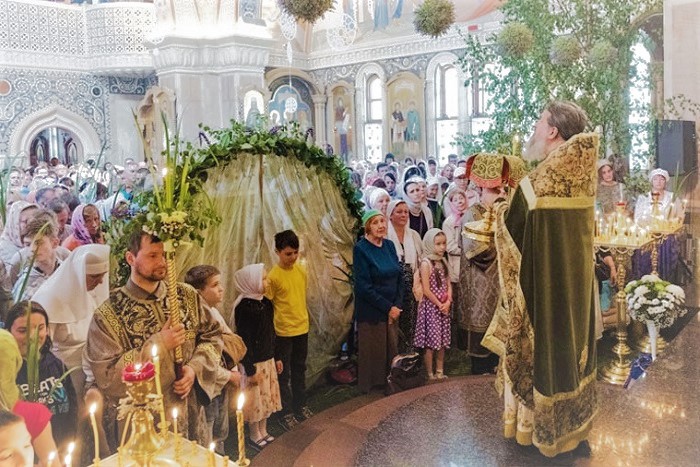 And today we are fighting, today we are weak, but the Spirit of God has descended on everyone who has come to the church, whether they are good or bad, and has sanctified all of us. And the love of Christ, His Body and Blood, which we have partaken of, and the thunder, which we have heard – tune us for optimism. We will continue fighting and trying to live with God for real.
May the Lord save and protect us all!
And I want to remind you: this holiday is so great and important that the coming week will have no fasting days, but in a week the fast of Peter and Paul begins.
Glory to Thee, O God,
Glory to Thee, O God,
Glory to Thee, O God!