A Penza man remained alive after being struck by lightning thanks to the cross he wore on his neck and to a metal insert in his cap.
The accident took place on June 1, reports Life. Nikolai Tiukin and his coworkers were busy mending M5 federal road near Penza when a thunderstorm broke. The man says he and his coworkers were going to their bus to sit there until the storm blows over when he passed out because he was hit by a lightning.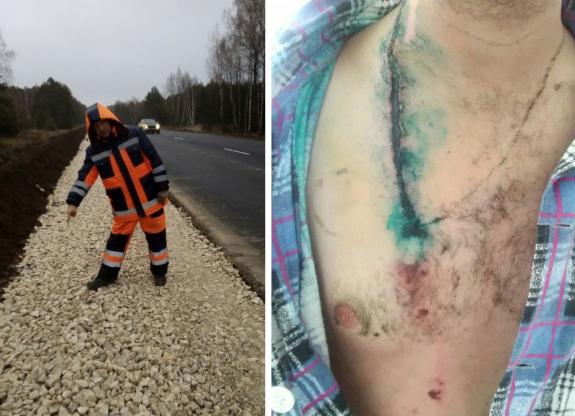 His colleagues say that the lightning struck Mr. Tiukin straight into the back of his head and then damaged his cap, which had a metal insert. Aside from that, the man claims that he had worn a cross on his neck prior to the accident. However, the two items disappeared after the firebolt.
"The cap and the cross saved my life!" the man insists.
Currently, Mr. Tiukin stays in Hospital No. 6 in Penza. Doctors have examined him thoroughly and haven't found any serious damage to his health. That is why Mr. Tiukin will be discharged from the hospital today. The doctors admit that they have never seen anything like that before.
Translated by The Catalog of Good Deeds