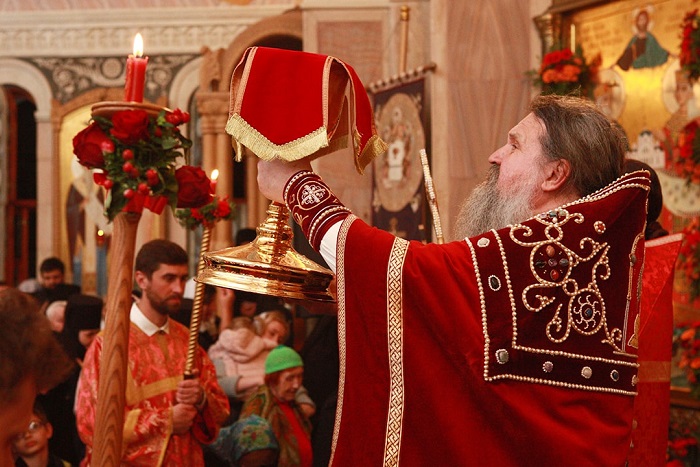 Word of the Spiritual Father of St Elisabeth Convent: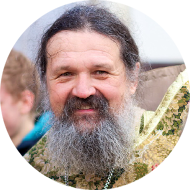 Hell is a lonely place where there shall be no God – ever. It's a place where man will be alone in the darkness of his passions and sins. That is why it is so great to see people who turn away from hell and head towards God – the people who learn to love, believe, and hope in this world. The Gospel (which is God's own Word) reminds us over and over again about the future that lies in front of us. It teaches us that everything we do is not going to wither away: it will be revealed in front of the whole world.
A believer lives in the presence of God so he doesn't need to hide from anyone or anything. An unbeliever tries to hide because he realises that his actions are ugly. It is his sin that forces him to lock up in his shell. People wear masks. They fool others but they also fool themselves. It is impossible to fool God, though. Little by little, the lie becomes that person's reality, and we can no longer tell the truth from the lie. We are so infested by sin that we cannot tell God's will from the devil's will or our own will. We have to work hard and pray to God if we want to know God's will. How can you connect with God when there is noise in your brain, when you aren't peaceful, when you yearn for something and go around inventing things that eventually become broken? Constant tumult inside our souls doesn't let us ask God calmly, "O Lord tell me the road that I should walk, and I shall walk towards you with my soul…"
We should try to come to our senses and reconsider our lives, looking at them not as an outside observer, a man from the crowd, would look on us. "Everyone lives like that. How can I live differently? It's not my fault. No one taught me…" Who is going to teach you and whose fault it is, then? People attempt to dodge responsibility, avoid repentance, and circumvent careful consideration of what they do. They lay the blame on their parents, their governments, or laws. "Everyone is guilty but not I. I'm a good person and an innocent victim."
If a person justifies himself, you can't expect him to repent. Repentance is the only opportunity to get closer to God. You have to acknowledge that you can no longer live like you used to. Repentance is a moan, an outcry: What have I done?! How can I continue to live in such a disastrous condition with so many sins?!
If you truly acknowledge your depravity and ask God to forgive and help you, his help will come immediately. The Lord will instantly send all necessary people, circumstances, grace, and resources for you to change your life. However, this change does not happen overnight: it calls for constant labour. One can trip over and fall but his soul is already longing for God. No one can constrain it – even the devil can't, in spite of his guile and expertise in seduction. If one looks for God sincerely and goes after him, he will find God, and God will guide him on the narrow path on this world – a difficult yet saving path. That person might face sorrows, illnesses, and losses. Nevertheless, he will realise that he deserves it and that it is the result of his past godless life.
What do we want to learn? We want to learn to be responsible and to realise that we are not alone; that there are people nearby who suffer because of our sins, and whom we have to help with our prayers. Lately, we recalled a wonderful story from the life of Saint Anatoly (Potapov), one of Optina Elders. He fell ill and was admitted to a hospital. The hospital wards and corridors were teeming with foul words, loud noises, and quarrels. The monk lay in his bed with his shaved head and prayed. Little by little, the hospital became quieter. People stopped quarrelling. Someone told the head doctor, "Send the monk away from here because otherwise this place will turn into a monastery. See what he has done here!" Can you see what real prayer is like? You don't need to say anything. God's grace that acts and lives inside your heart will enlighten everyone. At the same time, if you don't have this grace, then you end up with sterile slogans, like those Evangelicals often use: "Come on, come on, we are all brothers, we all love each other!" Who do we love? One can claim that he loves God but in fact he does not notice everyone except himself and his so-called "love". That's nothing but self-love and self-admiration.
People have to suffer a lot sometimes. Suffering can help us to get closer to God if we humble ourselves down and do not lose heart. I hope this Lent becomes a step towards the Heaven for all of us. I hope that we hear the word of prayer inspired by the Gospel, that is, the Canon which contains the penitent feeling of all human race, the groan of a soul that lost God. Man has lost the paradise. Man is mourning his death. Man is sad because he didn't appreciate what he had; because he didn't thank God; because he broke the commandment of love and obedience.
This world has killed God. What did God have to do while He was dying on the Cross? Wouldn't He be justified in destroying this world? Instead, He was praying, "Forgive them for they know not what they are doing." That was how He defeated sin. The Old Testament law An eye for an eye, a tooth for a tooth was repealed. Love trumps death.