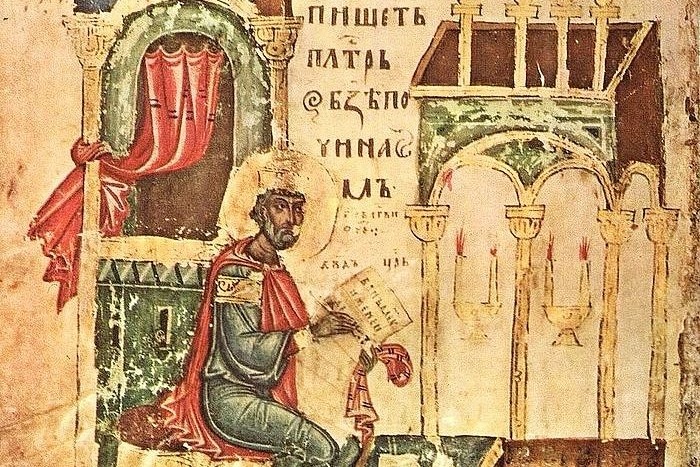 The fact that believers read these Psalms when attacked by enemies, visible or not, can be explained by the contents of those Psalms. Thus, the entire Psalm 27 is a testimony of a soul, which believes in God and wholly relies on him. That Psalm starts with the following words, "The LORD is my light and my salvation; whom shall I fear? the LORD is the strength of my life; of whom shall I be afraid?" St. Athanasius the Great ponders on the meaning of these words and points out that the person who relies on God is set free from all kinds of misfortunes and overcomes all enemy's powers thanks to Him.
The same can be said with regard to Psalm 91. Apparently, Holy King and Prophet David addresses every believer with the words of this Psalm. "There shall no evil befall thee, neither shall any plague come nigh thy dwelling. For he shall give his angels charge over thee, to keep thee in all thy ways."
However, while Psalms 27 and 91 clearly speak about God's help that accompanies a believer in all his ways, Psalm 51 doesn't seem to contain such words. In spite of that, theologically speaking, it has a profound meaning. While Psalms 27 and 91 are prayerful requests to God whereby one pleads with him to be liberated from all kinds of enemies, Psalm 51 is directed towards the main "adversary" of a human being – his sin. Psalm 51 is a lamentation of a soul that realizes her sinfulness. The Psalmist implores God with the following words of Psalm 51, Wash me thoroughly from mine iniquity, and cleanse me from my sin, because he understands that the sin is his chief problem. Holy Fathers say that the person who is able to see his sins is superior even to those who raise the dead.
Sin is the main obstacle between us and God. That is why each of us must regard victory over sin to be the chief purpose of our entire life. It is much more important for us to be free from our own sins, which oppose God from within our souls, rather than from those who hate us or want to do something bad to us.
Translated by The Catalog of Good Deeds