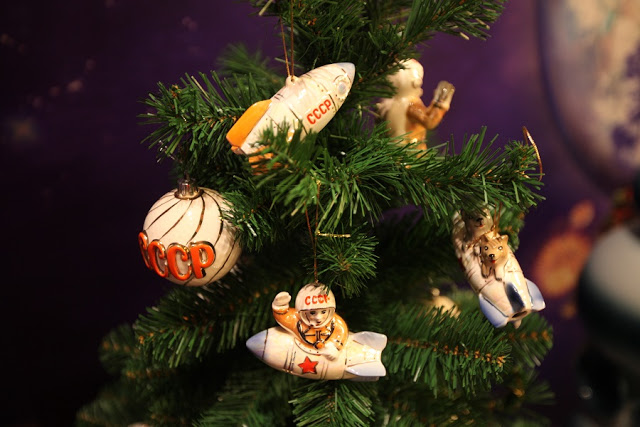 Dear friends! The Catalog of Good Deeds team starts a new series of personal stories devoted to the Feast of the Nativity. Our brothers and sisters are going to share with you some of their brightest Christmas memories from their childhood and explain how that influenced their own perception of this Great Feast.
You can also tell us about your own memories. Join us on Facebook to learn more.

In my 
soviet childhood, there was only one subtle hint of Christmas: in our family, 
the Christmas tree was always decorated right the day before December 25 and was standing in 
the room till January 8. That's it. No more signs of the feast at all. It was 
the period of the 1970s, when the authorities in our country were fighting a 
war against "religious datura". Shortly before my birth, the leader of our 
country claimed that soon he would show us all "the last priestling" on TV. The 
only small church in our city, where only 36,000 people lived, was open on 
Sundays and Great Feasts. However, only old women could come there with 
impunity. There were special people's patrols, and on feast days even police 
patrols, that served near the church. Their aim was to ensure that younger 
people do not enter the church. Priest were forbidden to preach, there was no 
spiritual literature, while the faithful people were suffering from ostracism. 
So much for Christmas celebrations…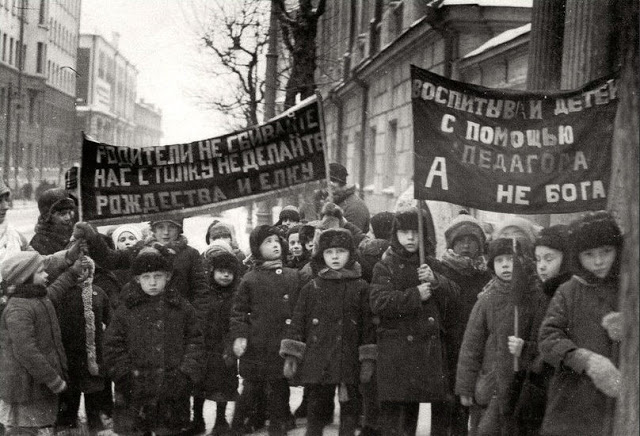 Anti-Christmas demonstration for Children. Banners say: "Parents! Stop confusing us! No Christmas, no Christmas trees!" and "Children must be educated by teachers, not God"
The 
wonderful feast of Christ's Nativity entered my life much later, when the Soviet Union collapsed, 
when the dangerous and hungry 1990s were lived through and when people could 
finally get their lives in a quiet and predictable order. Even my own son was 
already grown-up by that time.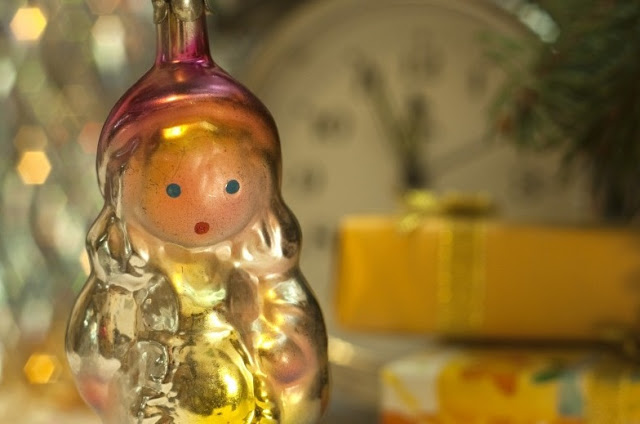 That was 
the year when I finally believed, when I found my faith. Just at once. That year, the Feast of 
Nativity was really breathtaking for me. It entered my life with bright and 
clear happiness caused by my own understanding of God's limitless trust towards us 
people – the trust of God, Who came to this world as a helpless infant and 
became as much vulnerable as we are. And with the understanding that I 
personally cannot betray this trust any more. My whole life changed completely 
and I hope these changes are forever.
By Sister Irina (Karpovich),
a Sister of Mercy, a member of the Catalog of Good Deeds team