How do toys come to be? Of course, they are brought to us by a stork right into a bed… where children find them.
Our children live in a magic world where all objects, especially toys, are alive. Children know who can make them happy. Only children are able to look into the toys' eyes and see something real and living. This is especially true if the toys are made by hand and with sincere love — like they do in the Soul-Warmers Workshop of Saint Elisabeth Convent.
Eco-friendly toys are the best known products of the workshop. A craftsperson put some part of his soul into each item. The items also show the beauty of nature—plants, fields, and the sun—because they are made of natural materials, such as linen, cashmere, buckwheat husks, and cotton.
The eco-friendly toys don't just entertain children: they also have a healing and calming effect and possess hypoallergenic qualities. They are beneficial for the child's mood and health. Some of our toys can easily turn into a pillow, while others can be heated up and used as bed warmers for your child. They can be useful for rubbing the child's back and legs.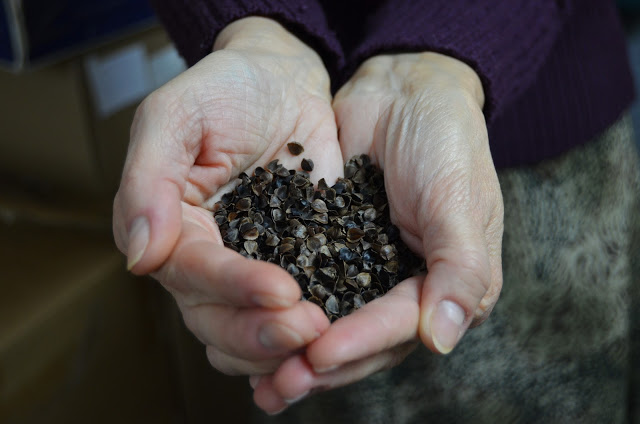 Toy animals stuffed with buckwheat hulls belong to our Anti-Stress series, which is always an advantage. Additionally, even if your child lives in an urban environment, she will be able to listen to the whisper of buckwheat fields and the smell of grain.
In spite of the tight hugs of their young owners, our "soul warmers" retain their shape quite well.
Every mother wants a new toy to be safe, easily washable, beneficial for manual dexterity and color perception, and to preserve its shape for a long time. Our textile toys workshops aims to make toys that possess all of the above characteristics.
You will definitely find something special in our workshop. Our workshop makes products for everyone with warm heartfelt prayer. "Bedtime Fairy Tale" sets for the little ones. Foamiran decorations for young princesses. Cashmere Anti-Stress animals for fun-loving boys… er, these ones will be fun for everyone, in fact. Those who have grown up already but still remember what it's like to be a child will enjoy our interior toys made of linen.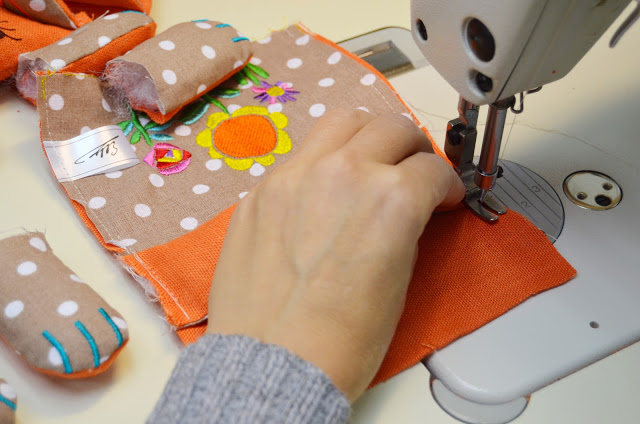 Buying a new handmade toy, you contribute to charity. The proceeds will allow patients of the Boarding Home for Children with Special Needs to get new toys, too.
Our Workshop runs a social outreach project titled More Than a Gift. Our goal is to establish a fund to support rehabilitation projects of the National Applied Research Center of Juvenile Oncology, Hematology, and Immunology. Aside from selling our toys, we hold the following events within the frameworks of this project: interactive workshop sessions on making the "soul warmers" for children and exhibitions to showcase our products and draw people's attention to the projects that require support and volunteer effort. The budget of this fund is composed of the earnings from sale of the products made in the Soul Warmers Workshop of St. Elisabeth Convent. You can help ill children by buying from us.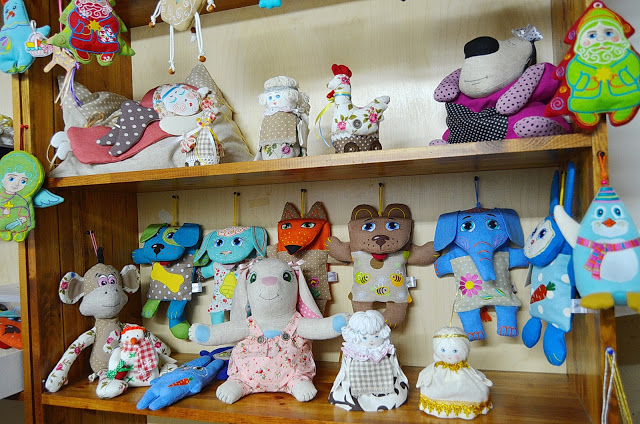 Each toy reflects the love that lives in the heart of its creator. When this love echoes in a pure soul of a child, it's a genuine miracle. Remember your teddy bear that remained with you throughout your childhood? He was always near. He could keep secrets. He never criticized you. He made you happy. Even today, stuffed toys make us feel comfortable, warm, protected, and cuddled. They are loved by little children and adults alike. They become one's best friends for years.
Every soul warmer in our workshop is looking forward to a trip to its new owner. It dreams of becoming useful and getting its own name from you.
By Vladislav Gurin,
the Master of Theology,
a PG student of the Minsk Theological Academy
The Catalog of Good Deeds, 2018